What is your dream burger? Is it the classic beef patty sandwiched between bacon, cheese, lettuce and tomato? Or a gourmet veggie burger with a sweet fig jam and sharp camembert?
Red Robin Gourmet Burgers and Brews is encouraging FIU students to pitch the best burger recipe they can come up with for a chance to win a $10,000 scholarship as part of the Red Robin Golden Robin Contest.
In addition to the scholarship, the winner will also have the chance to present his or her creation at the upcoming 18th annual Food Network & Cooking Channel South Beach Wine & Food Festival.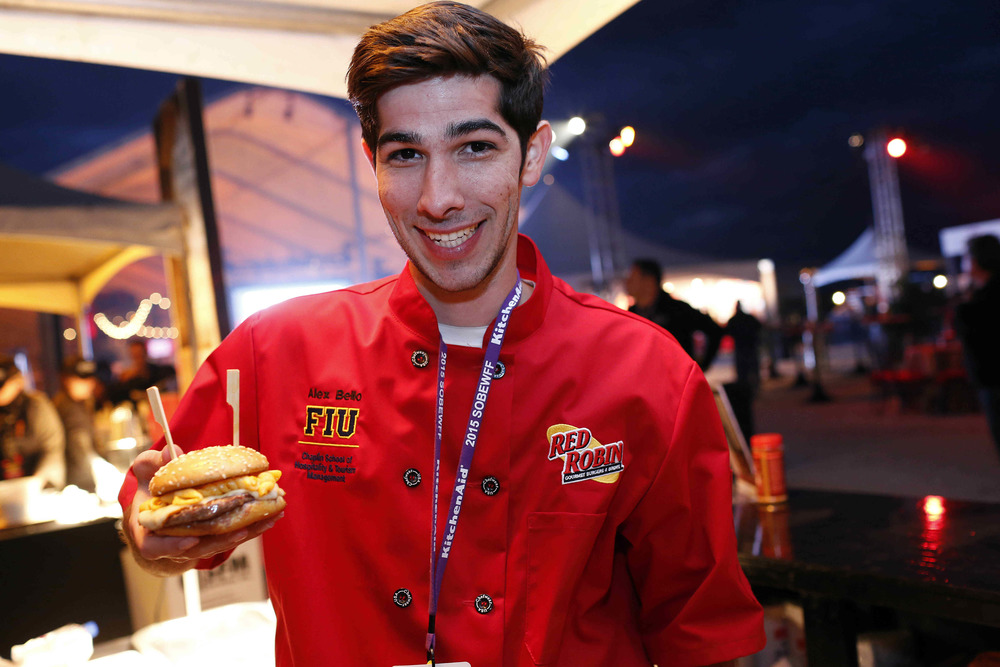 The burger will be prepared at the festival's Heineken Light Burger Bash, presented by Schweid & Sons. It will be hosted by David Burtka and Neil Patrick Harris on Friday, Feb. 22.
The winning burger may also be featured on Red Robin Gourmet Burgers' menu in 2019 or 2020. 
Last year's winner, Angelic Cox wowed judges with her "The Jerk Man Burger." 
The stellar recipe was inspired by Cox's Caribbean roots. The beef patty was seasoned with Jamaican jerk spices and topped with a jerk barbeque sauce, tart mango salsa and muenster cheese.
"It's a really enticing combination of sweet and spicy flavors," Cox said.
Cox shared her burger with festival attendees and celebrity chef Guy Fieri, who called Cox a "rock star" after tasting her creation.
Red Robin is looking for a unique gourmet burger "with personality."
"A Gourmet burger to us is one with a fun, creative and craveable combination of flavors and textures that come together perfectly into a memorable burger experience for the guest."
The contest is currently open to all FIU students and will end on Nov.16. Don't miss the chance to submit your recipe online here.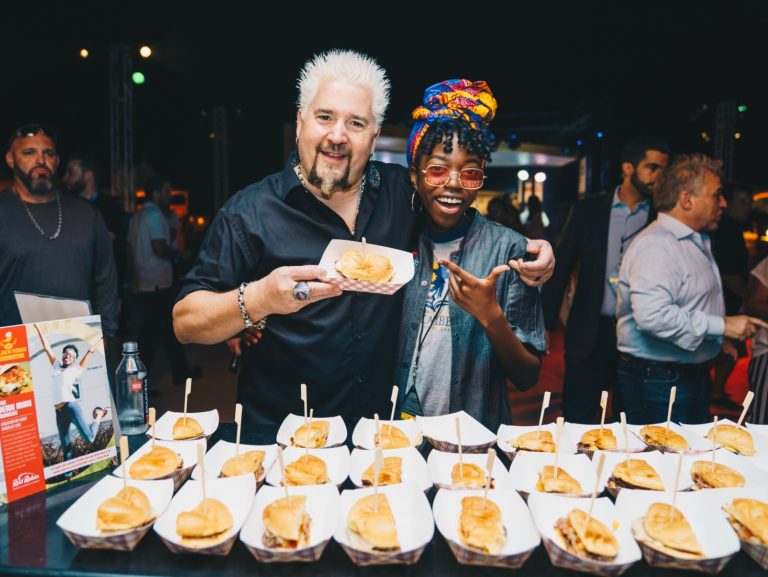 ---
The Food Network & Cooking Channel South Beach Wine & Food Festival will take place Feb. 20-24 in Miami Beach in partnership with the Chaplin School of Hospitality and Tourism Management.