MangoHacks: Building code for fun can lead to students landing jobs
February 19, 2018 at 12:00am
---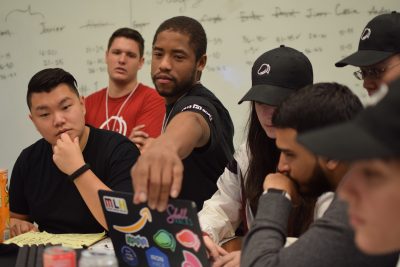 From improving your rehab to rehabbing your nightlife – these are just some of the problems that about 550 students tried to solve at the recent MangoHackshosted at FIU's School of Computing & Information Sciences' PG6 Tech Station.
Participants in FIU's largest student-organized and Major League Hacking (MLH)-sanctioned event spent 36 hours building and demonstrating software and hardware projects that solve a range of problems.
Some problems were important, and some were just for fun. Everyone – about a third of attendees from other Florida and out-of-state universities – contributed, shared, learned and left with serious sleep deprivation. There's no time for sleep when attending round-the-clock workshops, team-building games and other fun activities to blow off steam.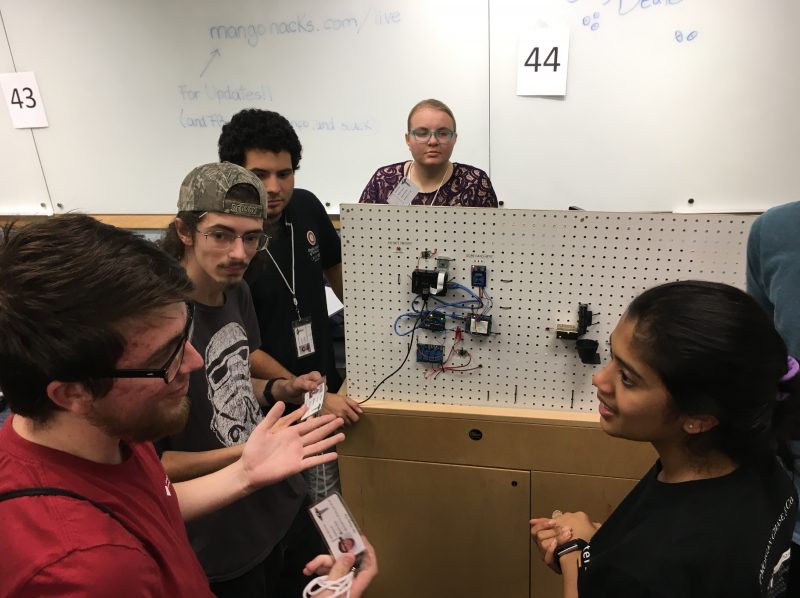 It was in this sleep-deprived chaos that the first place winners, a group of freshmen from Florida Institute of Technology, came up with their winning submission – Drug Dealer, a facial recognition authentication system for dispensing medication to patients at their home. The project so impressed the judges that they called it a "kill shot," demonstrating the resourcefulness of building a working proof-of-concept with hardware sensors, imagery, real-time data analysis and backend development.
The second place winners from FIU were equally resourceful. Leveraging personal experiences in PTSD, the team devised a natural language processing tool to analyze your Facebook messages for signs of PTSD triggers. 
"I am very proud and thankful of everyone associated with MangoHacks who made this an enjoyable experience for students attending from around the state and nation," said Angelo Saraceno a computer science student and MangoHacks co-director. "I am also very excited about providing an on-ramp for first-time students so that they can be introduced to the tech industry."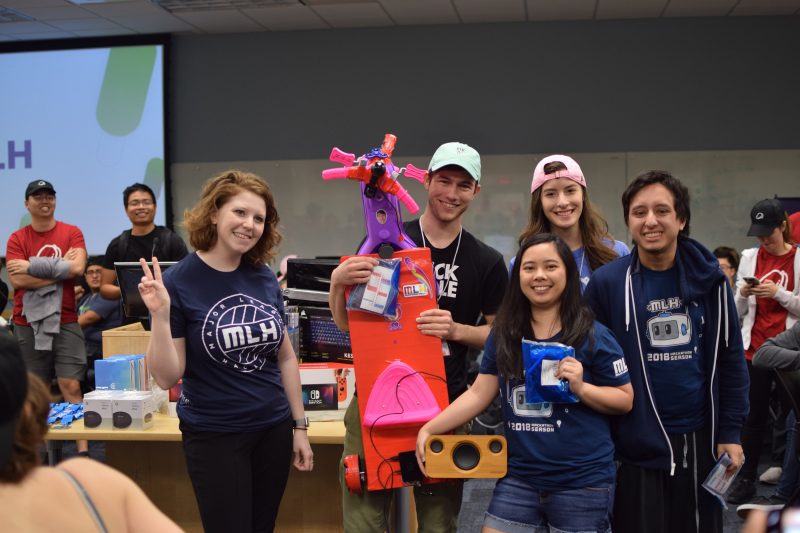 Other winners included a sensor for your car that reports to insurance companies when you have been in an accident and helps expedite the insurance claim. A developer favorite was the FIU team "Pimp my Trike"– a kids toy decked out with webcams, Raspberry Pi (a popular, inexpensive computer development board), bluetooth speakers and Amazon Alexa all designed to capture license plate numbers in real time along with your facial expression. 
"The event was designed for our community to have fun while also learning. MangoHacks has been a way for people to grow as developers, and where students have been able to find themselves," said Cesia Bulnes, a computer science student who also serves as MangoHacks co-director and the event coordinator for the FIU chapter of the Association for Computing Machinery (ACM). "Often, students are scared to hack because they have never done a single project outside of class. Coming to MangoHacks gives them the realization that they are just as capable, with all the mentorship, workshops and sponsors who help build their self-esteem along the way. Before you know it, they are demoing their first hackathon project!"
So, how many projects can 550 students create fueled by energy drinks, meal replacement products and chocolate chip cookies? How about 65 – that's a whole lot of coursework knowledge rendered without a grade or fear of failure.
Companies who recruit for tech talent are very interested in students with the skills acquired at hackathons. They often provide the students with challenges, mentoring, prizes and interviews often making offers on the spot.
"Recruiters like to hear about your personal projects and things that you've done in your free time. It shows you're interested in something and gives you depth beyond your course work. Even if it's something small like a personal website or game, it shows you're able to build something, and are motivated to build something for purposes other than passing a class. That type of initiative is what companies look for," says Krista Shuckerow, one of the second place team winners.
Shuckerow has a job waiting for her at Google when she graduates this spring, and the opportunity came about from connections she made at a hackathon.
Express Scripts, a pharma distribution company, Citrix, GE Digital and Carnival Cruise Line recruited heavily at the event.
– By Steve Luis