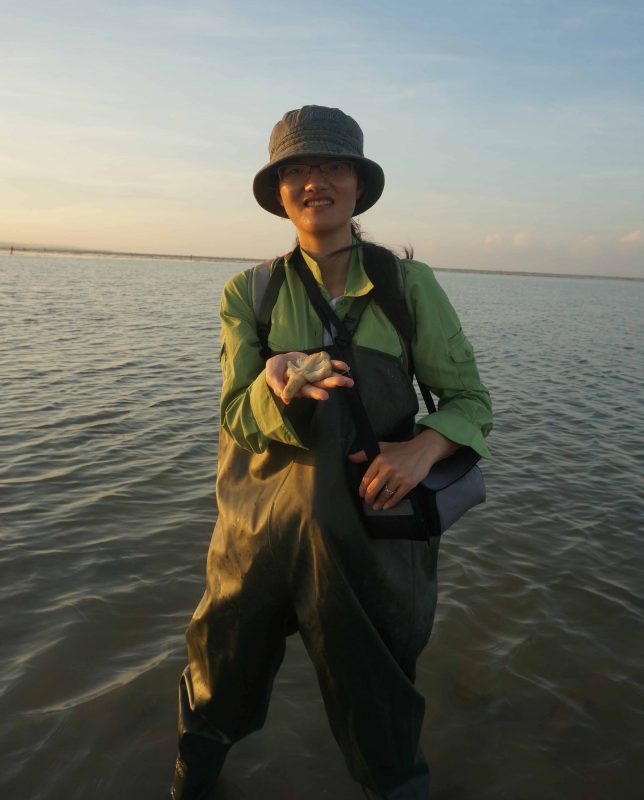 FIU Pew Marine Fellow Wuying Lin plans to advance conservation policies to disrupt the illicit trade of marine wildlife in South China.
Lin's three-year appointment as a Pew fellow was announced today. Pew's marine fellows work to address threats to the world's oceans and protect marine species.
Lin will study waters in South China where endangered species of sea turtles, giant clams, and horseshoe crabs live, as well as study the markets where these species are sold illegally. She is hoping to understand factors that drive a demand for consumption and how poor law enforcement, low public awareness and weak scientific research have contributed to overfishing and steep declines in turtles, sharks and horseshoe crabs.
An FIU alumna, Lin is scientific director of the Guangxi Biodiversity Research & Conservation Association. She will conduct her research through FIU's Institute of Water and Environment.
"Wuying Lin's work is extremely important for conservation of black market marine species," said Todd Crowl, director of FIU's Institute of Water and Environment. "It is a tribute to our former FIU student to be recognized by the Pew Trust and an honor to be able to help facilitate her award."
Part of Lin's work calls for engaging local volunteers to help survey local markets, producing a short film and hosting at least 10 public events aimed at changing local attitudes toward the purchase of illegally sourced, endangered seafood.