Panther ingenuity, quick actions help recover engagement ring
January 25, 2018 at 12:00am
---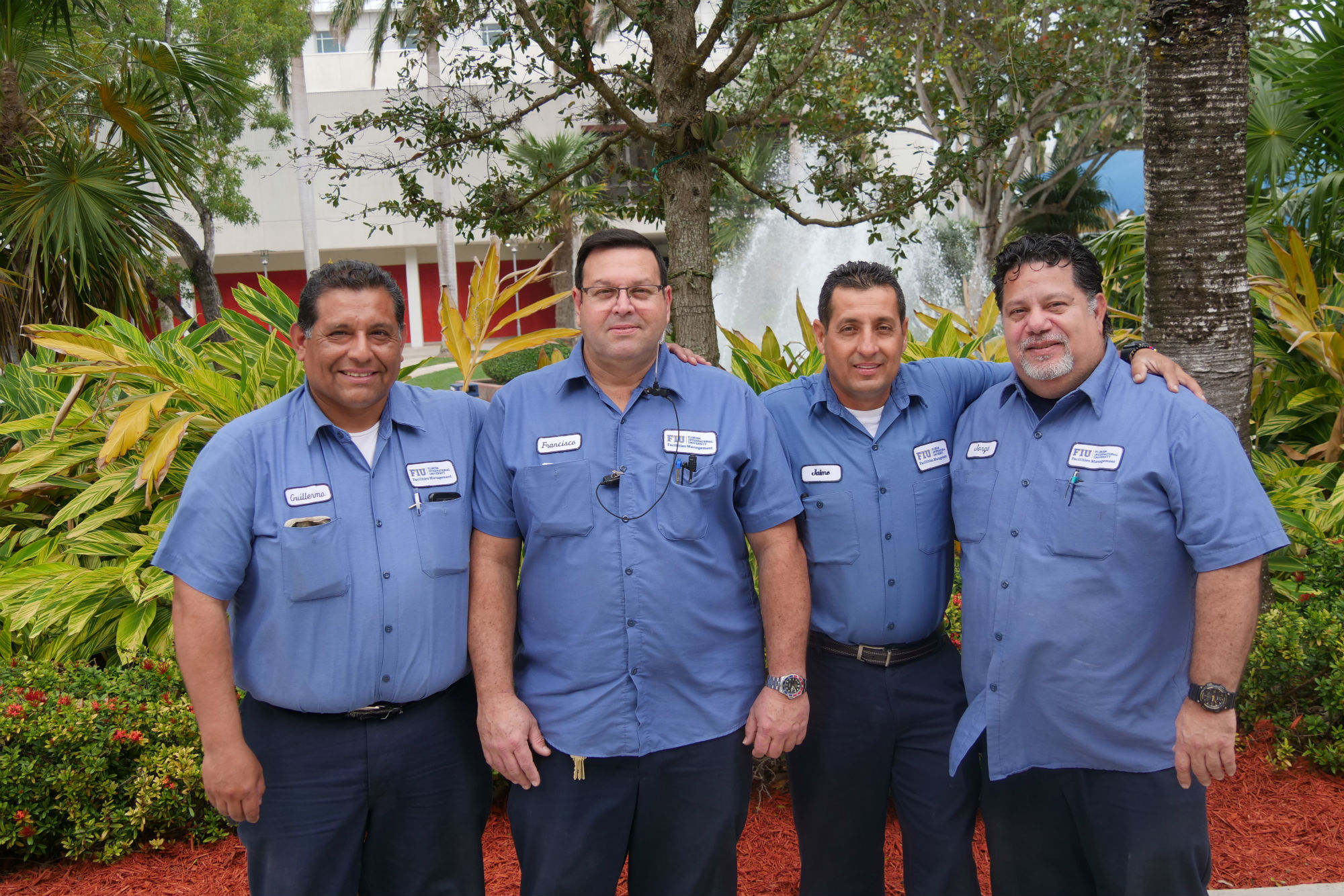 A long-time university employee says it's "amazing" that her engagement ring was found after she accidentally flushed it down the toilet. Fortunately for her, FIU staff members used some Panther ingenuity to recover it.
Joann Cuesta-Gomez was taking off her ring to wash her hands when it slipped from her grip and fell into the toilet, which was flushing. She's worn the ring since she got engaged on Christmas Day, 1990.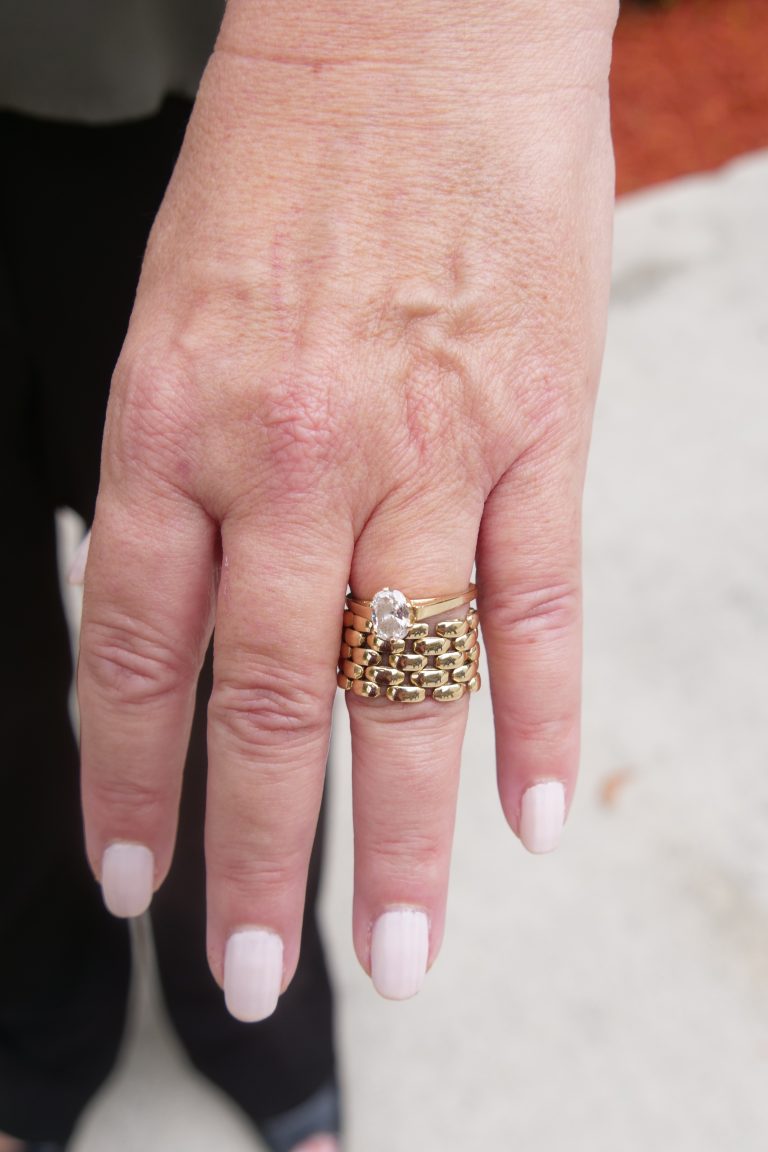 Nick DiCiacco of Facilities Management immediately sent over the plumbers after receiving a call from Joann asking what can be done. 
Although the chances of retrieving the ring were slim, plumbers Jorge Maecha, Francisco Castellon, Jaime Rivas and Guillermo Maravi immediately went to work, vowing they would do everything they could.   
"I wasn't going to give up when I saw her face," said Maecha, who has worked at FIU since 2003. "She said it wasn't the financial but the sentimental value that really mattered to her."
The team snaked a camera down the commode, disconnected pipes and checked the manhole downstairs. About an hour later, they spotted something that looked promising. They removed the toilet and strategized on the best course of action to retrieve it without accidentally pushing it further out. The ring was four feet short of the connection that leads to PC's main sewer line. If the ring traveled a few feet, it would be much more difficult to retrieve.
The men tried vacuuming it out, but there were too many turns in the pipes. Ultimately, they jerry-rigged a wire hook in front of the camera and went fishing. Two and half hours after the ring was flushed, Rivas recovered the treasured diamond.
"The gentlemen came into my office with big smiles, and Jorge handed me my ring,"Joann says. "Joy, relief and amazement of these gentlemen that they actually pulled it off washed over me. Not only did they retrieve the ring, but I believe they were just as happy as I was to get it back."
Maecha says they've recovered cell phones and recorders but never an engagement ring. "It was exciting… a pleasure being able to do that for her."
Joann adds: "My sincerest appreciation and gratitude to these gentlemen who went above and beyond…. They truly were amazing.