FIU alumnus Andrew Kaplan '03 pauses in the middle of a bustling QVC set to take a selfie in his "HANGRY" t-shirt – his own design. He's taken over Rachael Ray's Instagram story for the day as he helps prep the Food Network celebrity's live segment on the shopping channel that day.
Kaplan is Ray's vice president of culinary operations, a job he ended up in because of his longtime hobby, making silly t-shirts. His shirts are conversation starters, he says.
The conversation with Ray started at the 2004 South Beach Wine & Food Festival®, when he found himself driving the "30 Minute Meals" star down the beach in a golf cart. She complimented his shirt – bright yellow and emblazoned with the word "polenta." Upon hearing he made it himself, she asked if he would make shirts for her friends, who are affectionately known as "Potato" and "Spud."
And from there, the hospitality management alumnus' career took an unexpected turn: Ray offered him $50,000 to start a t-shirt business.
"It was love at first sight when it comes to Kappy, the only name I know Andrew Kaplan by," Rachael Ray said of Kaplan via email. He took her up on the offer, starting by making her a custom "Yum-o!" shirt, which she wore on the inaugural cover of  Rachael Ray Every Day  magazine.
Around the same time, SOBEWFF® hired him full-time as a special projects manager to produce celebrity chef cooking demos, help start the Kidz Kitchen event and help plan and execute the annual Festival, which has raised more than $26 million for the  Chaplin School of Hospitality & Tourism Management since its inception. All the while, Kaplan taught kids cooking classes in his free time on weekend.
It helped him understand where his interests in the industry lie.
"Start by thinking about something you want to do and that you'll have fun doing," he advises students. "Don't choose a job or a brand just because it sounds cool. Working with Adidas or Nike may sound really cool, but you need to narrow down what role in that company would really make you happy."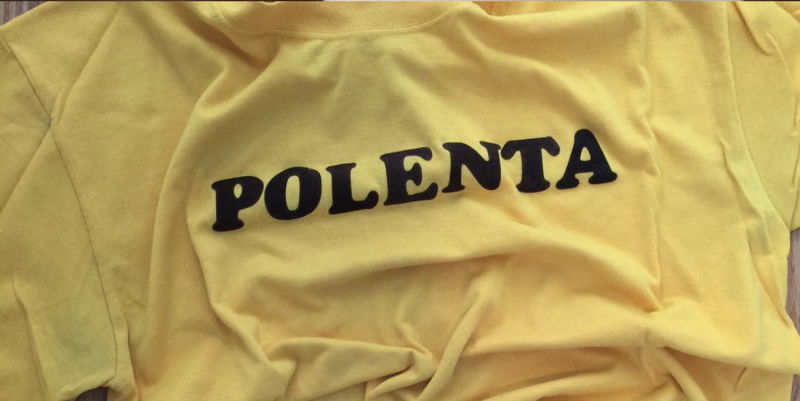 Throughout his time with SOBEWFF®, Kaplan kept in touch with Ray, telling her of a culinary outreach project he was working on to give inner-city children fine dining experiences in fancy restaurants. This sparked Ray's interest, as she had been planning a charity project herself at the time – which would become Yum-o!, her brand's cooking and kids nonprofit organization.
After his time with the Festival ended, Ray offered him a job working as an associate producer on her daytime talk show; and he moved to New York City in 2006 to help her launch Yum-o! in conjunction with President Bill Clinton's Alliance for a Healthier Generation.
"I tried to hijack him almost after the moment I met him. He was working at [SOBEWFF®] for my dear friend Lee Schrager," Ray said, adding, "Lee is a great guy in that he remains my friend even though I stole Kappy."
His relationship with Ray, which turned into his dream career, is proof of Kaplan's philosophy on networking.
"Following up when you meet someone is so important. Get their card, and email the person the next day," he advises students. "If you go to SOBEWFF® and meet 20 people in the industry, but you never follow up with any of them, you may as well not have gone to the Festival at all. And this cycle never stops. You meet people every day of your life."
It's a lesson Kaplan learned studying at the Chaplin school – along with many other lessons in professionalism.
"I remember the late Professor Ilvento told us to bring two ties to an interview, in case one was wrinkled or you spilled. It's a small lesson, but I still think of it often," he said. "I have meetings with important people in the industry with Rachael Ray, and I often bring two shirts in case I spill my coffee."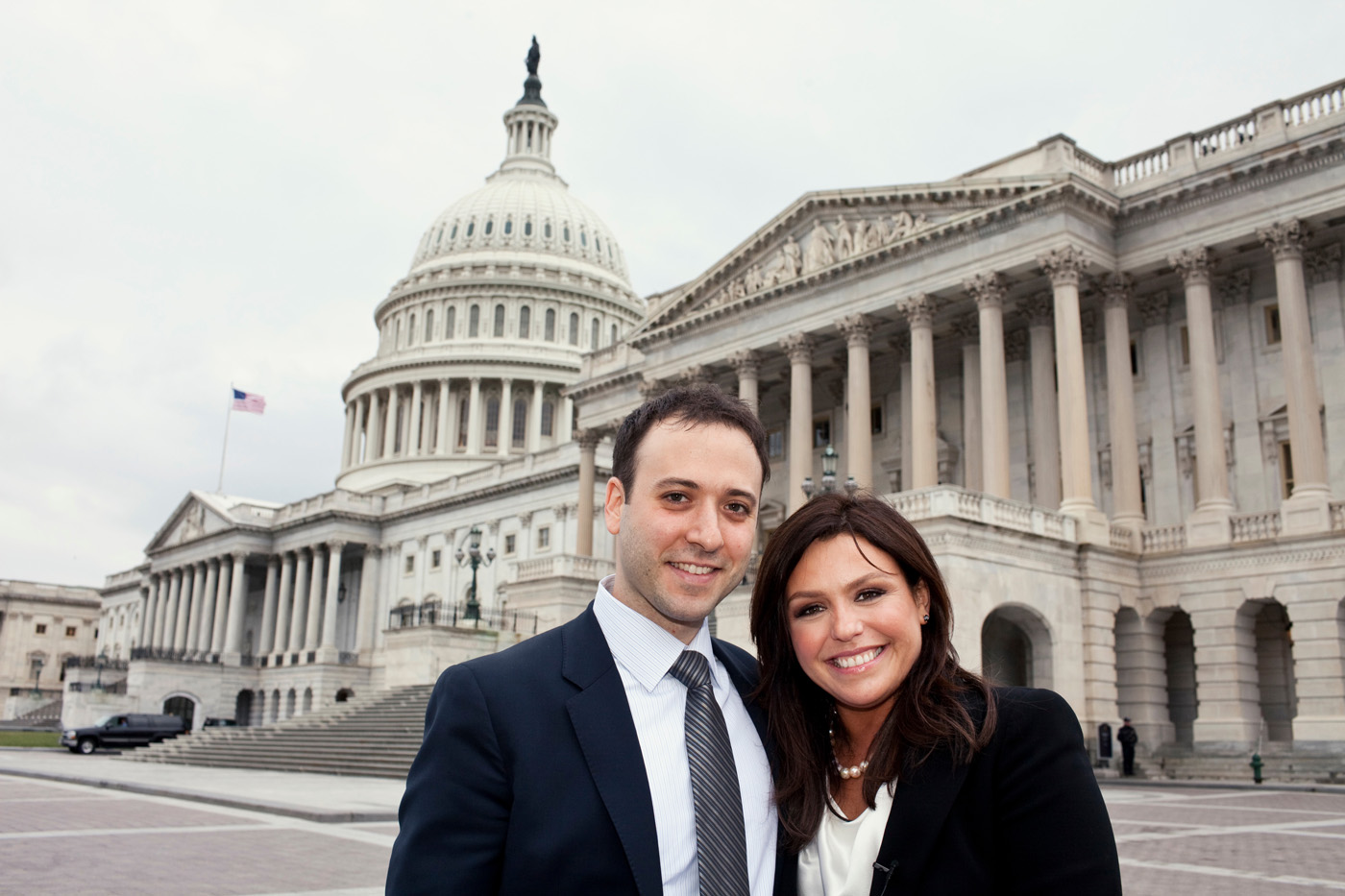 Today, Kaplan directs a variety of projects for the Rachael Ray brand.
"Every single day is different for me," he said. "I wear many hats."
On the morning he visited QVC, he'd just gotten off the phone with her on the way to her morning talk show to discuss an opportunity for the magazine. The night before, he spent an hour on the phone with her going over ideas for upcoming charity projects. He's also working on a cookbook with her and helping coordinate events like Rachael Ray's Feedback festival in Austin, Texas, which takes place during the SXSW Festival.
On the side, he has podcast called "Beyond the Plate" in which he interviews chefs and restaurateurs about their journeys in the industry and the social impact they have made in their community. He's also active with his social media handle @onkappysplate. Though he no longer makes t-shirts for Ray, he's since begun an apparel line called Aisle Ate by Flavour Gallery.
Kaplan said dabbling in many areas of the food world has helped him to figure out what he's really passionate about, as well as to diversify his resume and skills.
"I've cooked. I've worked in restaurants. I've been a caterer. I've done food writing. I'm not a master in really any of these things, but I've got experience in them," he said.
Said Ray: "We have a lot of different personalities [in the company], but Kappy's is my favorite. He is even in temper. He is generous to a fault, and he has helped us create an environment where we give back to children and our community in multiple ways and on multiple levels. He is an educator, an innovator — and culinary talents, of which he has many, are on his life list of God-given gifts. He's more than someone for any school to be proud to call an alum. He'll make you a better human being."
---
Interested in volunteering at this year's Food Network & Cooking Channel South Beach Wine & Food Festival, hosted Feb. 21-25, 2018? There's still time! Click here to register.