In a competitive industry where experience is key, a prestigious award can help you stand out when entering the workforce.
Recently, more than a dozen FIU students were recognized with prestigious journalism awards based on their work at FIU's South Florida News Service (SFNS).
SFNS, a website and news outlet that covers news occurring in and outside of FIU, is run, written, published and overseen by students.
"Our mission is to go and look at underserved communities and areas that don't get a lot of press," says Dan Evans, associate professor in the Department of Journalism + Media and news director at SFNS.
Created in 2009 in partnership with The McCormick Foundation and local papers, the site gives reporters the opportunity to have their work potentially featured on The Miami Herald, South Florida Sun-Sentinel and The Palm Beach Post.   
Its newsroom, located at Biscayne Bay Campus, is run like one you would find at a newspaper. It offers students real-world experience above what they learn in the classroom. Though some journalism courses integrate contribution to SFNS into their curriculum, the SFNS staff meets outside of the classroom. And the platform welcomes contributions from students of all majors.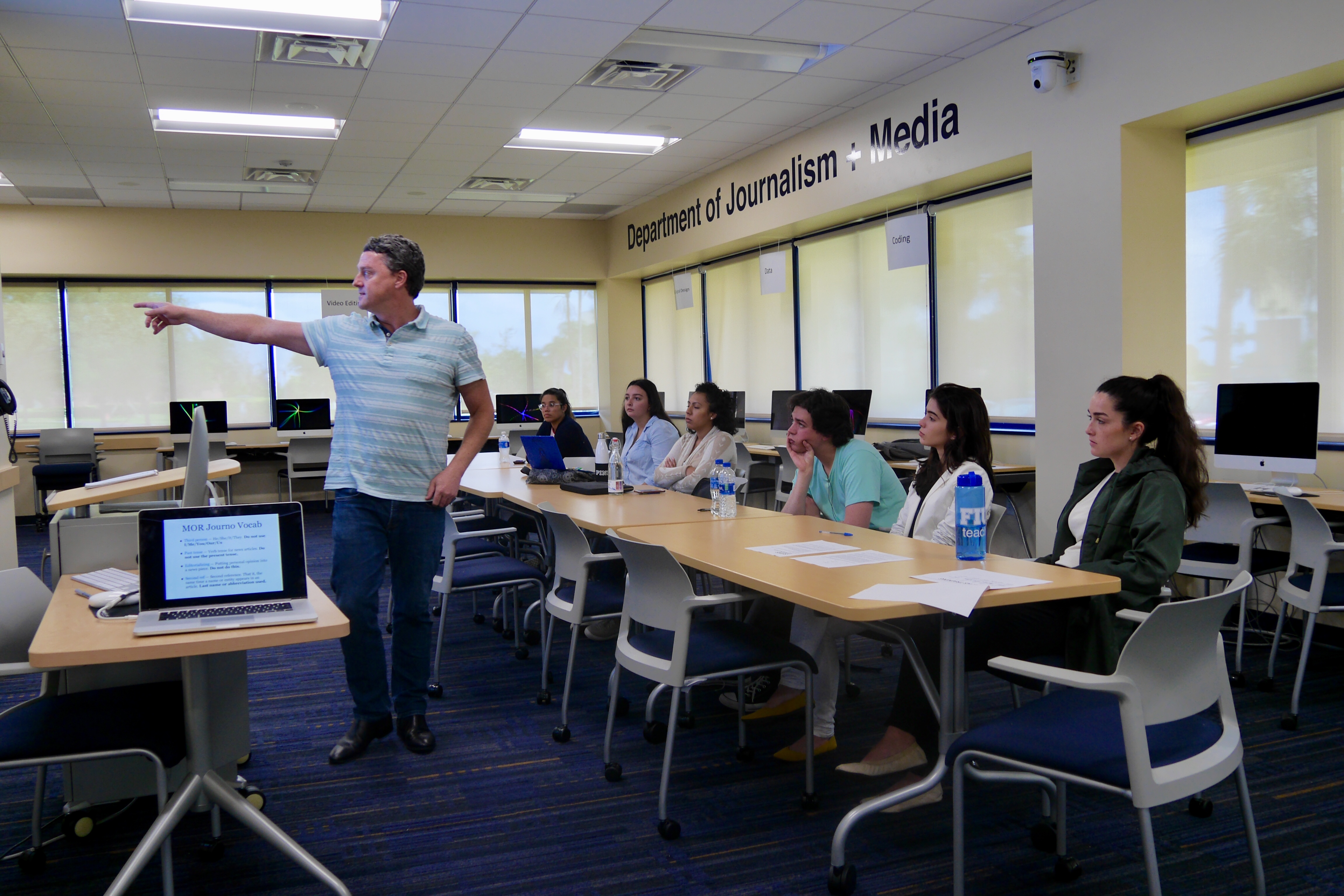 Scheckner graduated in the spring and currently works as a county reporter at Miami Today, a position he landed before winning the award. He covers local and county government, as well as education, real estate and traffic and transportation — subjects he called his "biggest points of interest" as a student.
"While that may not be front page news at a national level — it isn't the sexy stuff that's going on right now — it's tremendously important," says Scheckner.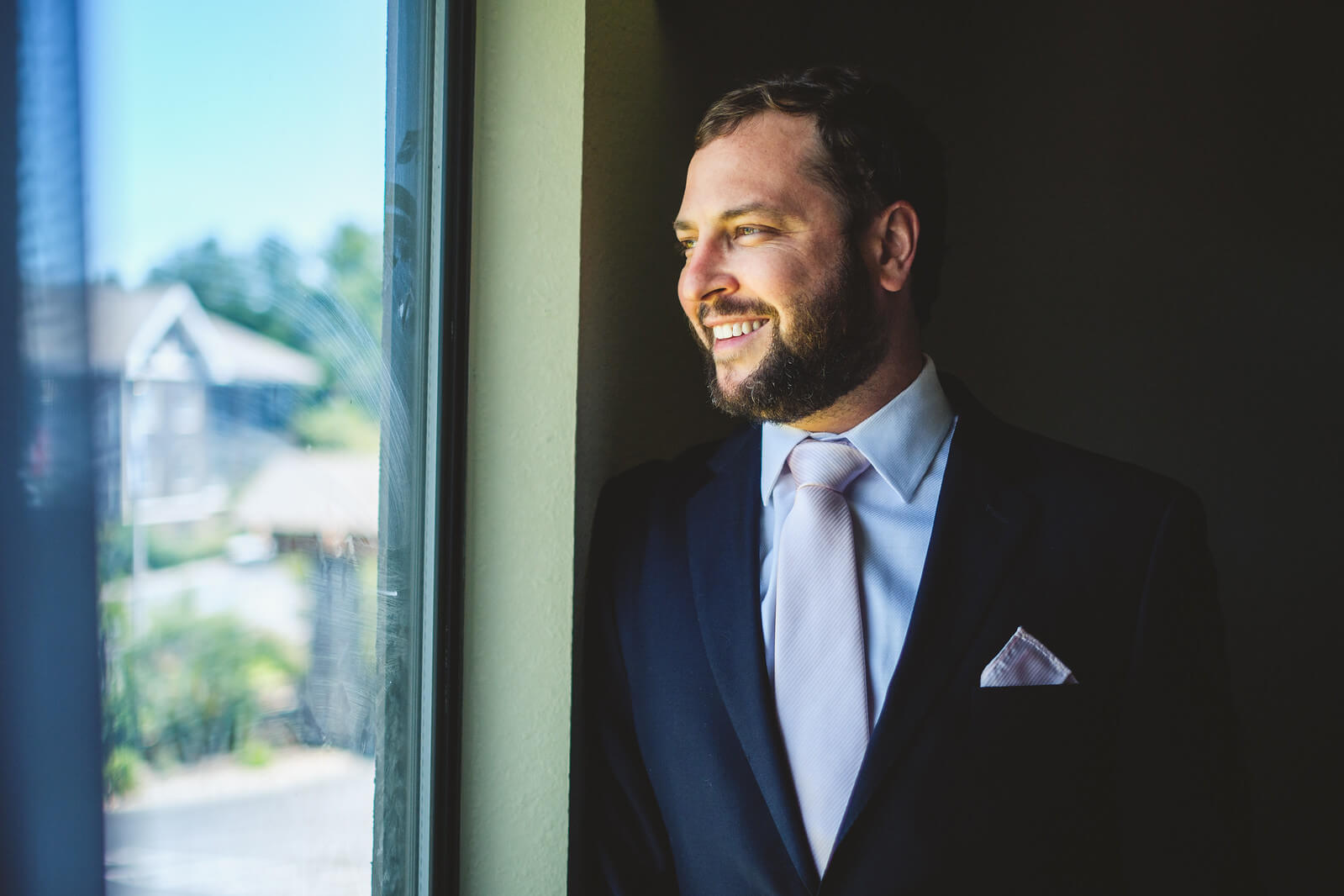 Winning the Hearst Award allowed Scheckner to go to San Francisco to compete at the national level and strengthen his network. 
"I made great connections, including [meeting] the first woman editor-in-chief of the San Francisco Chronicle and the president of The McClatchy Group, which owns The Miami Herald."
SFNS also earned three Sunshine State Awards, a first-place Green Shade Award and accolades from the Suncoast Regional Emmys and The Florida Society of Newspaper Editors.
Students Cassandra Cabal and Alexis Ramos won a first place Suncoast Regional Emmy Award for "Inside the World of South Florida's Drag Queens," a three-minute documentary on the local drag scene.
Cabal, a senior studying journalism, says her freelance work at SFNS helped her build her portfolio and get her first internship last year at The CW South Florida.
Since then, she has also interned for Univision and HBO. She currently works for Merge Studios, a film and video production company.
"What ultimately has shaped my career and contributed to all my success is my participation in South Florida News Service and the guidance of Dan Evans," says Cabal.
"He treats SFNS as a real news organization, upholding high journalism standards, which in turn creates professional journalists," she adds.
Samuel Vallenilla, graduate student in the Spanish-Language Journalism program, won first place in news photography from the Florida Society of Newspaper Editors for his photographic essay Trabajadores de Homestead, which shows an undocumented worker at a tomato field in Homestead.
For the essay, Vallenilla spoke to several workers, many of who Vallenilla says were worried about the current political climate and their future as workers; their faces were blurred in the pictures.
Vallenilla also won the award last year. He says the recognition drove him to go after an internship at The Miami Herald, where he worked last summer.
"I spent three months there learning from journalists with Pulitzer prizes."
He currently interns at FIU Sports as a photographer.
Most recently,  FIU's chapter for the Society of Professional Journalists (SPJ) was nominated for "chapter of the year." SPJ's "Stirring up The Media" event was also one of 10 finalists for "program of their year." The event focused on how people from various backgrounds might read the same story differently according to their cultures.
Scheckner says his editing work at SFNS equipped him with the necessary skills to be a professional journalist.
"I really enjoyed strengthening the work of the other people in SFNS," he says. "It improved my own writing because I couldn't justifiably find faults with certain things that others did if I myself did them in my own work."
He encourages students to be tenacious when reporting.
"Take an opportunity when it knocks – don't miss a chance," he says. "The main thing that you need as a journalist is a drive to get the story, tell the story and tell it correctly."
For Evans, mentoring students and watching them "bloom" within a group of peers is a rewarding experience.
"Writing and journalism can sometimes feel like lonely endeavors. You don't know if anybody pays attention or if anybody cares," he says. "It really feels good to have somebody acknowledge the work you are doing."
Scheckner is determined to continue working on his passion, saying "it's extremely rewarding and tremendously important in both the flashy and the non-flashy areas."
And despite his recent achievements, his ambitions as a storyteller are limitless.
"I really want to do better," says Scheckner. "I won what some equate to the Pulitzer at the collegiate level – I'd like to win the actual Pulitzer."
Here is the full list of awards won by the South Florida News Service this year.