Cayenne pepper, garlic, thyme and lots of lemon. These are the signature flavors of Creole Louisiana cuisine. Elena and Larry Robinson, married business owners, have mastered these flavors and want to share their magic with South Florida.
Their business, The Rumcake Factory, is backed by StartUP FIU Food, which supports local food entrepreneurs in expanding their brand and its reach. The program provided them with mentorship and access to the test kitchen at the Chaplin School of Hospitality and Tourism Management at BBC.
Now the Robinsons are preparing for their newest venture. Starting this fall, their signature rum cakes will be sold at Whole Foods Market stores in South Florida.
First established as LR Cajun Kitchen, the Robinsons transformed their business into The Rumcake Factory five years ago, retaining their original vision: serving quality authentic Louisiana Cajun food just like Larry's mother would make. They currently work out of their food truck, which you may spot around South Florida and can track on social media.
Larry is from Louisiana and Elena from New York. The couple met on a plane ride to Miami and have been living here since 1987.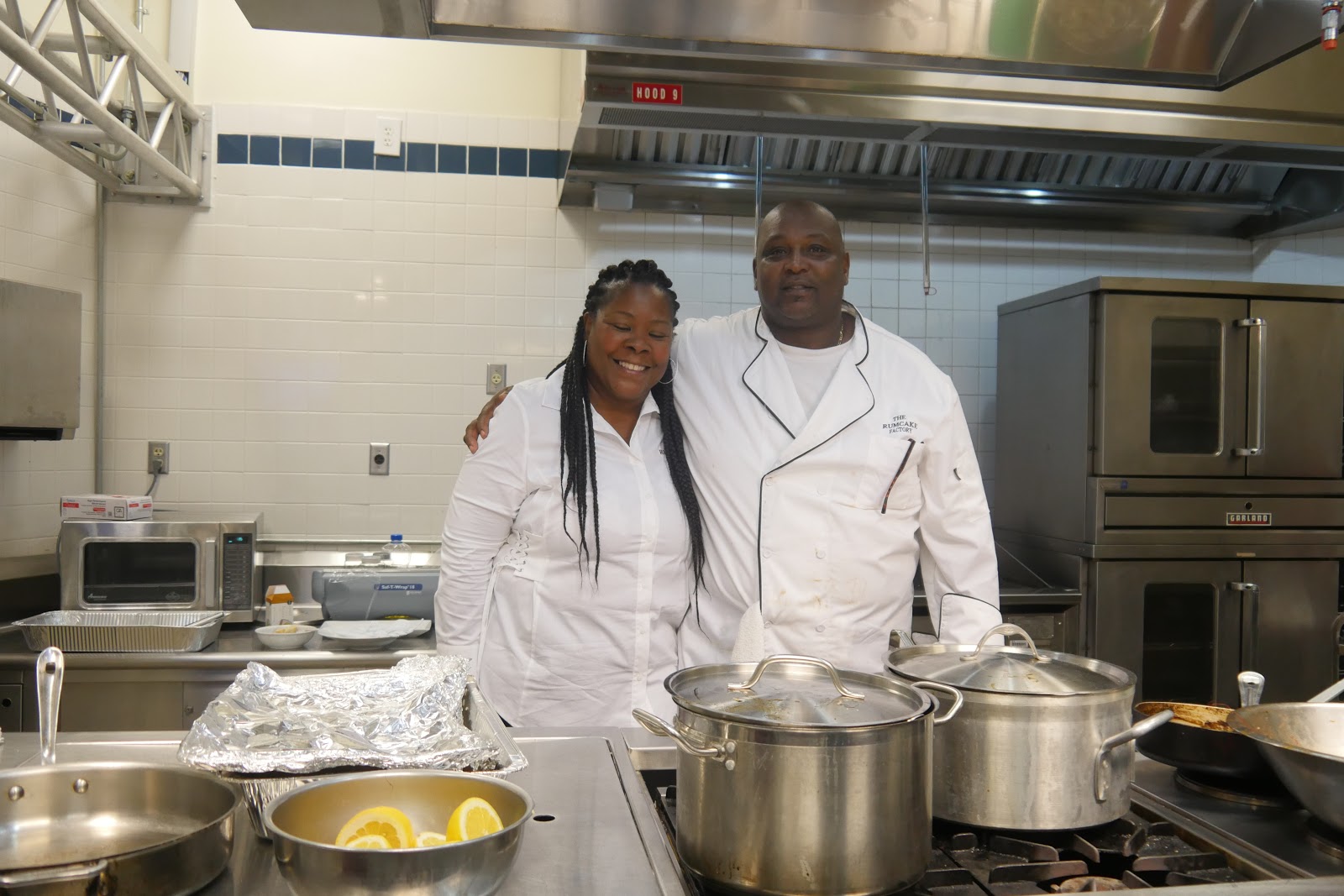 There is an undeniable personal touch to his cooking. It's intuitive, relying less on accuracy and more on what feels authentic, like a language he's been fluent in for his whole life. He doesn't need to know how much garlic herb butter to use when making his barbecued shrimp, or exactly how long he must mindfully stir the rue for his hearty gumbo. These recipes are ingrained in his heart, and the food speaks for itself with its charm and comforting familiarity.
His favorite meal to make is Jambalaya, which he calls "our version of paella."
"The African flavor is key in our food with the spices and seasonings that we use. The Spanish-French influence is also behind that," he adds.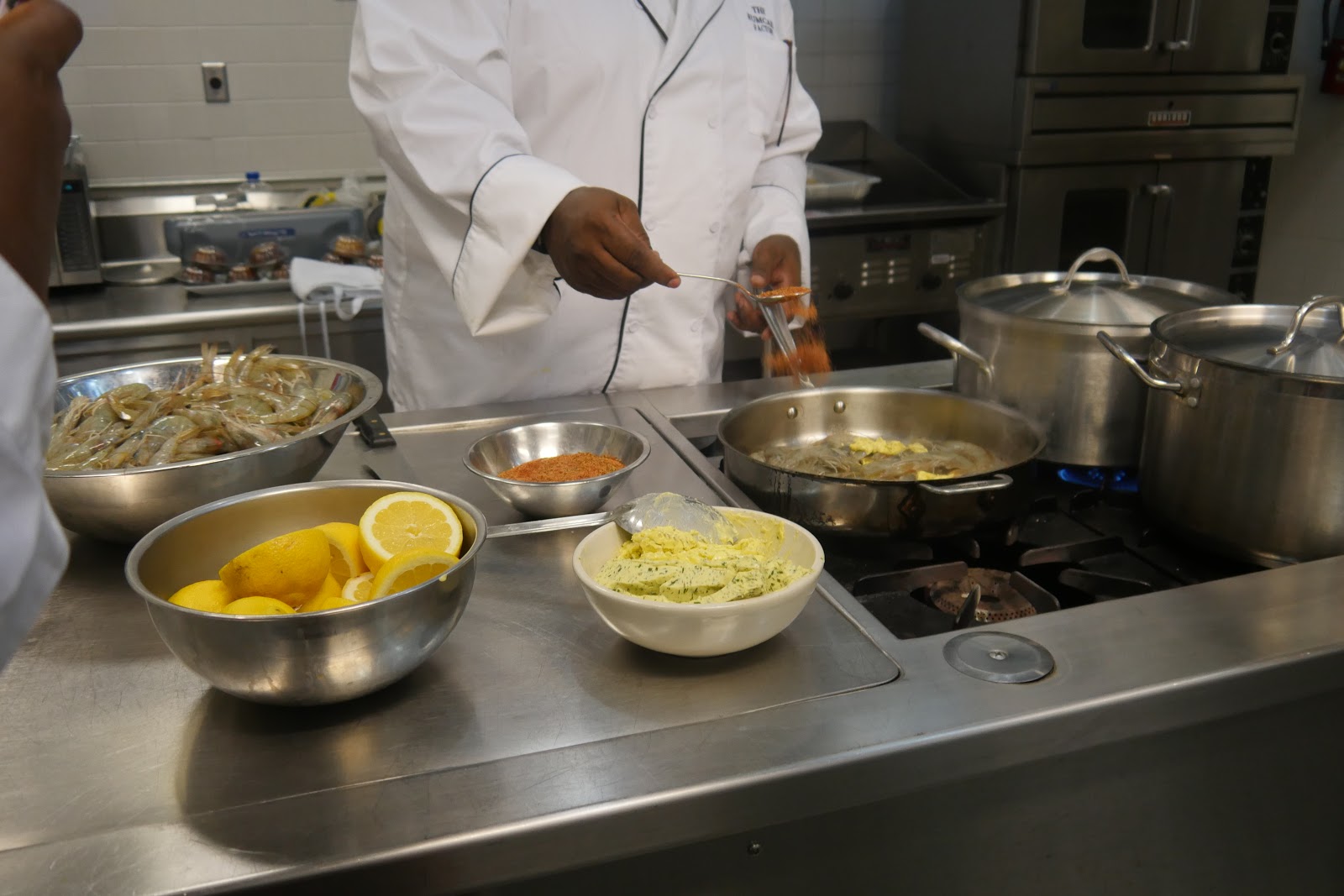 The rum cake, too, is his mother's recipe –one which he felt would particularly stand out above the others.
"I did some research to see who my competitors would be if I went into this business and we took off from there."
"Coming here and being here, there's a lot of people from the Caribbean and I know everyone loves rum cake," says Larry.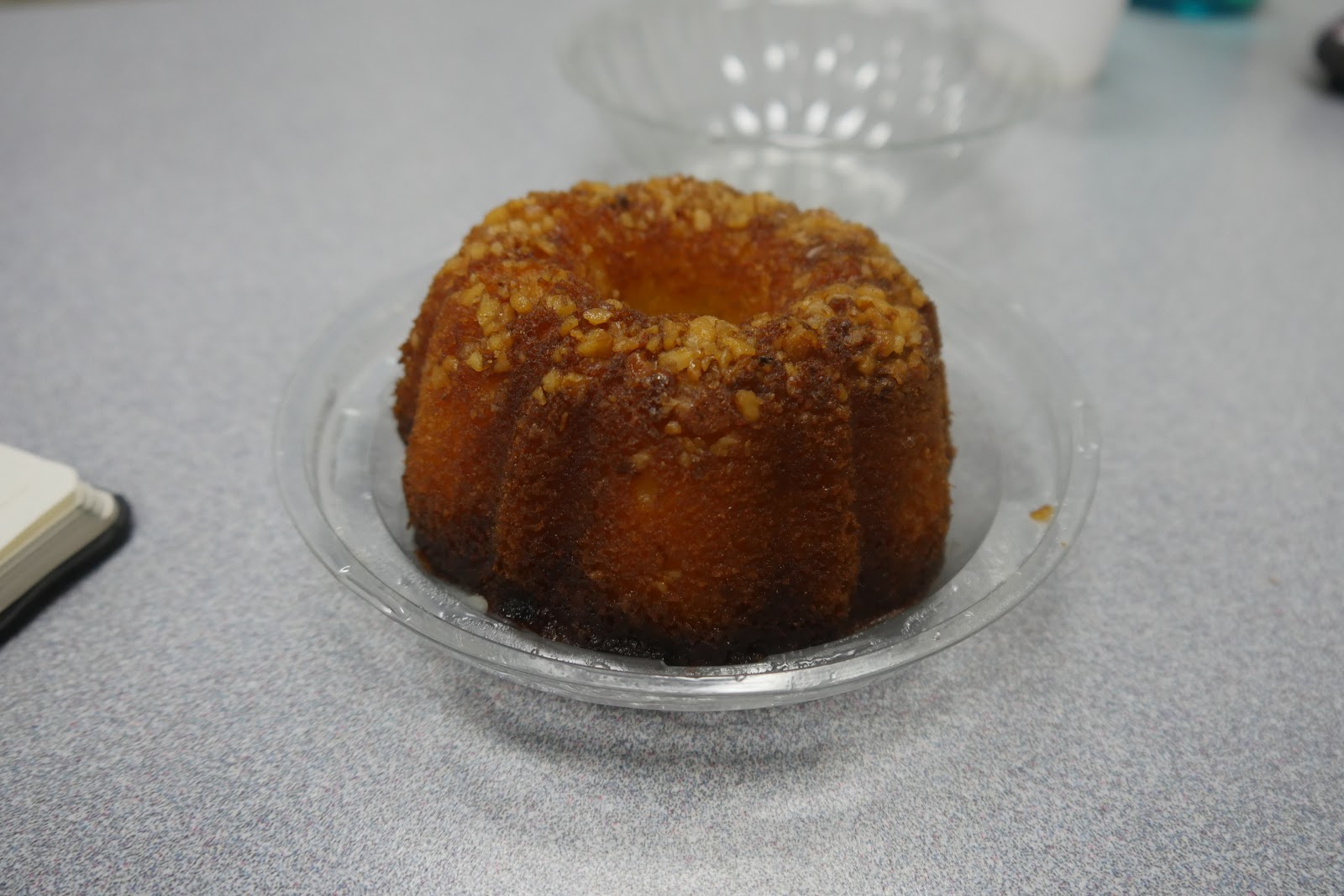 At this year's Food Network & Cooking Channel South Beach Wine & Food Festival, the Robinsons had samplers of the rum cake served at the suggestion of StartUP FIU.
"We made 2,500 miniature rum cakes. It was a lot! But it was great and it was packed, so we ran out. After that, we went to walk around and when we came back someone told us there were people asking for more rum cake!"
The couple is thrilled about this new chapter for their business.
"This has been a vision I've had with my wife for five years," says Larry. "We have been working toward that and we have finally have gotten that opportunity."
Elena hopes to eventually have their rum cakes distributed elsewhere across the city.
The couple is thankful for the many doors StartUP FIU Food has opened for them. "It's a big support system. They help us make sense of our marketing, branding and financing," says Elena.
The program was also extremely supportive of their goal to sell their cakes at Whole Foods, helping them network with the company.
"They set up our meeting, which made it a lot easier for us to be able to go in there and talk to them because they already did the work ahead," says Elena.
"When we got in there and pitched our product they were already familiar with us because StartUp FIU was vouching for us and our product."
The test kitchen at Biscayne Bay Campus has provided them with the space in which to cook in large amounts."Whatever amount of cake we need, they have ovens everywhere. Us and all the entrepreneurs that are in the program have the same accessibility to the kitchen."
The Robinsons encourage local aspiring food entrepreneurs to work with StartUP FIU. "They give you a chance to really scale your product. We all need a shot to get into that next level," said Elena.