Students kick off semester in D.C. tackling national challenges
January 22, 2018 at 12:00am
---
Just before Congress and the President reached an impasse, prompting a government shutdown and uncertainty on DACA, a group of FIU students took to the capital the first week of the Spring semester to tackle national challenges, including cybersecurity, transportation infrastructure and research funding.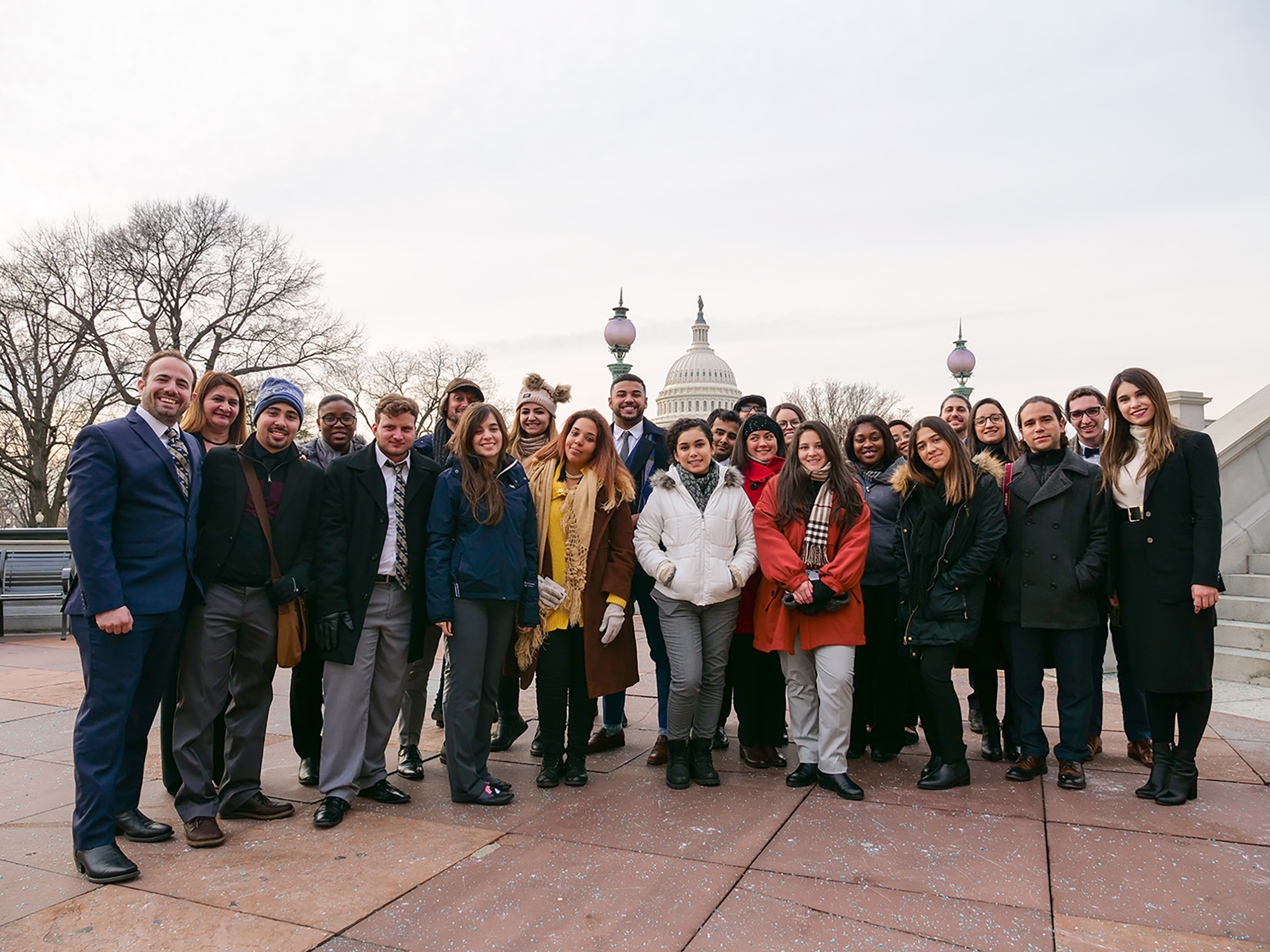 McNair fellows advocate for undergraduate research
This past week, the FIU McNair fellows arrived at the nation's capital with wide-eyes and relentless grit to advocate for TRIO Programs, which include the Ronald E. McNair Post-Baccalaureate Achievement Program. McNair fellows also visited the National Science Foundation to learn more about graduate and post-doctoral fellowships and George Washington University.
"This was one of my favorite parts of the trip since I personally look up to the NSF for cutting edge research and generous scholarships and grants," said junior psychology major Geraldine Cadet. "I liked how I met the actual people that would approve grants, fellowships and internships, as opposed to just the prestigious name of the National Science Foundation."
"Visiting the NSF, which might as well be the scientific center for a lot of universities, seemed almost unreal," said Asad Mirza, a biomedical engineering graduate student at FIU. "It was great to see them provide us with advice on their NSF GRFP and their personal stories which really added a human element to the usually stoic academic field."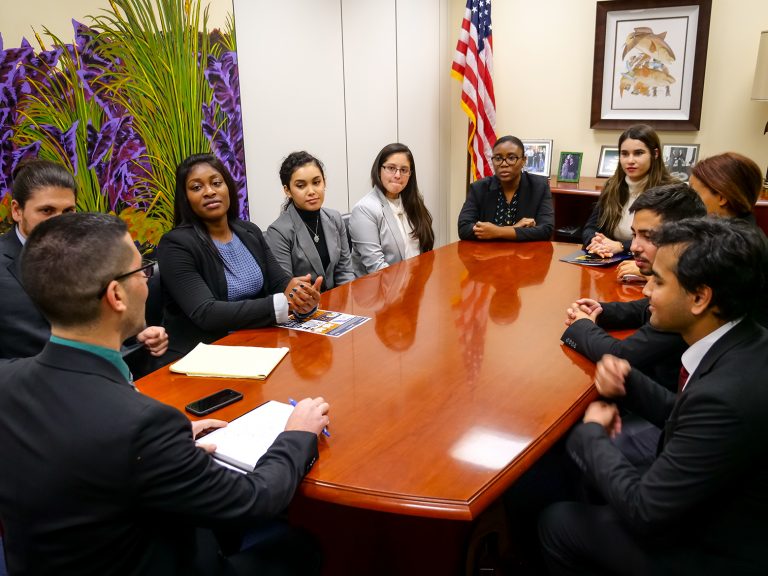 During their visit to Washington, D.C., they advocated their program to the offices of Senators Bill Nelson, Marco Rubio and Congresswoman Lois Frankel. The fellows shared their experiences and achievements through the McNair Scholars Program and touched on the opportunities the program gives to underrepresented students across the country.
The  Ronald E. McNair Postbaccalaureate Achievement Program is a U.S. Department of Education initiative, which prepares undergraduate students for doctoral studies through involvement in high-quality research and other scholarly activities. FIU's McNair Scholars Program is unique in that it primarily selects students from the sciences, technology, engineering and mathematics (S.T.E.M) disciplines.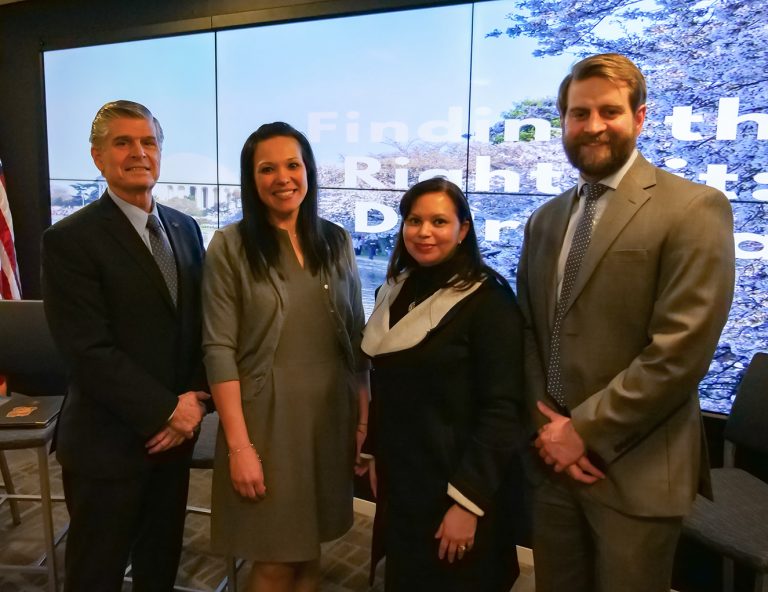 After the tour, the fly-in participants gathered at FIU in D.C. for a panel discussion with key policymakers from various types of agencies to explore how a Ph.D. degree can be critical to professions in Washington. Included was Benjamin Reinke, of the Senate Committee on Energy & Natural Resources; FIU Alumni Adelaida Rosario of the National Institutes of Health; Olivia Garcia of the National Center for Victims of Crime; and Fernando Figueredo, executive director of Career Services at FIU.
DOE fellow and junior Frances Zengotita said: "The Robert E. McNair fellowship granted me the opportunity to voice my opinions, explore my individuality and the world around us. The Washington D.C. fly-in opportunity gave me a chance to venture out into the world and explore outside of my comfort zone. I met with the scientific community from the National Science Foundation which inspired me to continue headlong in my aspirations of pursuing STEM studies despite my minority status."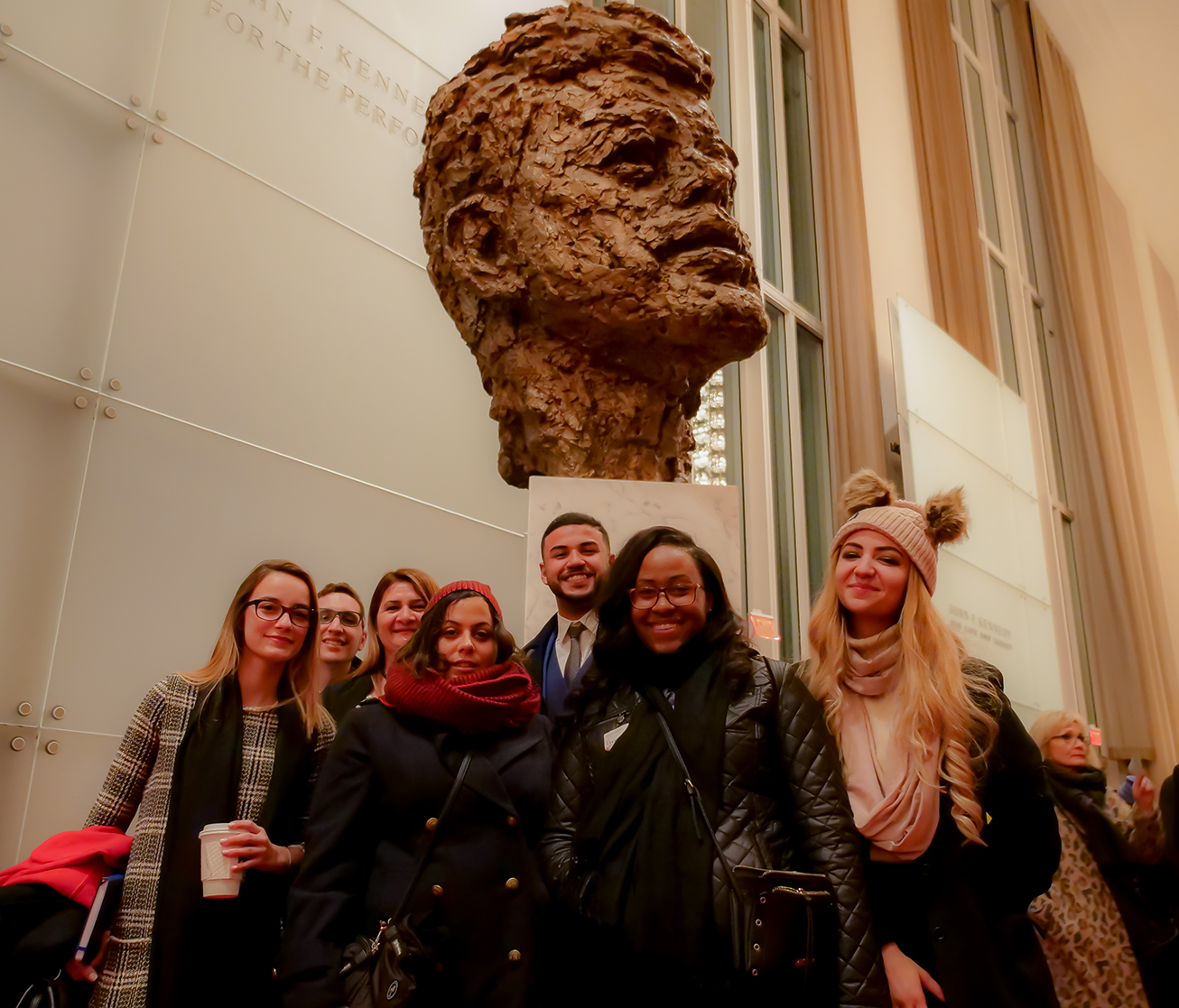 Also accompanying the McNair fellows were 5 students from FIU's Fostering Panther Pride program (FPP). FPP is a program that provides students struggling with homelessness or formerly in foster care with the assistance of a dedicated staff. Due to this, they are able to gain many academic and supportive services that benefit their scholastic progression.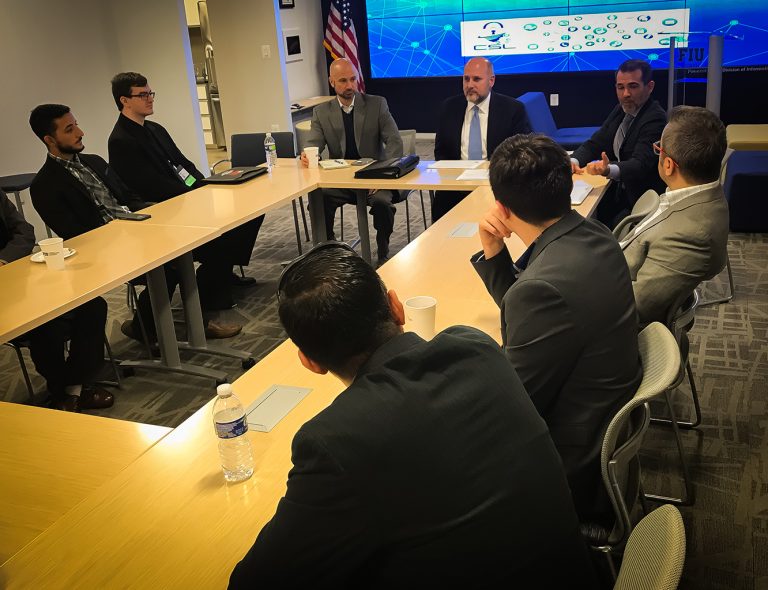 Cyber and transportation students present to policymakers
Also opting for chilly D.C. over a first week on campus were the FIU Cybercorp fellows and civil engineering students who attended two national conferences and gave research presentations to key federal officials.
The Cyber fellows had a chance to present to FIU alumnus and Assistant Secretary of Homeland Security John Barsa.
At FIU, the  CyberCorps Scholarship for Service program is a highly esteemed opportunity for those pursuing fields in cybersecurity education and training. It is open to students enrolled in computer science, computer and electrical engineering.
"Covert messages can use a phone application to change your phone's volume randomly, and we are building applications to read those changes in volume to interpret the message," said Kyle Denny, FIU Cyber fellow.
Students with the  Accelerated Bridge Construction(ABC) visited the Transportation Research Board's annual conference to discuss proposed new technologies. One student, Azadeh Jaberi, a Ph.D. candidate in the Civil and Environmental Engineering Department presented on transverse reinforcements joint areas of bridge systems.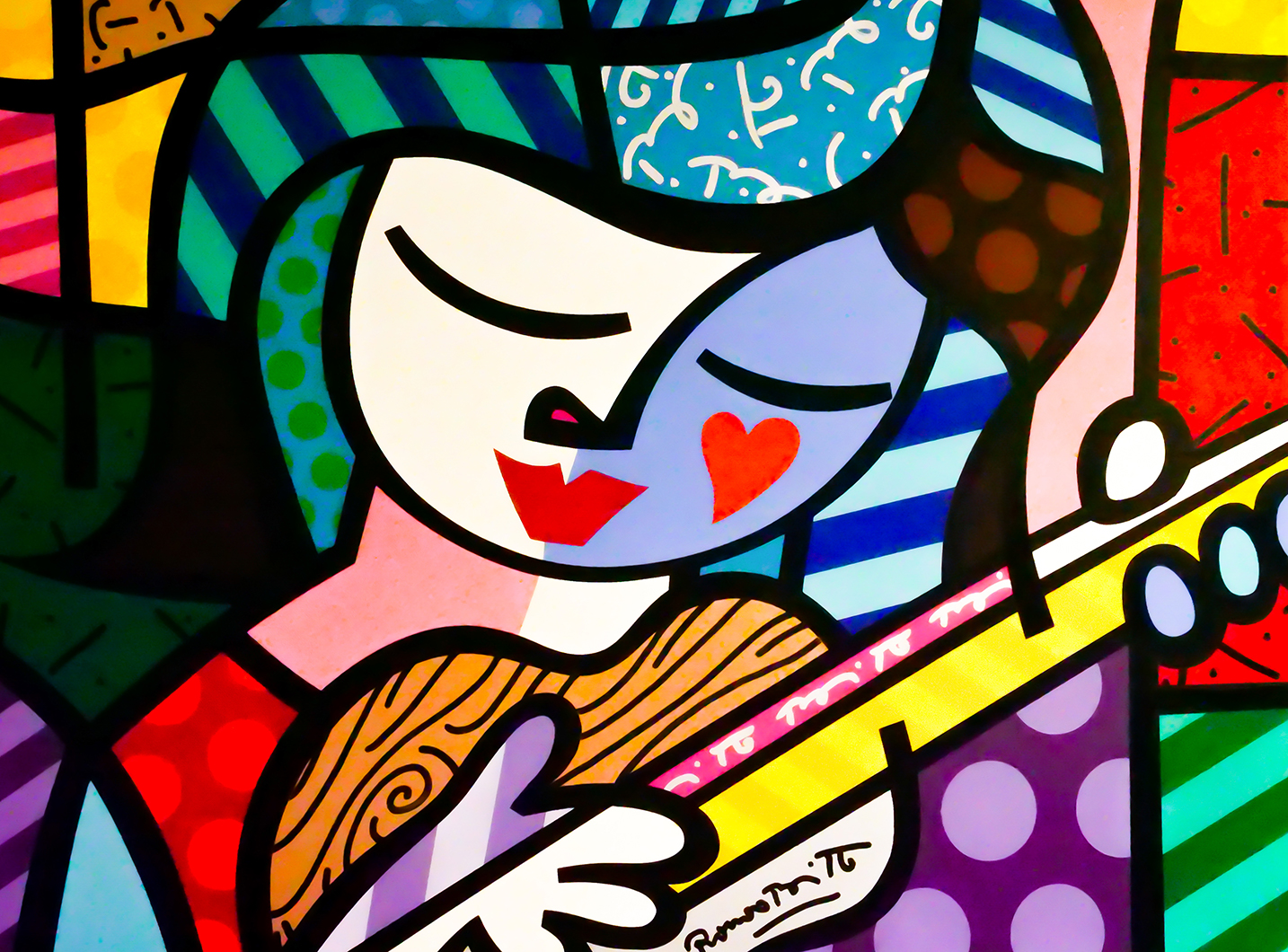 Houghton family loans Britto painting
Vince Houghton, curator at the Spy Museum, and Kate Houghton – FIU alumni and president and CEO at  Critical Mass: The Young Adult Cancer Alliance – visited FIU in Washington, D.C. bearing gifts. The Houghton family loaned the office an original Britto. The painting by the Miami-based artist is named "All About Rae" and commemorates the life and work of Rae Houghton, who mentored hundreds of FIU music students.
Where is the money going in higher education?
Last week, as the potential for a government shutdown loomed, the Senate Health, Education, Labor and Pensions committee convened a hearing on the proposed Higher Education Act, which has not been reauthorized since 2008. Most of the rhetoric discussed involved the simplification of the federal aid system and how it will have an effect on limiting  financial aid accessibility to lower-income students. FIU's Governmental Relations' team has prepared a summary of key components of the proposed legislation that can be read  here.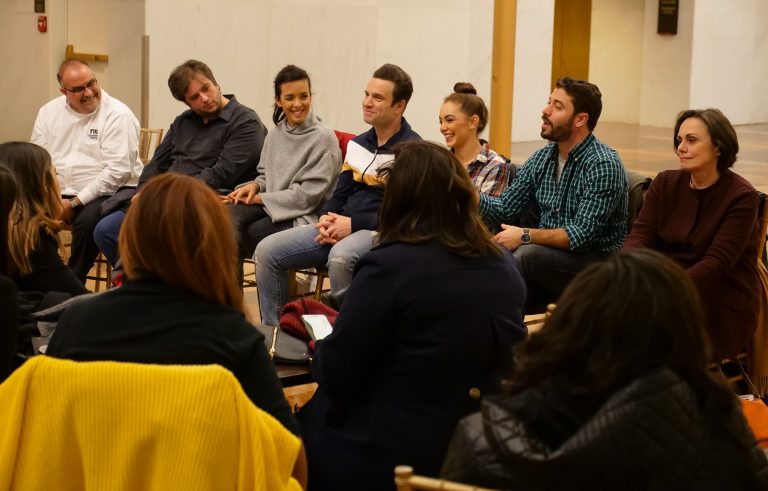 Alumni and students get 'On Their Feet'
To celebrate FIU's contribution to arts and culture, FIU alumni and students gathered at the Kennedy Center to view the  On Your Feetmusical. The Broadway musical tells the story of the humble beginnings of Emilio and Gloria Estefan and has several alumni involved in the production, including Andy Señor Jr. '13, associate director; Phillip Aleman '97, national tour press agent; and Manny Schvartsman '09, associate music director.
After a thrilling experience, an exclusive dialogue was held at the Roof Terrace with many of the cast members and hosted by Brian Schriner, dean of the College of Communication, Architecture + the Arts, and Schvartsman.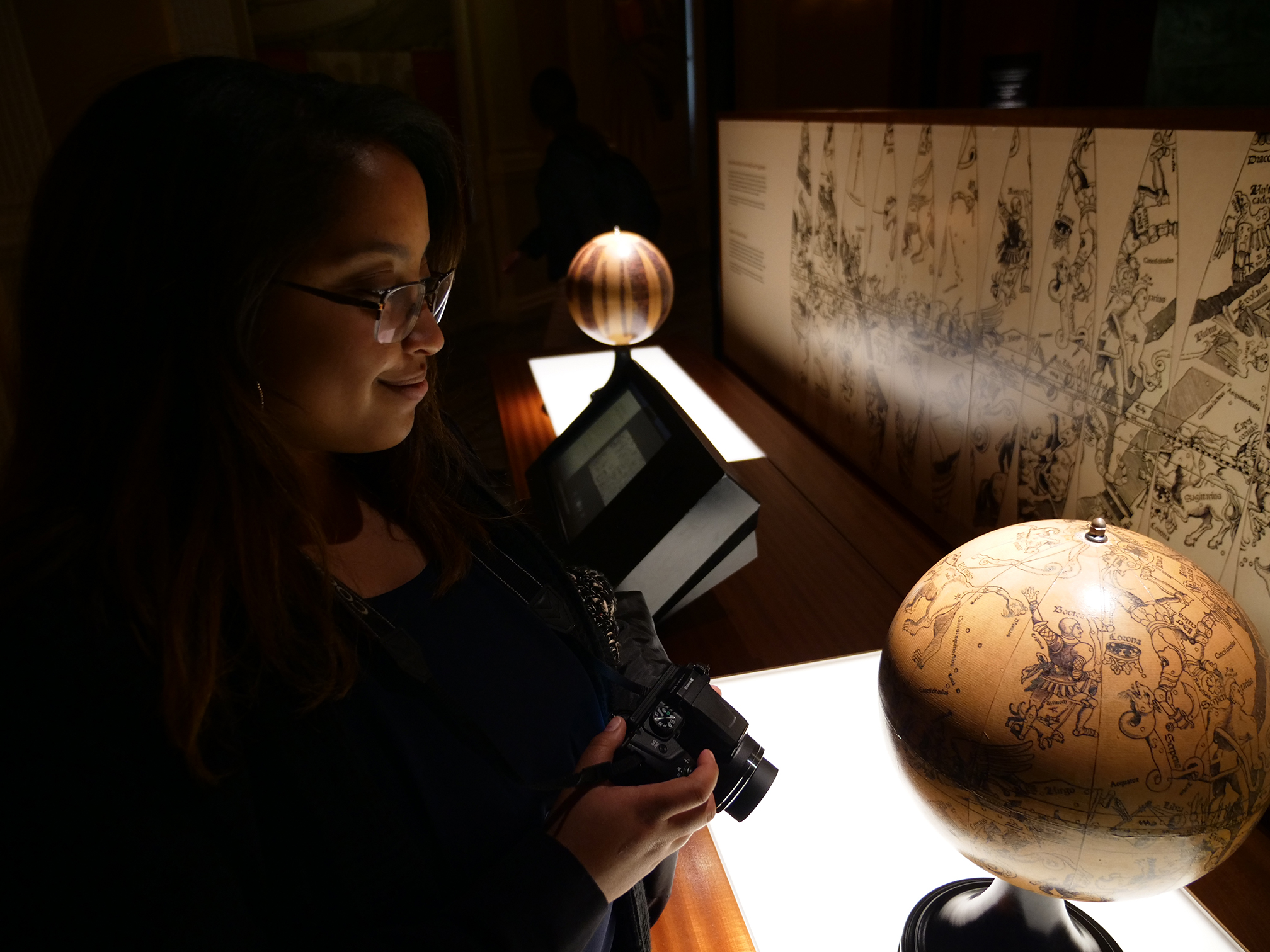 Panthers spotted in D.C.
John Sotham, visiting director of the Communication Department
– By Enrique Jimeno
---
To learn more about the university's presence in the nation's capital, visit  FIU in D.C.'s website.