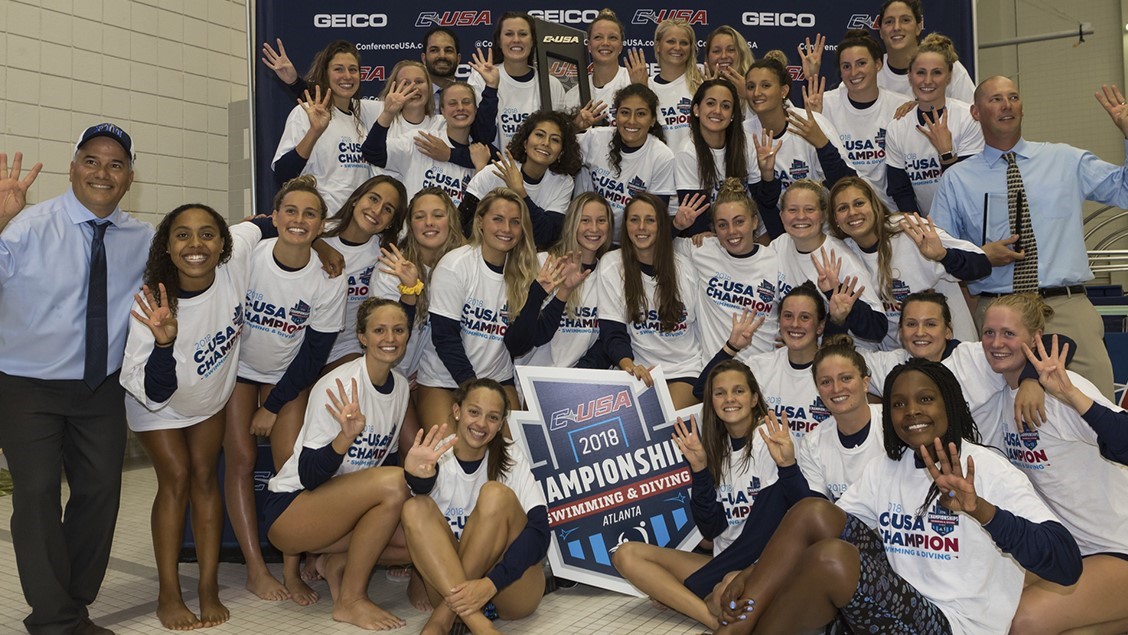 By Joel Delgado '12, MS '17
In the sports world, the word "dynasty" is thrown around pretty often – almost too often. After this weekend, however, it's safe to say the FIU swimming and diving team has earned that designation.
The Panthers secured their fourth straight Conference USA title on Feb. 24, finishing the four-day tournament with a conference-record 1,031 points.
Junior Naomi Ruele was named C-USA Swimmer of the Meet, and senior Becca Quesnel was named C-USA Diver of the Meet – each playing a huge role in securing FIU's 14 first-place finishes over the course of the tournament.
"It feels great to win our fourth championship," FIU Head Coach Randy Horner told FIUSports.com. "I couldn't be more proud of the ladies. It was well deserved. Across the board, it was a 100 percent group effort."
Final Team Standings
FIU (1,031)
Rice (781)
Marshall (513)
North Texas (442)
Florida Atlantic (319)
Old Dominion (315)
FIU swept the C-USA Swimming and Diving Awards, as voted by the conference's coaches, with Horner earning his fourth straight C-USA Swimming Coach of the Year award and Rio Ramirez being tapped as the C-USA Diving Coach of the Year.
Next season, the Panthers will have an opportunity to match SMU's impressive string of five consecutive C-USA titles from 2006-2010, when they were members of the conference. SMU has a Conference USA record with six total conference championships (FIU is now second with four titles).
To read more about FIU swimming and diving, go to FIUSports.com.