Performance theatre major MatthewAlexander '18 was selected to receive this year's Arts Advocacy Award by Brian Schriner, dean of the College of Communication, Architecture + The Arts. To accept his award, Alexander traveled to Tallahassee with the dean for Arts Advocacy Day on Jan. 24 and met with state legislators. What follows is Alexander's reflection on the trip.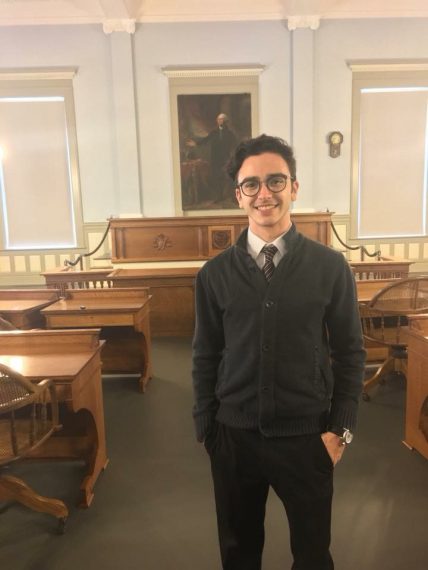 The arts have been an important part of my life from a very early age. I was fortunate enough to receive my elementary education at a conservatory for the arts where I could dabble in singing, theatre, art classes and playing an instrument. Growing up in an environment that supported and positively promoted the arts allowed me to learn discipline, approach problems creatively, freely express my emotions and develop a desire to work with others toward a positive goal. I believe that the arts have the power to do the same for any student exposed to them from an early age.
I am definitely not alone. I was chosen to be the FIU student representative in Tallahassee for Arts Advocacy Day 2018. At this event, I was surrounded by industry and academic professionals who advocate for the arts every day. Many efforts are made year-round by conservatives and liberals alike to ensure that artistic and cultural projects in the state of Florida receive the necessary funding. These efforts are essential if we want to ensure that we are encouraging students to be creative and think critically, increasing the quality of life in local communities and creating thriving local economies.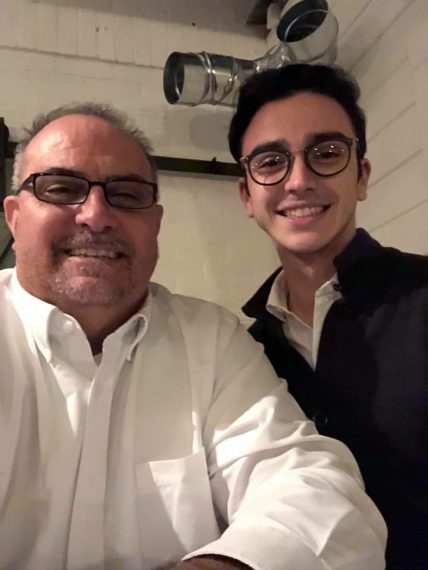 In my experience, discussions surrounding funding the arts have typically painted the arts as a charity to be donated to. However, the discussion around arts funding needs to change, and we now have the tools to redirect it. There were a few speakers at this event, but the one that impacted me the most was Randy Cohen, vice president of Research and Policy at Americans for the Arts. He presented portions of the  Arts & Economic Prosperity 5 study, which proves beyond a doubt that nonprofit arts and cultural organizations in Florida are more than just a charity. This study found that the nonprofit arts and culture sector in Florida is a $4.68 billion industry, generating $492.3 million in local and state government revenue and supporting more than 130,000 full-time equivalent jobs. Not only are the arts great for the soul, they're great for business.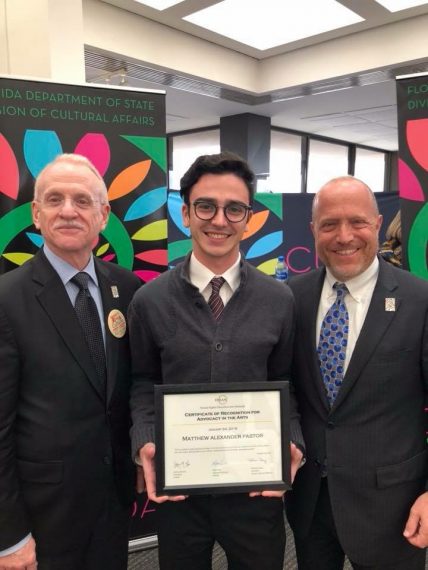 I am so thankful to have been selected to be a part of this event. The idea of walking through the towering state capitol building to meet with state legislators and some of their staff members was panic-inducing in the days leading up to this event. However, after actually doing it, I realized that I was, ultimately, just speaking with other human beings about something I am passionate about. It is something that anyone can do. Attending Arts Advocacy Day gave me the tools and courage to confidently continue advocating for the arts.
For more information on how to be an arts advocate in your community and the economic impact that the arts can have, visit  www.AmericansForTheArts.org.
– By Matthew Alexander