Top FIU benefactor inducted into Inventors Hall of Fame
December 17, 2018 at 11:00am
---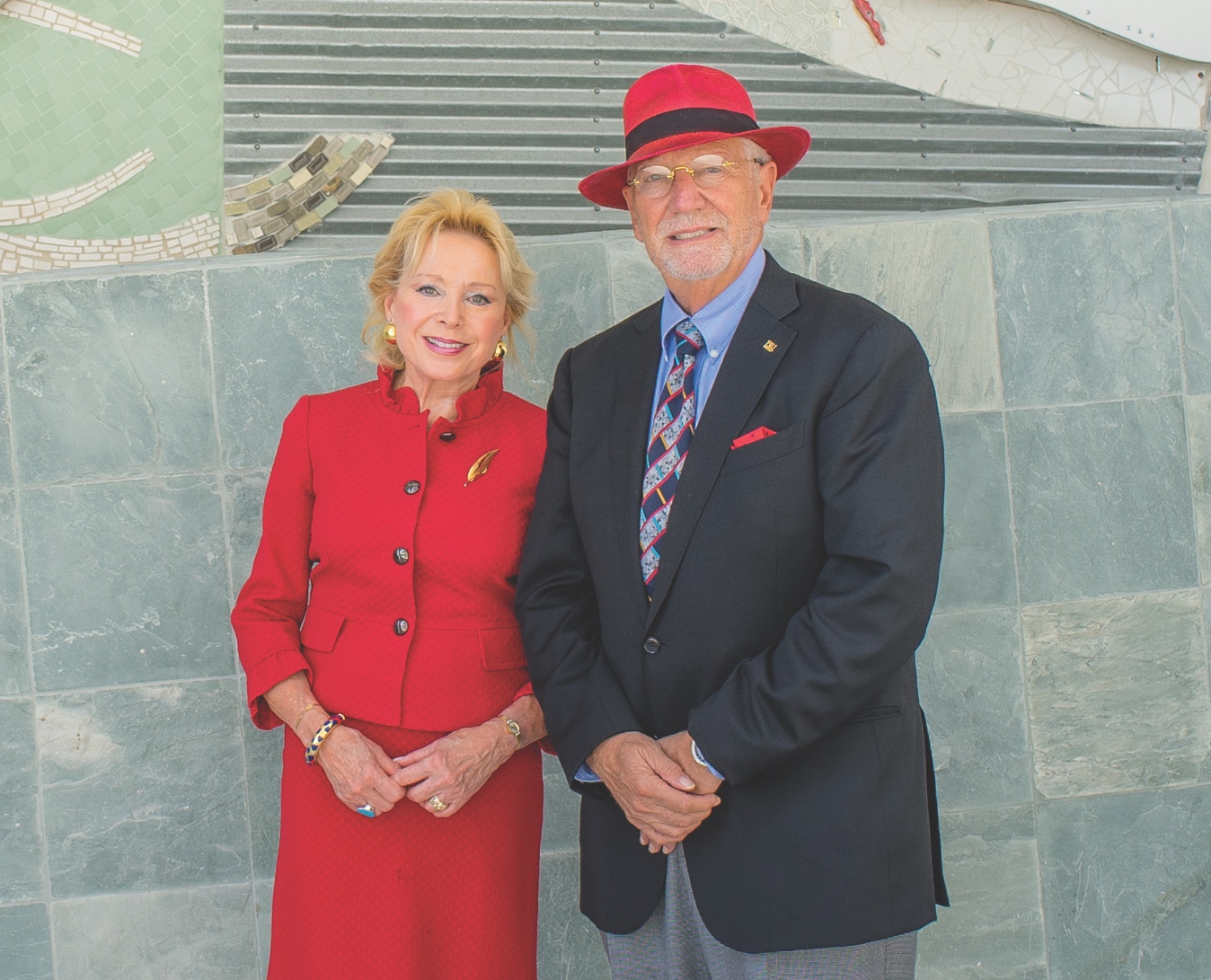 Decades ago, Dr. Herbert Wertheim turned his early ideas for inventions into prototypes using Maxwell House coffee cans as chemistry beakers. An optometrist and the founder and CEO of Brain Power Inc., he was the first
 to discover and produce ultraviolet light dye absorbers for eyeglass lenses, an innovation that has helped millions avoid cataracts and other eye diseases.
He and his wife, Nicole, built their company from scratch, spending their nights mixing product by hand and their days bottling and shipping it out themselves in their business's infancy. Today the company manufactures more than 4,000 products for eye care professionals and optical laboratories at its facilities in Miami.
In September 2018, the longtime FIU benefactor was inducted into the Florida Inventors Hall of Fame, which recognizes those whose work has advanced the quality of life for people in Florida and around the world. Wertheim holds more than 100 patents and trademarks.
"Discovery is who I am," Wertheim said. "I like to create things that have never been created before."
Aside from making a mark in medical innovation, Wertheim and his wife have dedicated their lives to philanthropy.
Among the top donors to the university,
 the Wertheims have given more than $33 million to FIU and have created exceptional opportunities for students and faculty across the university.
"The Wertheim family's impact on FIU 
has been transformational," said President Mark B. Rosenberg. "Their contributions over the years have helped us prepare health care professionals, entrepreneurs, artists and many other specialists who have made a difference in our world thanks to an FIU education made possible by their generosity."
Their names grace the university's  Herbert Wertheim College of Medicine,  Nicole Wertheim College of Nursing & Health Sciences,  Wertheim Conservatory,  Herbert and Nicole Wertheim Performing Arts Center and Herbert and Nicole Wertheim Concert Hall.
Herbert Wertheim served on FIU's Board of Trustees from 2000 to 2006 and is now a trustee emeritus. He also served on and chaired the FIU Foundation board and served as chairman of FIU's first capital campaign, begun in the 1990s, during which he led the successful effort to raise $200 million in support of fellowships, scholarships and new buildings.
Wertheim took an active role in establishing the college of medicine, which welcomed its inaugural class in 2009. In total, 429 doctors have since earned their medical degrees from FIU. Previously the university granted him an honorary doctorate of science for his dedication to the university and to his profession.
The Wertheims remain actively involved at FIU by attending events such as the college of medicine's white coat ceremony and the college of nursing's pinning ceremony, where they meet with the students.
Ten medical students, whom Dr. Wertheim personally helps select,  have their tuition paid for by the Dr. Herbert and Nicole Wertheim Family Foundation Scholarship each year. According to the Association of American Medical Colleges, the median amount owed by graduating medical students in the United States is $190,000, but those benefitting from the couple's largesse will graduate with zero educational debt.
In addition to their support of FIU, the Wertheims and their foundation have contributed a total impact (which includes state matching funds) of $100 million to Florida public universities. Their philanthropy includes significant support for the Herbert Wertheim College of Engineering at the University of Florida and the University of California at San Diego Herbert Wertheim Program in Public Health and Human Longevity. In keeping with their giving philosophy, the Wertheims seek to advance preventive health practices and, ultimately, the well-being of people across the country.
A gardening enthusiast in his spare time, Wertheim sees a parallel between his beloved hobby and his support of higher education.
"I just love having my own earth – the joy of planting a seed and watching the first leaves come up, and then nurturing that plant until it gives fruit, or it gives a flower," he said. "And the same thing [happens] in education. You plant a seed… and
 you watch it grow to become something beautiful… and other people will wind up, in many cases, receiving the crop. But that's my joy."
The Wertheims have planted seeds at FIU over the past 30 years, and they have helped the university grow stronger. FIU, and the community as a whole, will enjoy the fruits of the Wertheims' investment in education for generations to come.