$1.5 million grant readies doctoral students for research
---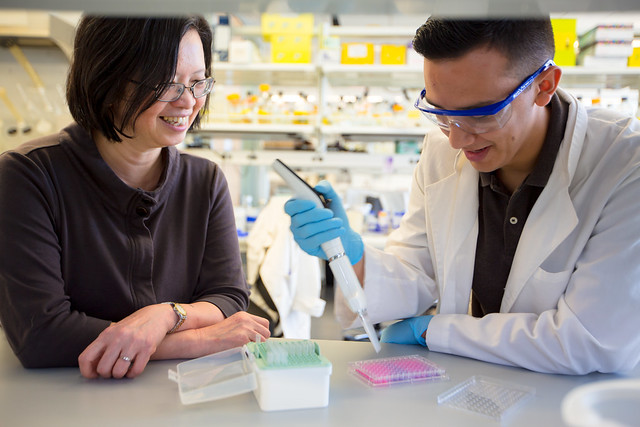 FIU is launching a transdisciplinary biomolecular and biomedical sciences training program for doctoral students thanks to a $1.5 million grant from the National Institutes of Health.
The program will offer cross-disciplinary mentorship opportunities for students, workshops to develop their leadership and networking skills and beef up their research skills – all while earning their doctoral degrees.
"The exciting thing is students will be mentored by participating faculty engaged in interdisciplinary collaborations," said Yuk-Ching Tse-Dinh, director of the  Biomolecular Sciences Institute (BSI), and one of the lead researchers who received funding for this project. "We will train students to design, implement and interpret research for scientific rigor and reproducibility. That's really important for the quality of the research we produce."
The grant will support eight students for two years in doctoral programs offered by the College of Arts, Sciences & Education, College of Engineering & Computing, Herbert Wertheim College of Medicine and Robert Stempel College of Public Health & Social Work.
Ultimately, the program would produce more Ph.D. graduates from backgrounds that are underrepresented in the biomedical work force to either pursue careers in academia or enter other scientific career paths immediately upon graduation.
The grant was jointly awarded to BSI-affiliate faculty member Lidia Kos, associate dean FIU's University Graduate School, associate vice president of research and biological sciences professor.