4 reasons to enter the Red Robin Golden Robin Burger Contest
The annual contest will net one lucky student 10 grand.
By Vanessa Vieites
It's that time of year again! Red Robin Gourmet Burgers and Brews wants you to submit your best, most unique burger recipe to the Golden Robin Contest.
Below are 4 reasons you have to enter. (Spoiler alert: $10,000 scholarship.)
1. Your burger will be featured at the Food Network & Cooking Channel South Beach Wine & Food Festival presented by Capital One (SOBEWFF®), a national, star-studded, five-day destination event showcasing the talents of the world's most renowned wine and spirits producers, chefs and culinary personalities. The 19thannual edition will take place Feb. 19 – 23, 2020.   
"The festival was an unforgettable experience. I felt like a celebrity. I met Rachael Ray, Guy Fieri and Bobby Flay. Even better they all tried and loved my burger," says Alex Bello '15, who won the contest in the fall of 2014 with "The Buffalo Mac 'N Cheesy Burger."
"I got to feel like a superstar at the Burger Bash," says Angelic Cox '18, who won the contest in 2017.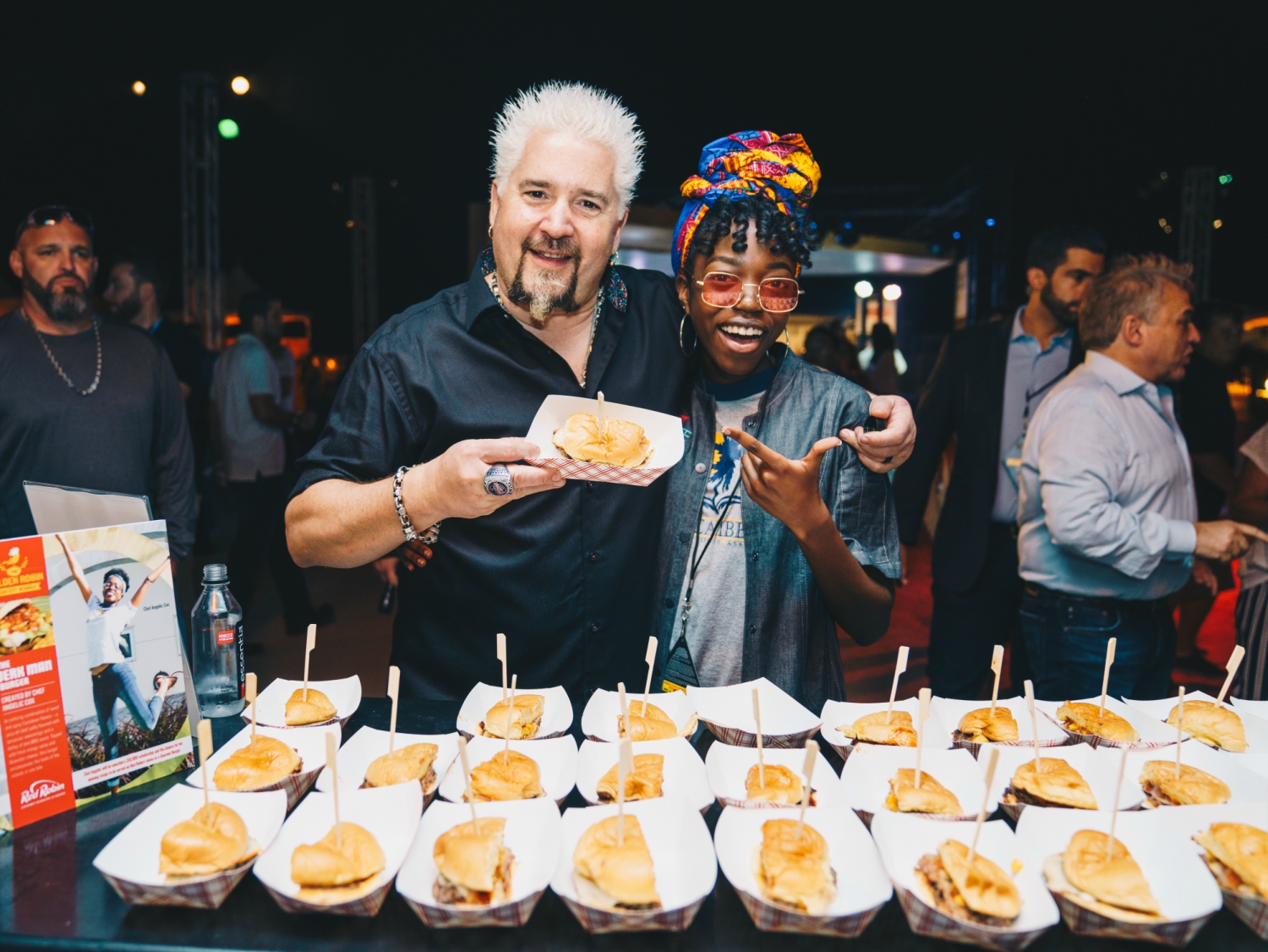 2. No cooking involved. Not a culinary expert? Not a problem. You only need to tell Red Robin what your dream burger recipe is. You don't have to cook it, although you can have fun with friends in the process of coming up with your ideal recipe.
"It was fun being creative and coming up with a recipe that not only sounds craveable but is unique to you. I remember making a few different recipes and letting my friends try it out," says Cox, who won with "The Jerk Man Burger."

3. Open to all majors. Not in the hospitality management program? That's okay because the contest is open to all FIU students. Anyone with culinary interests and curiosities may enter a recipe.
Cox adds: "You really have nothing to lose at all, only something to gain. So have fun and think, 'Would I order this at a restaurant?'"

4. Win big bucks! The winner receives a $10,000 scholarship. $10,000!
"When I won, I was in total disbelief! The money went to paying off part of my student loans, which is amazing," Cox says.
The contest is now open; it closes Friday, Nov. 15. For more information and to enter go to https://sobewff.org/redrobin/.