Accounting alumna appointed CEO of AI facial recognition company
---
When it comes to business, a strong leader can make the difference between a success story and failure.
Kairos, a leading Miami-based facial recognition company with an ethical approach to the budding technology, is proud to have an FIU grad as its newest CEO.
Melissa Doval '03 is an accounting alumna with nearly 20 years of experience in finance, accounting, human resources, business strategy and technology. She balances her role at the thriving company with her passion for philanthropy and her role as a mother.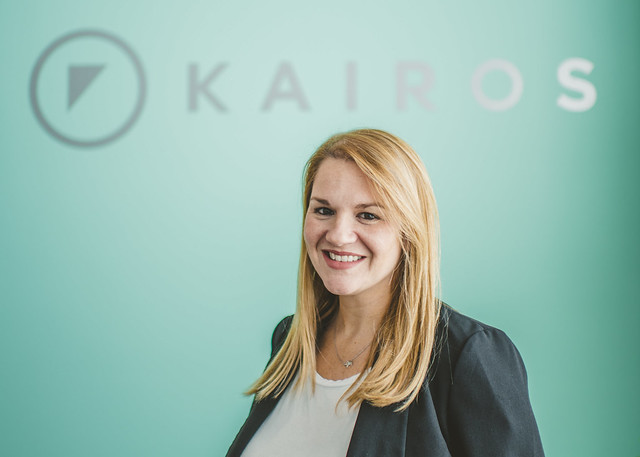 Kairos, which was founded in 2012, has 20 employees and offices in Miami and Singapore. It has clients across the globe, including dating companies, online gambling sites, retailers and entertainment companies. Its facial recognition technology verifies the identity of online users to prevent the creation of multiple online profiles. It can also help to protect minors from sexual abuse, calculating the ages of users based on their profile pictures.
Kairos is determined to battle facial recognition bias,  a recurring issue in the industry that can lead to misidentification based on race, ethnicity, age and/or gender . Through  diverse data and advanced algorithms, their technology is ahead of the game in the industry, rivaling that of  bigger companies like Amazon.
Moving on up
A Miami-native, Doval grew up in a traditional Cuban family.
"If my parents were to look back on the way my life has taken the turns it has, I think ideally they wouldn't have imagined that for me," she says.
"They would've imagined a more traditional [life]: leave the house when you're married, have your career, have two and a half kids. And it's been the complete opposite for me."
As an undergraduate student at FIU, Doval managed a triple load, working full-time at an accounting firm to fund her full-time studies and also deeply committing herself to her sorority, Phi Sigma Sigma.
Doval later earned a master's degree in accounting from Nova Southeastern University.
After more than a decade of working in the corporate world, Doval began working as a consulting accountant for minority-led businesses, specifically women-led businesses.
She first began working at Kairos as an accountant, working her way up to the position of chief financial officer. Her drive and interest in the company meant that when it was time to find a new interim CEO, those at the company decided she was the best fit.
"They brought me in to fix stuff and then said, 'take all the keys,'" says Doval, who has been the company's CEO for nearly a year now.
She is excited for Kairos to work with even more clients as the technology blossoms and becomes more valuable in its different uses, like being able to recognize VIP members of hotels or gyms and knowing users' preferences and securing transactions when shopping in brick and mortar stores.
"You're going to be looking at more accurate, faster, more robust facial recognition models to be deployed in a lot of different ways going forward," she adds. "Think of seeing it in toys, as part of elections for 2020 and many other things we are excited about."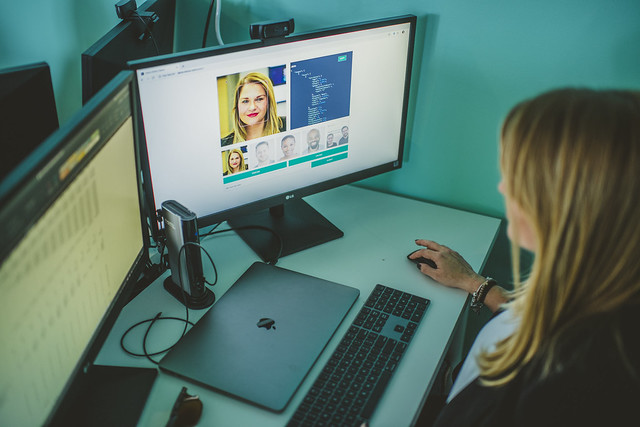 Another application the technology has is determining the age and gender of crowd members at events like concerts or political rallies and helping identify macro- and micro-expressions to gauge a crowd's reaction.
"We have a lot of great products coming up that I cannot talk about but we're thinking outside of the box in the kind of solutions that we want to provide to our current and future customers."
Her team is equally as excited about what the future holds for them.
"She's the captain," says Jordan Mandel, director of business development at the company.
"She's a believer in the product, the technology and what our mission is as a company, which is important [for her] as the CEO to embody the whole ethos of the company."
Josué Rodriguez, a senior software engineer at Kairos, says the company has been thriving under Doval's leadership.
"The company is growing. Now we see through her leadership an increase in users and better relationships with customers and our newer products," he says.
"With Melissa's guidance, we can go in any path that we can see clearly ahead in time—where we need to be and what we need to accomplish now and later."
Giving a hand to Miami's future female entrepreneurs
Doval says her new role has empowered her, giving her a platform to speak out in support of women in business and technology.
New reports show  Florida is a hotspot for women-led business, with Tampa being recognized as the No. 1 city for women to start a company and the Miami Metropolitan Area ranked at No. 10.
"Women start amazing businesses. Women CEOs are really efficient and good at multitasking, especially moms," Doval says.
She encourages young women to pursue their goals regardless of expectations.
"Just be as tenacious as you possibly can," she adds. "On your journey, grab two or three other women and bring them along with you.
"Women do better when they support each other and work together. Bringing someone else to sit with you at the table will amplify your impact as women."