Alumna Audrey M. Edmonson now chairwoman of the Miami Dade County Board of County Commissioners
January 11, 2019 at 5:36pm
---
On Friday, Jan. 11, President Mark B. Rosenberg shared the following message with the university community:
The week is ending with yet another inspiring reminder of FIU's impact!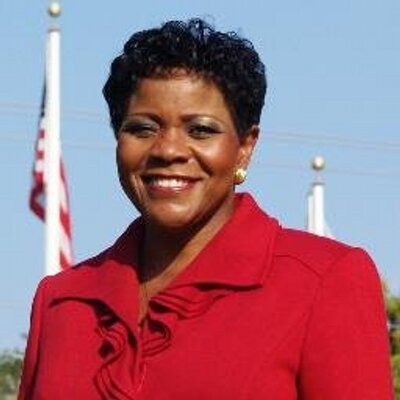 Today, another one of our graduates stepped into a senior leadership position in our community. FIU alumna and veteran County Commissioner Audrey M. Edmonson is now the chairwoman of the Miami-Dade County Board of County Commissioners! In December, she won a unanimous vote from her peers to lead our dynamic and fast-moving county!
Commissioner Edmonson received her bachelor's degree in psychology from our FIU. Since 2005, she has served on the commission and represents District 3, which includes Downtown Miami, Liberty City, Little Haiti, Overtown and Wynwood.
The installation ceremony was truly a passing of the torch – from one FIU graduate to another. Chairwoman Edmonson succeeds FIU alumnus Esteban L. Bovo, Jr. who served a two-year term as chair.
The Board of County Commissioners also selected District 6 Commissioner Rebeca Sosa – who is a strong supporter of our FIU – to serve as vice chairwoman of the board.
One thing is for sure: Our county commission is certainly in good hands! Please join me in congratulating Commissioner Edmonson, Commissioner Sosa and their families on this momentous occasion!
In just four days, FIU's flag has been planted at the highest levels of state and local government!
We have much to be proud of… And our best days are truly ahead!