Art Basel's infamous taped banana installation could be life-changing for FIU student
Chaplin School of Hospitality & Tourism Management student Aruzhan Toleubay took a few minutes before her volunteer shift at Art Basel to snap a shot of the now infamous taped banana installation, "Comedian", by Italian artist Maurizio Cattelan. While she was taking a picture of the installation, a photographer was taking one of her.
That picture ended up on a New York Times story about how three buyers at Art Basel Miami paid between $120,000 and $150,000 each for the piece. The article, juxtaposed with the picture of Toleubay, who has leukemia and is struggling to pay for her treatment, prompted her friend and fellow Panther Hashim Al Abri to Tweet about how the amount of money spent on the art installation could likely save Toleubay's life.
The Times followed up their Art Basel coverage with a story about Toleubay's plight.
Toleubay, an international student from Kazakhstan currently studying hospitality management, had to halt her chemotherapy treatment on Dec. 9, when she hit a $500,000 cap on her insurance. Each additional treatment costs $34,000. She has already amassed $200,000 in medical bills at the Sylvester Comprehensive Cancer Center, so she had to wait a few weeks for the cap to be renewed in 2020. On Friday, after The New York Times began working on their story, Toleubay's doctor at the University of Miami called her to say she could start chemotherapy again.
In spring of her junior year, Toleubay was diagnosed with acute lymphoblastic leukemia. Although she and her family wanted her to return to Kazakhstan for treatment, doctors advised she should not travel.
"At the time, doctors told me the cancer was spreading fast and that every day counts," Toleubay said. "I was without my family, but with the support of my advisors and friends here at FIU, I started chemotherapy," she added.
One of her Chaplin School advisors, Sanjay Dhawan, even shaved all his hair to show his support. "Aruzhan is an amazing student, very energetic, who creates an atmosphere of happiness and joy," Dhawan said.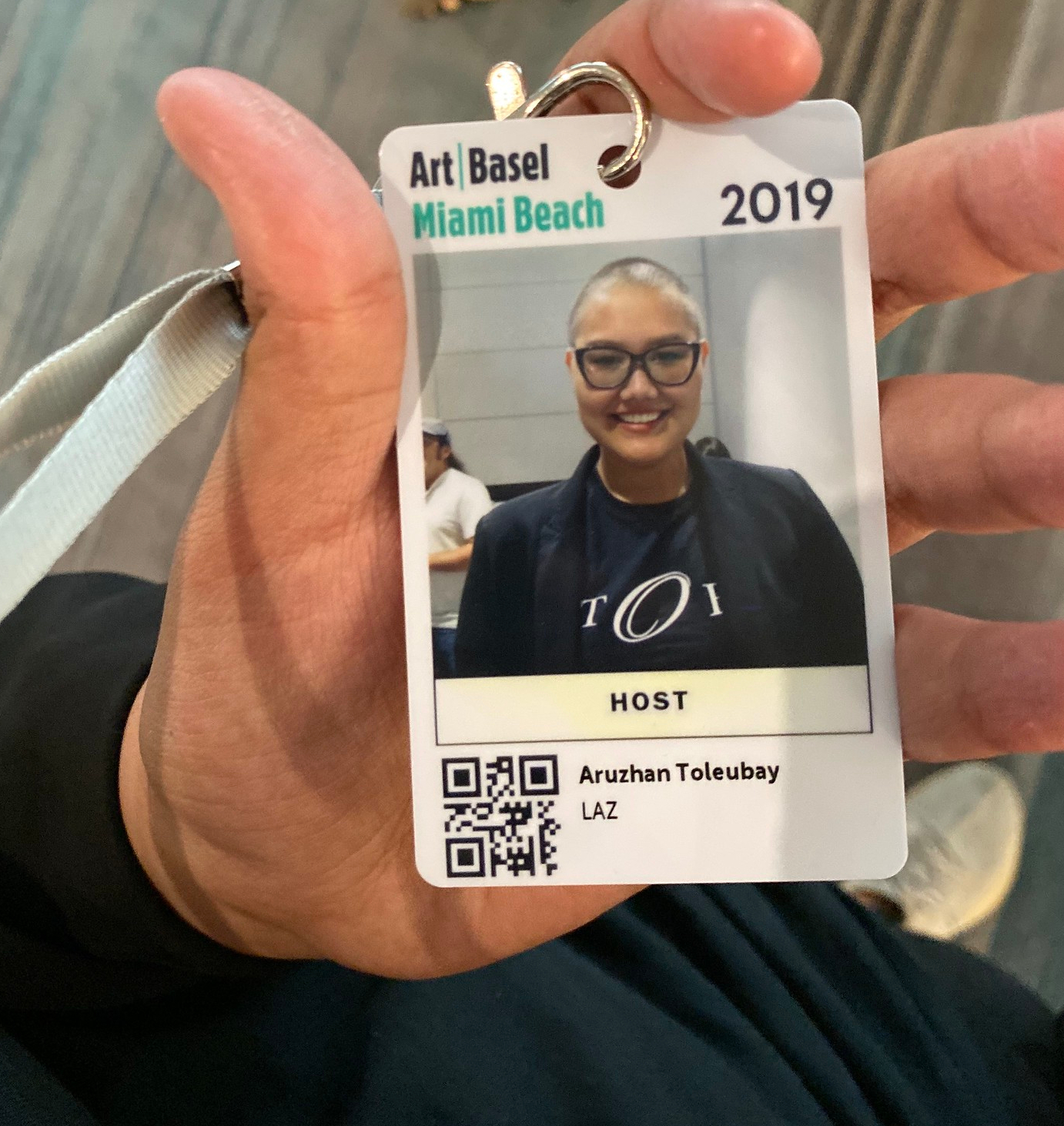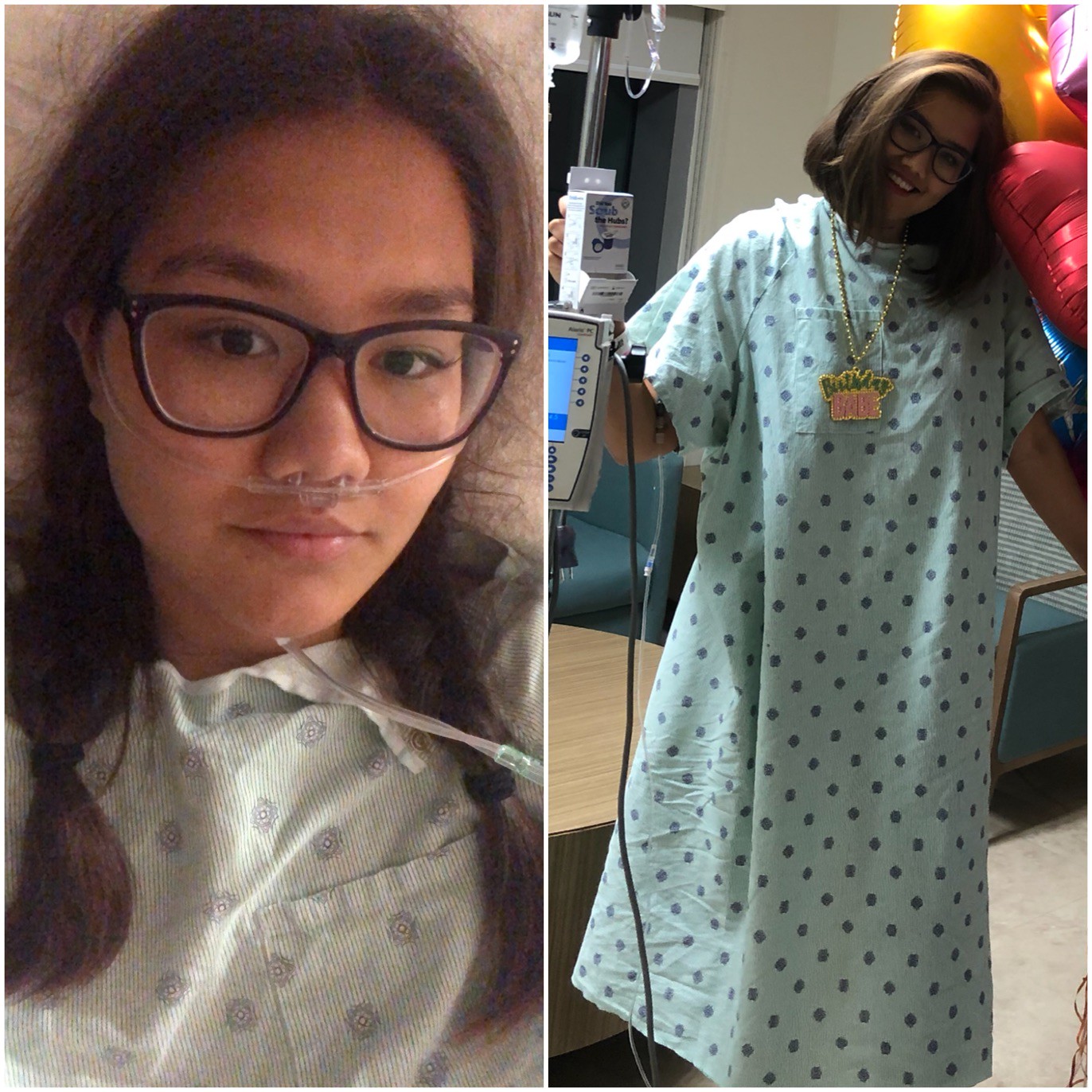 To ease her burden, the Chaplin School committed $8,000 a semester to Toleubay until she completes her degree and she is also receiving assistance through the Student Emergency Fund. David Grutman, who taught the popular and celebrity-filled The David Grutman Experience: The Class this semester, gave $5,000 to Toleubay, who took the class, and encouraged his half a million followers to donate to Toleubay's GoFundMe page. Overnight, her fund went from $9,625 to more than $25,000.
"Aruzhan is the type of person we look for in hospitality, very friendly, an excellent student and always involved," said Michael Cheng, interim dean of the Chaplin School.
According to Laura Castillo, director of the Office of Scholarships, there are many students like Toleubay who run into hardships as they try to complete their degrees.
"Sadly, we get weekly requests from students with the hardest of circumstances that can prevent them or make it harder for them to graduate," Castillo said. "At FIU, we are always looking for ways to support students like Aruzhan and help them complete their education through the Student Emergency Fund. It never ceases to amaze me how courageous and persistent these students are—determined to graduate and follow their dreams. That keeps us committed to doing everything we can to make it happen." 
Toleubay hopes that the media attention will bring in much-needed donations, which will help her get closer to her goal of earning her bachechor's degree in December 2020 and reach her goal of becoming an event planner for the Oscars. 
The FIU Student Emergency Fund provides limited emergency financial assistance to currently enrolled FIU students who are unable to meet immediate, essential expenses because of temporary hardship related to an unexpected situation – ranging from medical costs, transportation, housing, and safety related needs. You can make a difference and help your fellow Panthers by supporting the FIU Student Emergency Fund today.
FIU students, faculty and staff can access New York Times articles for free. Please click here for more information.
---
— Ivonne Amor contributed to this story