Alumnus reps FIU on ESPN's Dan LeBatard Show with Stugotz
Former student-athlete Billy Gil '12 is on the road to becoming a sports media celebrity.
October 1, 2019 at 10:50am
---
Billy Gil '12 works on the most popular sports radio show in the United States, the Dan LeBatard Show with Stugotz.
His face is on ESPN every weekday. In public, people stop and ask him for pictures. Fans even wear T-shirts bearing his name.
"It's weird. I'm just a producer on a radio show," Gil said.
Gil is a champion for FIU. He is a walking mannequin for Panther merchandise. Sometimes, he awkwardly derails segments to remind the audience that four-time Pro Bowler T.Y. Hilton went to FIU.
"People come up to me in different places, say what's up and throw in a 'paws up!'" Gil said.
To many, Gil is becoming a symbol for Miami as a whole. You can see it in his work.
During a broadcast last year, Gil invented a character that became an instant hit: "Pipo," an outspoken University of Miami fan who did not actually attend the university.

In the video below, Pipo challenges Dan LeBatard, host of the show and a UM alumnus, on his commitment to the Hurricanes.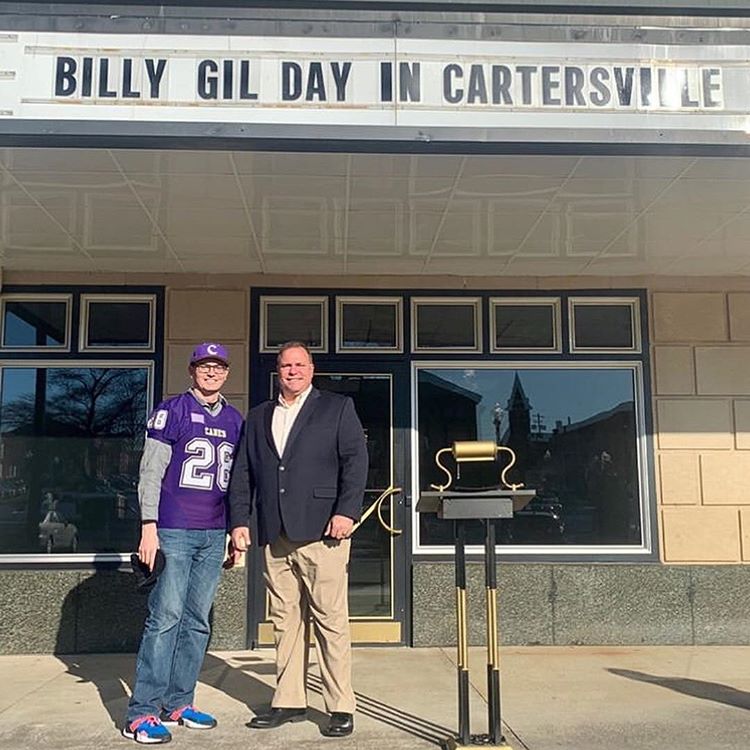 "Pipo is kind of a caricature of a lot of people. I was concerned. I know a lot of people who are like that, and I thought a lot of people would be bothered by it. But I found people who were most like him, liked it the most," Gil said.
While Pipo roots for a school that he didn't go to, Gil is all about supporting his alma mater.
Panther from the start
Gil was born and raised in Miami. He attended high school at Belen Jesuit, where he joined the track and field team as a pole-vaulter. 
"I wasn't great my freshman year because I was so small. I had to use the girls' pole, this neon-pink pole for people that weighed 100 pounds or less. It was kind of embarrassing," Gil said.
By his senior year, Gil had grown up. He had a top-10 performance at the Florida state championships. He was good enough to compete at the college level, and there was no question where he would go. Luis Gil, Billy's father, graduated from FIU when the university comprised only three buildings. His son grew up within 10 minutes of Modesto A. Maidique Campus.
Gil got into FIU and walked onto the track and field team in his sophomore year. He was a good teammate, remembers Ryan Heberling, an athlete on the same team and current head coach of FIU track and field.
"He was always good for a laugh. Very dry humor. The one thing that would always stick out is it felt like he sprained his ankle like every week. Billy was always a fun time," Heberling said.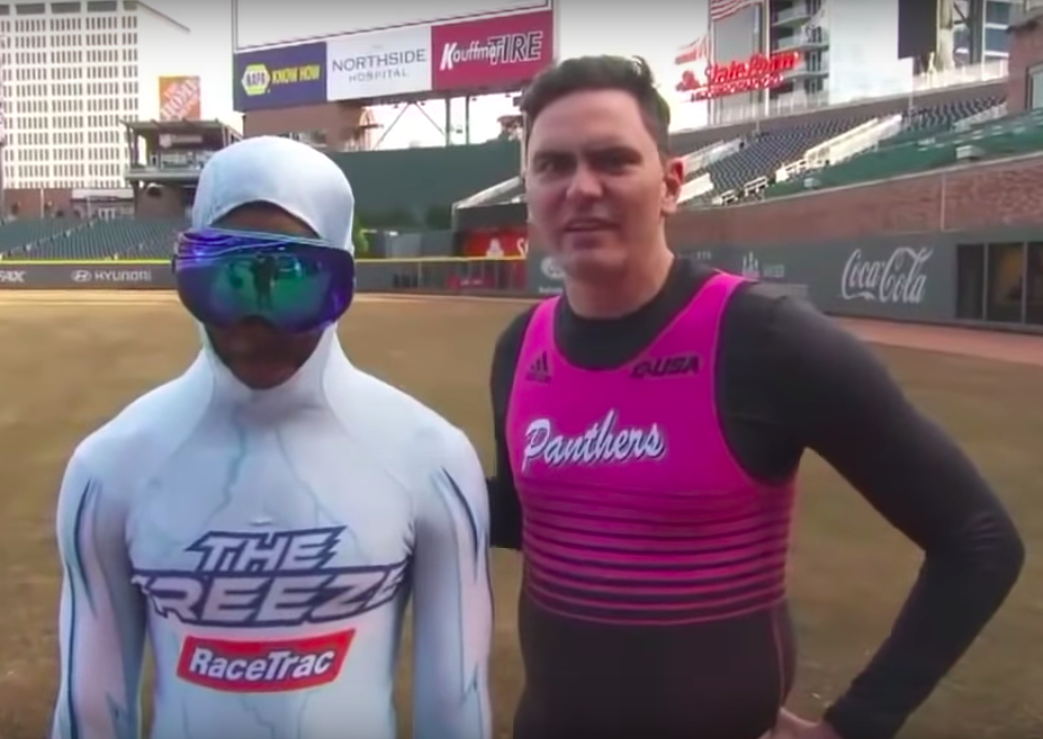 Gil competes at the 2007 Sun Belt Conference Outdoor Championships in Louisiana.
---
Entertaining came naturally to Gil, but choosing a career was a different matter. He didn't know what he wanted to do. Gil was a sports fan, and he was interested in journalism, but the idea of pursuing sports media was daunting.
"I didn't want to mix the two because I always viewed sports as an outlet. It was where I would go to get away from the regular stresses of daily life," Gil said. 
In the meantime, Gil searched for inspiration in his electives. He signed up for "Leisure in Your Life," but when the professor asked the class to bring in their favorite songs, Gil experienced more anxiety than leisure (LeBatard jokingly calls Gil "a neurotic person"). 
"I remember feeling pressure because it's like, 'What is my favorite song? Will I have to play a portion for the class?' So I stressed myself over something that was supposed to be an anti-stress class," Gil said.
Nevertheless, he pushed on. In another class, Introduction to Modern Dance, Gil began to find his groove. 
"The teacher would tell you, 'You're doing this right, you're doing this wrong.' A lot of the time it was, 'You can't do anything wrong because you're expressing yourself,'" Gil said.
Eventually, Gil faced the music regarding his career. Still hesitant to mix sports and journalism, he took an internship at a local news station. He did not like it at all.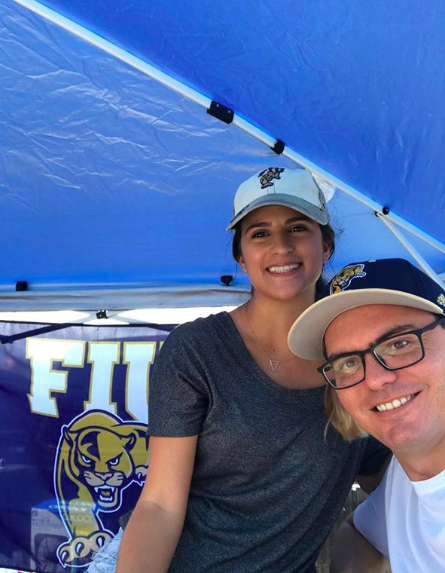 "I remember thinking, 'I can't do this. I can't make a profession out of something that I don't like just because I'm afraid of doing something that I like, and then not liking it anymore," Gil said.
"It was a strange way of thinking, but it was beneficial because I realized that I need to do something that I'm passionate about." 
So Gil pivoted and applied to 790 The Ticket, a local sports talk station. He landed an internship on LeBatard's show when it was just a local radio show, and continued on with the show as it gained popularity and became a national powerhouse.
Now, he is giving back to the university in his own way: by promoting FIU on the biggest stage sports radio can offer.
"[FIU football] is kind of like the underdog in this city. They're the ones that no one is paying attention to because you're paying attention to UM, and then you realize, 'Oh, FIU had a better season than UM,'" Gil said. "So I'm happy to talk about it. I'm happy to point it out. Even if sometimes I feel like if I'm screaming at windmills and no one is paying attention."