College of Medicine dean to receive honorary doctorate from university in Spain
February 15, 2019 at 12:00am
---
The University of Murcia in Spain is awarding Dr. Robert Sackstein, dean of the Herbert Wertheim College of Medicine and senior vice president for Health Affairs, an honorary doctorate degree. The award recognizes his pioneering work in the fields of cell therapy and glycoscience, a branch of science concerned with the role of sugars in biological systems.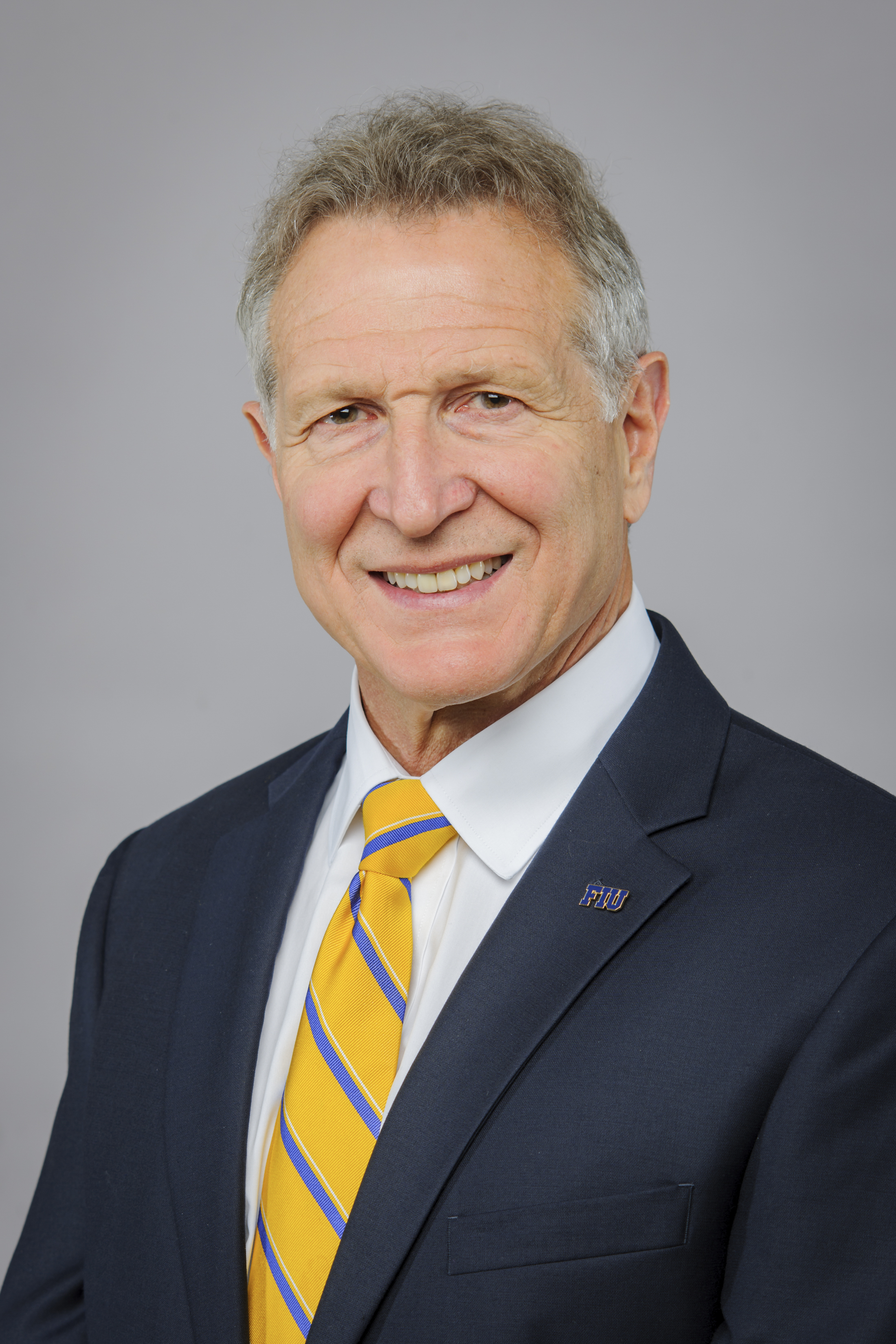 "I am extremely honored to receive this distinction from the University of Murcia. However, this recognition reflects decades of work by a team of dedicated physicians and scientists, and I thus share this tribute with many colleagues who have worked alongside me to improve outcomes for patients," said Sackstein. "In particular, I have been fortunate to work for many years with Dr. Jose Maria Moraleda and his team at the Hospital Universitario Virgen de la Arrixaca in a mutual mission to harness the enormous potential of cell-based therapy to offer cure for a variety of debilitating and life-threatening conditions."
Sackstein is a bone marrow transplant physician and an international expert in glycoscience whose work has yielded strategies to optimize cell-based therapeutics to regenerate damaged tissue and combat cancer.
Over the past two decades, he has collaborated with the University of Murcia in ground-breaking efforts in cell therapy, including the first clinical trial using a GPS system to force navigation of cells in the bloodstream to sites of tissue injury or inflammation. Sackstein patented the technique during his tenure as professor at Harvard Medical School. In one application that is currently in clinical trials, this approach is being used to reverse osteoporosis using mesenchymal stem cells (MSCs), the precursors of bone-forming cells called osteoblasts. The first patient to receive the novel treatment, a woman who had suffered intense, daily pain from osteoporosis for years, reported no pain just a week later and has now returned to a normal lifestyle.
"Cell migration within the bloodstream is controlled by sugar structures that function as molecular brakes in forcing a cell to slow down and land on the surface of blood vessels at sites of tissue damage, and then enter the target tissue. Using techniques developed in my lab, we can custom-modify these cell surface sugar structures, in effect exerting a GPS effect so that the cells get navigational instruction on where to go.
"In the case of osteoporosis, a degenerative disease that causes bone loss, we target the reparative MSCs to enter the bone marrow. Once those stem cells get there, they transform into cells that generate new bone," explained Sackstein.
Sackstein believes his patented technology could be applied to many diseases, such as multiple sclerosis, inflammatory bowel disease, arthritis, diabetes and various cancers, and he will be continuing his glycoscience research at FIU. He envisions developing a world-leading cell-based therapeutics program at FIU and taking it to community partners for validation through clinical trials.
"Cell therapy holds immense promise for cure of a wide range of previously incurable conditions, and FIU is now well-positioned to be at the forefront of this exciting  next horizon in medical care," he said.
The award ceremony will be held on Feb. 26 in Murcia.