Engineering camp ignites spark for STEM among Hispanic students
October 4, 2019 at 9:00am
---
"Work hard, never give up and respect others" is the motto used by ENLACE students.
ENLACE, which stands for Engaging Latino Communities in Education, is a six-week summer camp held at FIU's College of Engineering & Computing. The program, supported by The Children's Trust, gives fifth-grade to eighth-grade students a safe space to explore what they want to be when they grow up, while nurturing in them a love of STEM.
"This is my third year supervising the summer camp students, and building relationships with them is what I find the most rewarding," said Daniela Ochoa, one of ENLACE's program assistants. "I genuinely enjoy spending time with them."
This year, Ochoa bonded with students Angela Guerra, Isabella Martinez and Elizabeth Conte, which came to see Ochoa as family.
As a result of participating in ENLACE, Guerra, Martinez and Conte say they now know what careers they want to pursue and the colleges they want to attend. Martinez is thinking about being a nurse practitioner and wants to attend Johns Hopkins University. Conte wants to pursue theater and is thinking about attending FIU or UCF in the future. Guerra, after taking ENLACE's robotics class, hopes to become a mechanical engineer and attend either M.I.T. or FIU.
"This class helped me for my future because I want to build robots," said Guerra, who learned and applied coding as part of the robotics curriculum.
Another camp class helped with problem-solving by having students work in teams and use technology creatively to find solutions to challenges. The teams then presented their findings either via recording or by acting out a commercial.
"This year, my group created a jacket that can store whatever you desire so that women do not have to carry a purse around," said Martinez, who has attended ENLACE for the past two years. "Last year, we developed shoes for autistic children."
Ochoa works at Hialeah Gardens Elementary as a teacher for autistic children. She mentioned to Martinez's group that her students tend to step on their toes a lot, which then led her group to come up with the idea of placing corks underneath their shoes to help them avoid stepping on themselves. "I really appreciated Isabella's project from last year," Ochoa said.
Guerra's team created a motion sensor to exterminate bugs, and Conte's group developed a jacket with a pool floaty in its hood that can inflate and deflate. "This can be used by...someone who is going on an airplane where it is uncomfortable to sleep because there is no support for your neck," Conte said.
Through ENLACE, the girls don't only learn about technology and engineering, they also develop emotional intelligence. One of the classes focuses on social skills and emotions, and students learn about kindness as they reflect on a daily inspirational quote. Francisco Fins, ENLACE's administrative director, sends the parents the same quotes as well to reflect on with their children.
"I feel as if I am changing the world by impacting children in a positive way," Fins said.
When Fins first started the camp, he only had one class of students, but FIU had a vision to grow the summer program to provide the college experience to a variety of children from different areas. At the time, most camps tended to specialize in one area. In two decades, ENLACE has expanded to teaching critical thinking skills, emotional intelligence, leadership, technology and college prep.
"I want these young students to acquire the skills any person needs to succeed in life, like character development, personal and social skills and emotional intelligence," Fins added.
ENLACE was first launched in 1999 with a five-year grant from the W.K. Kellogg Foundation. In 2005, ENLACE partnered with The Children's Trust.
"Making sure that all children in Miami-Dade County have access to valuable after-school and summer programs are among The Children's Trust's highest priorities and partnering with stakeholders like FIU and its ENLACE Program ensures that we support Latino communities in those areas of need," said James R. Haj, president and CEO of The Children's Trust.
Guerra, Martinez and Conte were delighted to have had this learning experience during the summer and they felt as if their summer was spent productively by learning new skill sets, making new friends and discovering what they want to be in the future, all while having fun.
Parents also enjoyed the ENLACE summer camp.
"Thanks a lot for this amazing summer camp! For sure, this is a great experience for our kids. As Francisco commented in the first meeting, this is a unique experience in Miami-Dade for kids at this age, and it really is true," said Valeria Fachetti, a parent of one of the students who attended the summer program.
"The most rewarding part has to be the relationships created," Fins said. "I love inspiring kids and being with them is a reward in itself."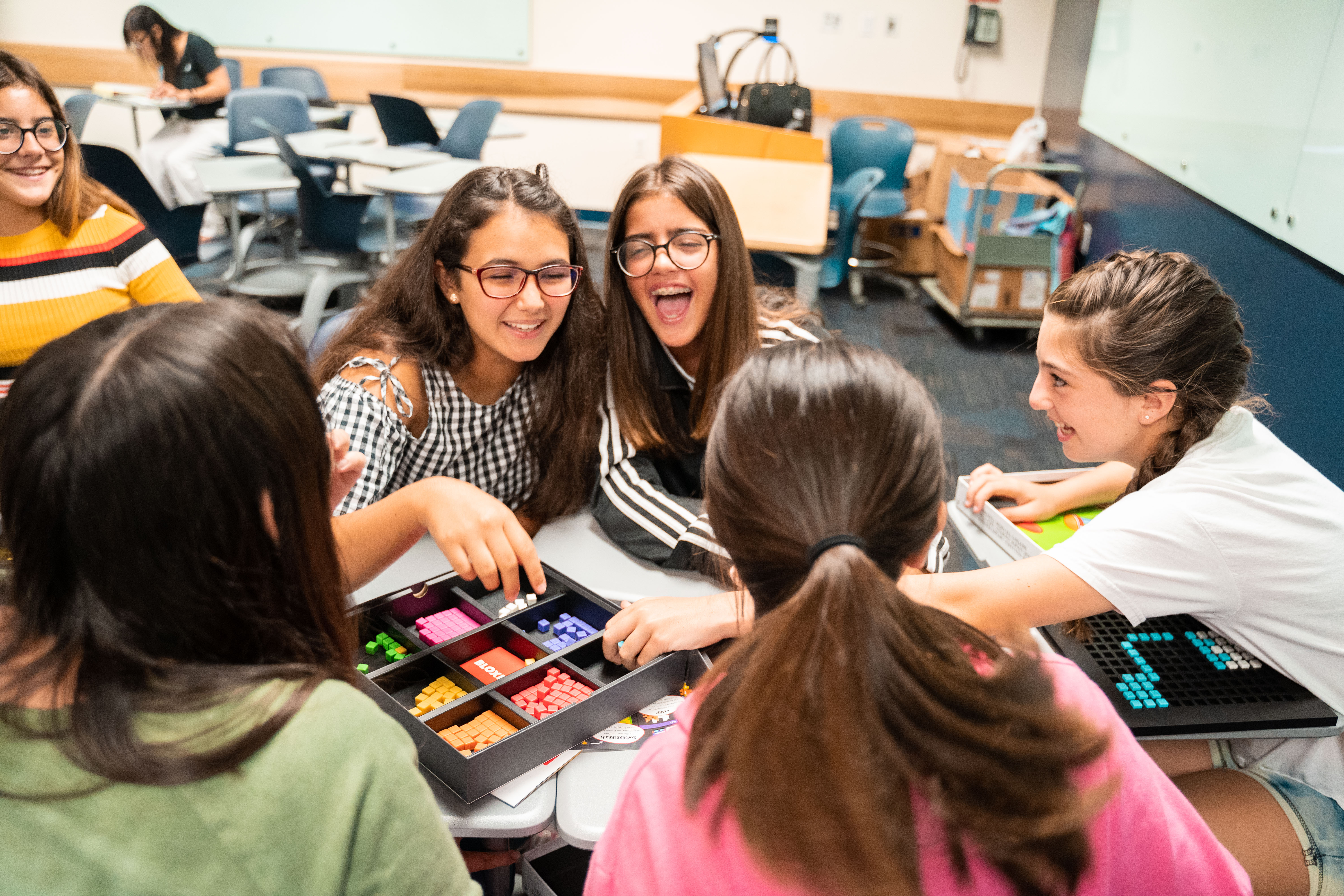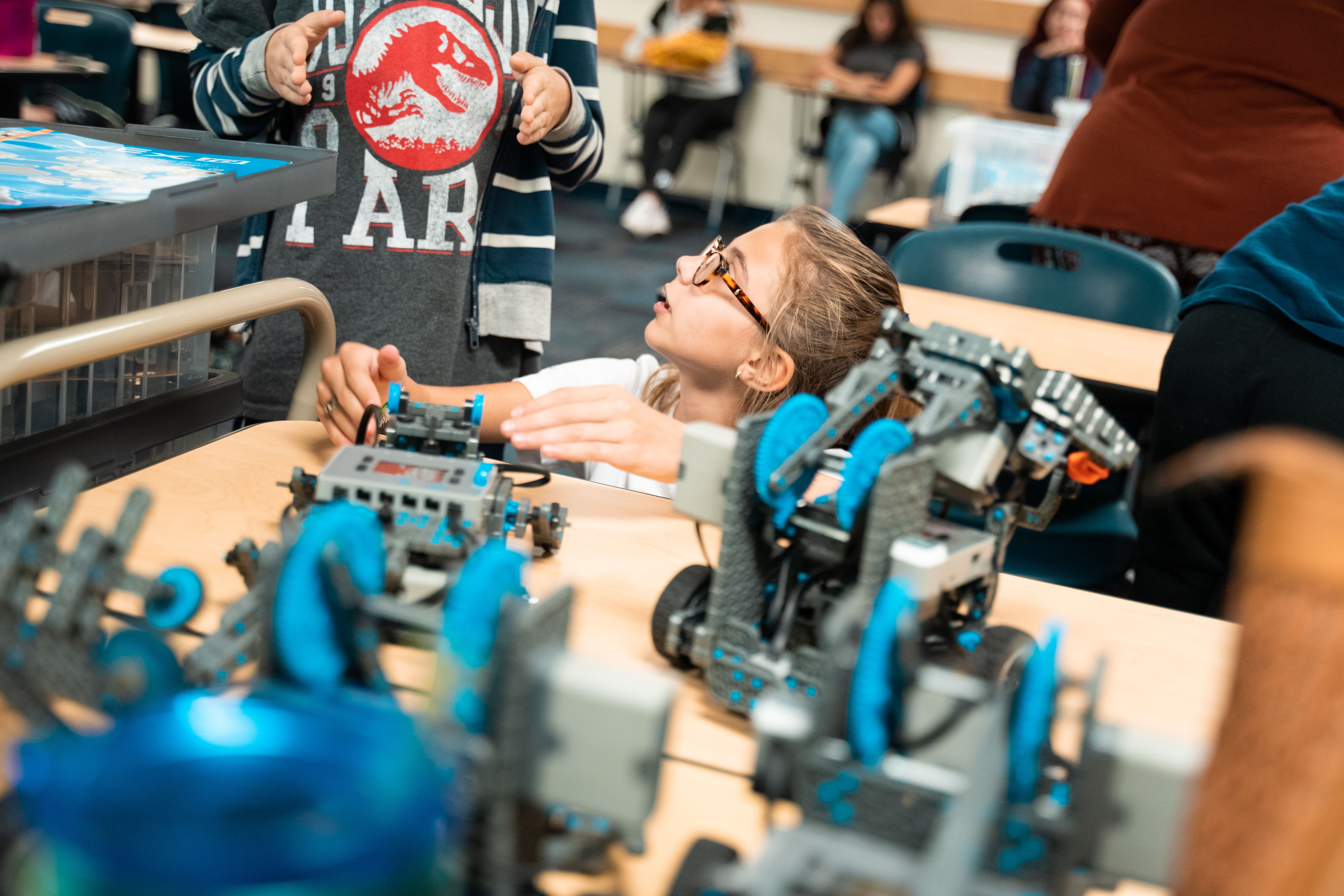 ENLACE Summer camp student, Angela Guerra, working on building a robot in ENLACE's robotics class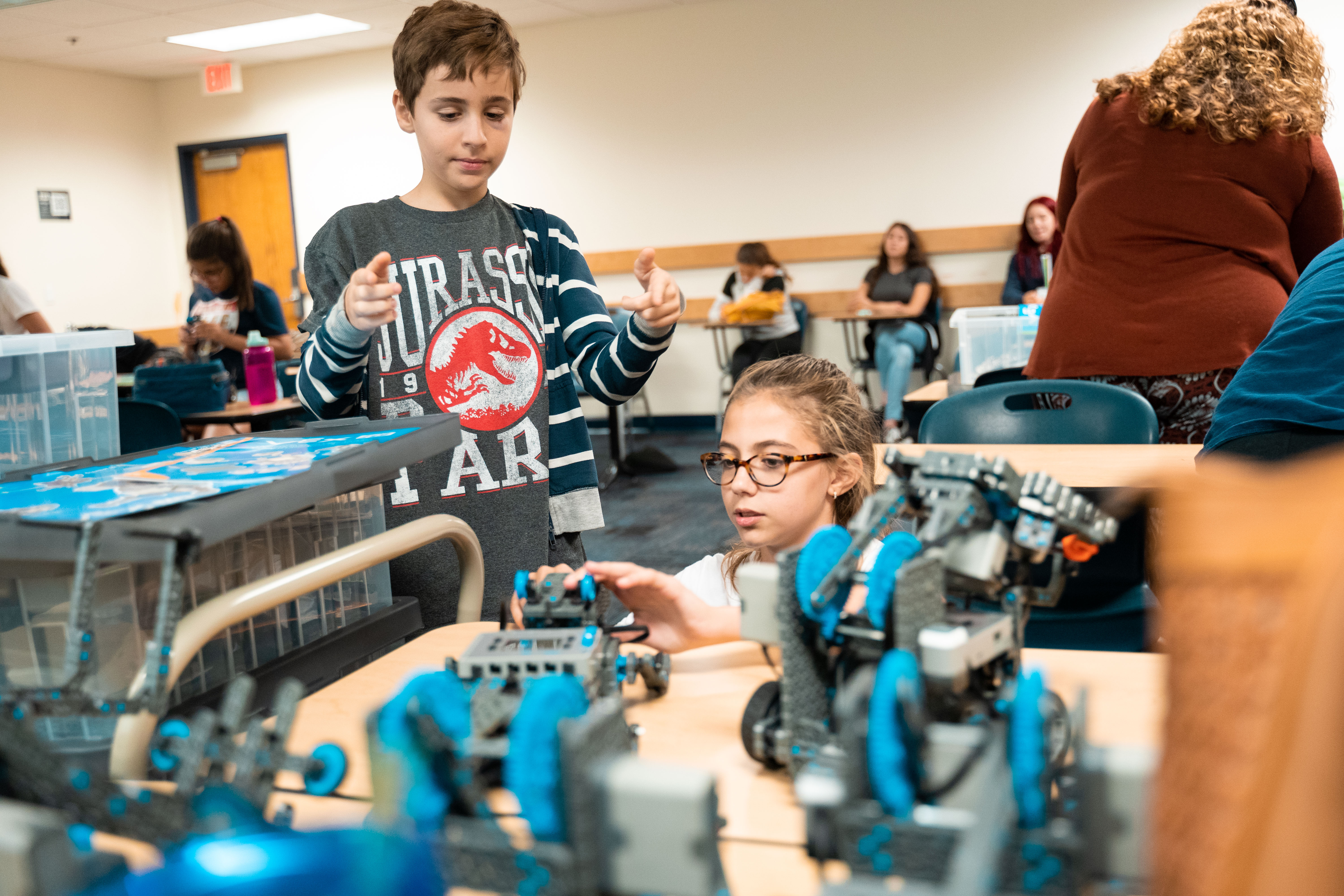 Guerra working with other ENLACE summer camp students in their robotics class
ENLACE students working in a group to help each other finish their task while building teamwork skills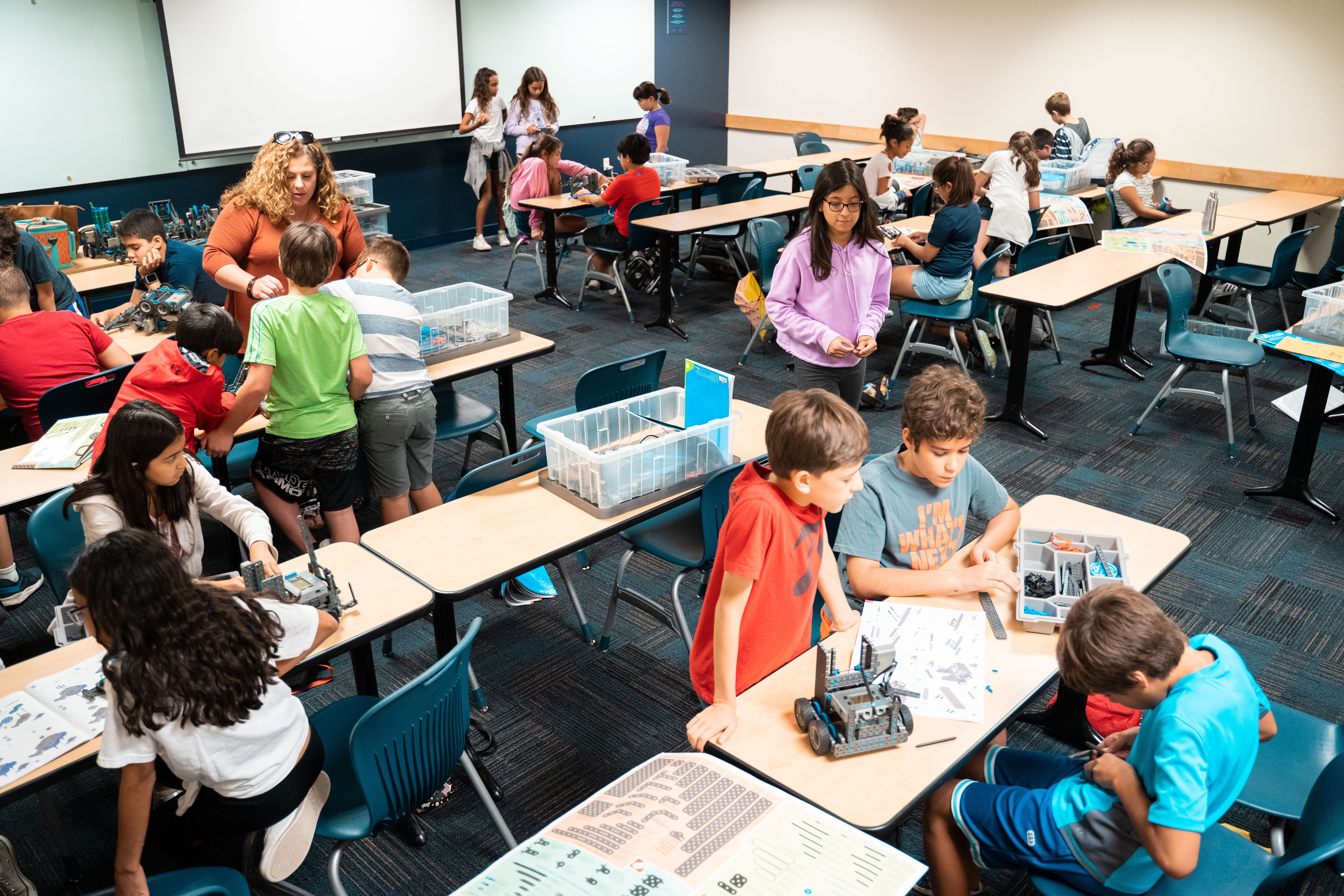 ENLACE's summer camp classroom filled with their students working on their robots in robotics class