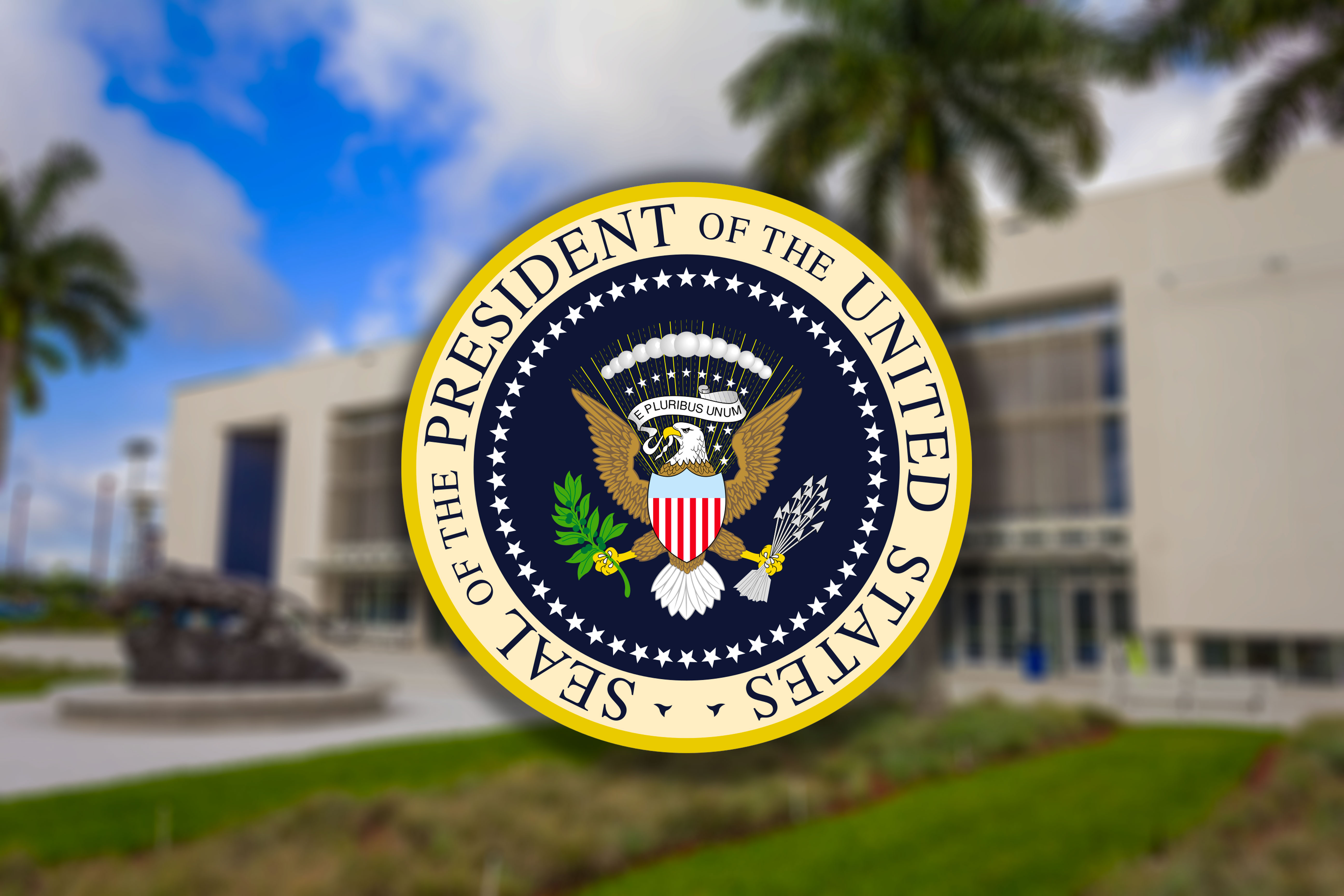 Frequently Asked Questions:  2019 President Trump Visit
1. Will President Trump visit FIU?
Yes.
2. When will President Trump be at FIU?
President Trump will be at FIU's MMC on Monday, Feb. 18, at 4 p.m.
3. What will President Trump be doing while at FIU?
President Trump will speak about the ongoing turmoil in Venezuela and reaffirm his support for Interim President Juan Guaido.
4. Will the FIU community or general public be able to attend the presidential visit?
This is an invitation-only event coordinated by the White House.
5. What if I have an invitation to the event?
Any member of the university community who is invited should check with his or her supervisor and adhere to university policy regarding taking time off.
6. Will the event be televised?
Yes. The White House will live stream it at https://www.whitehouse.gov/live/
7. Will President Trump tour the university?
No.
8. How will President Trump's visit to FIU affect classes and student activities at MMC?
The event will be held at the FIU Ocean Bank Convocation Center. Those members of the university impacted by any changes will be contacted.
9. How will traffic and parking be affected? Will parking garages close?
There will be increased activity and road/parking closures on the west side of campus starting on Sunday, February 17. The Panther Garage will be dedicated to event guests. If you are not attending the event, please avoid the area. Questions on traffic and parking can be directed to the Department of Traffic and Transportation at 305-348-3615.
10. What if I want to express my opinion?
FIU welcomes the free expression of opinions. Please consult the Expressive Activities and Free Speech regulation. Questions should be directed to the Office of the Dean of Students at 305-348-2797.