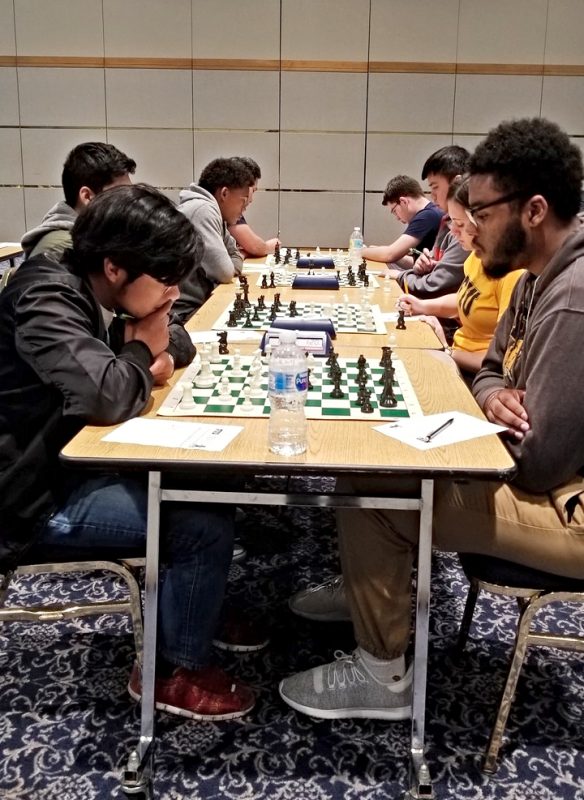 Checkmate!
FIU's Chess Team is the reigning champion of the fifth-annual Florida Collegiate Chess Team Tournament for the second year in a row.
FIU was represented by four teams, one of which included a student from UF. FIU played against FIT, UF and a composite group of MDC and UCF students. The winning FIU team won with a perfect score of 5/5 points.
The tournament took place March 23 and 24 at the GC ballrooms.
The team is part of a club, which has around 70 members and is open to FIU students, alumni, faculty and members outside the university community.
"They're an amazing team. I'm really impressed by how hard they've worked to master their skills," says the club's advisor, Iqbal Akhtar, professor in the Department of Religious Studies and Department of Politics and International Relations.
"They're incredibly dedicated. They represent the best that FIU has to offer in our students and community."
Juan Marquez, the club's treasurer and a member of the winning team, says the event was an opportunity to promote chess, as an important sport and community within the university and South Florida.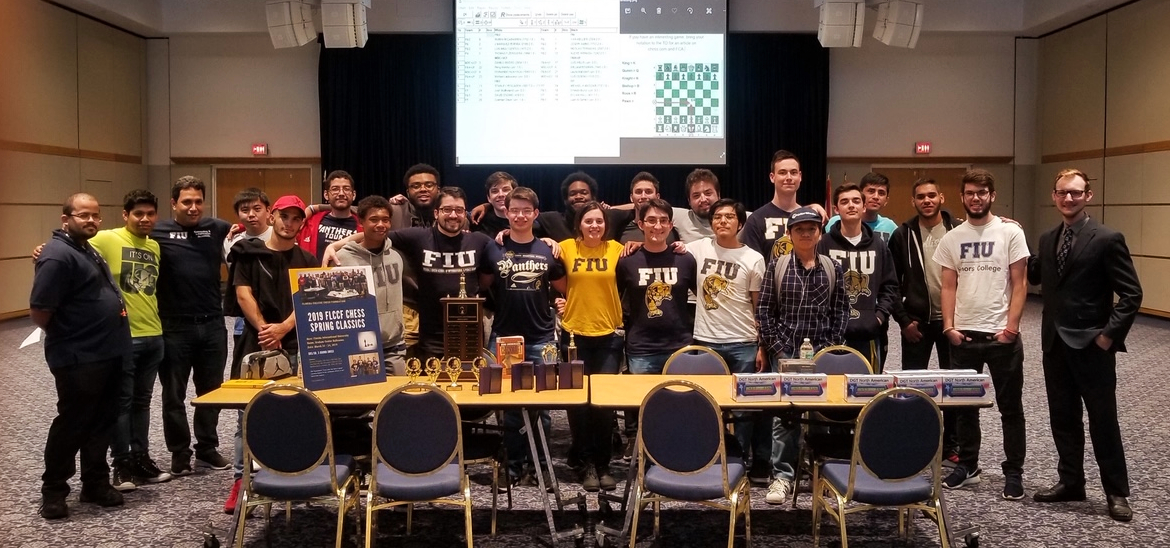 The computer engineering student says chess is unique in that it is both an art and a science, requiring him to be analytical and creative, exercising both the left and right sides of the brain.
"It's also taught me a lot about life," adds Marquez, who says improvisation, strategy and patience are the most valuable things chess has taught his since he began playing it as a child.
Marquez, Akhtar and the team are proud of their latest victory and are hopeful for their future as the club continues to grow and establish a stronger presence on campus.
"It's a remarkable game that has been played for centuries," says Akhtar. "To see that tradition continue to grow here in Miami is amazing."
Their next step is to compete in the 2019 Pan American Intercollegiate Chess Team Tournament in Charlotte, North Carolina, on Dec. 27-30, where they will proudly represent FIU again.
For information on how to join the FIU Chess Club, contact Iqbal Akhtar at iakhtar@fiu.edu.