Chaplin School of Hospitality & Tourism Management ranked among top schools in the world
---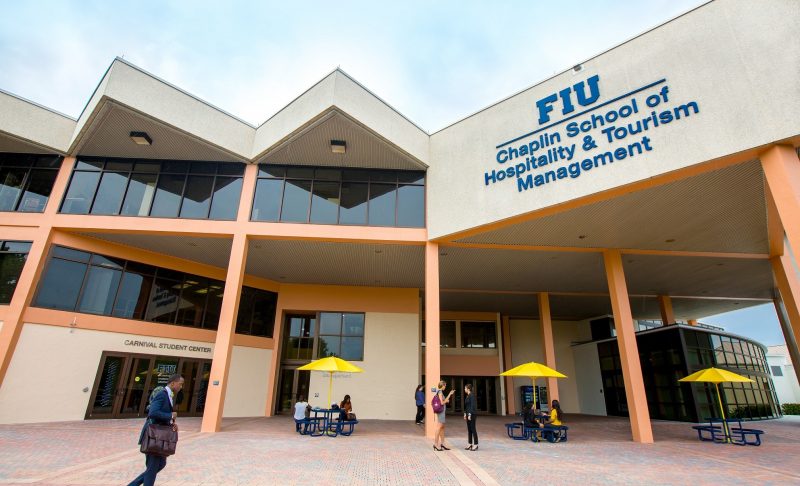 The Chaplin School of Hospitality & Tourism Management has been ranked as one of the top 50 hospitality management schools in the world by the 2019 QS World University Rankings.
The report places the Chaplin School among the top 12 programs in public universities in the U.S. and number 39 in the world, as ranked by employers.
The 2019 QS World University Rankings encompasses more than 1,000 universities globally. One of its missions is to help prospective college students make an informed decision when selecting a university.
"It's not a coincidence that the Chaplin School is getting all this attention from university ranking organizations. We work hard to ensure our students receive the very best education by constantly adapting and improving our curricula, student industry access and experiential learning opportunities," said Michael Cheng, interim dean of the Chaplin School. "The program is unique in many ways. Our students help organize and run the Food Network & Cooking Channel South Beach Wine & Food Festival, one of the premier food and wine festivals in the world, and we have fantastic faculty who are leaders in the industry and employ the latest educational learning technology."
Since its founding in 1972, the Chaplin School has been distinguished as a top school for its faculty, successful alumni, location and for establishing the first U.S.–based hospitality program in Tianjin, China, among other attributes. Recently, the School has captured the attention of numerous ranking sites that have classified it as No. 1 in several categories, including:
Best Online Hospitality Program (2016, 2017 and 2018) — bestcolleges.com
Best Hospitality Management School in the Southeast Region — collegefactual.com
Best in China — nseac.com
Best Value — affordablecollegesonline.org