FIU powerlifter Crystal Alfaro steps onto a platform overlooking 1,300 athletes in a gym in Columbus, Ohio. It's her turn to compete at the 2019 USA Powerlifting Collegiate National Championships.
Alfaro is a veteran. She chomps down on her mouth guard and ignores the chattering audience. A volunteer loads weighted plates onto a metal bar, the amount of weight chosen by FIU head coach Bill Hennessey. A judge signals for her to begin.
Then Alfaro does something unusual: she doesn't look at the weight on the bar. Instead, she immediately lifts the weight onto her trapezius muscles, bends her hips below her knees and launches herself back up, completing a squat.
Before the lift, Hennessey told the volunteer to load more weight onto the bar than Alfaro had ever lifted before. She trusted him to pick an ambitious number so she could purposely ignore it and focus all of her energy on the lift. Alfaro set a personal record.
"On competition day, I'll tell coach—'Don't tell me what the weight is. Just believe in me. You know how much I train,'" Alfaro said.
FIU powerlifting, a club sport with no athletic scholarships, is dominating the state of Florida and making noise at the national level. The Panthers have won four consecutive state titles and the women's side of the team placed seventh at the 2019 USA Powerlifting Collegiate National Championships.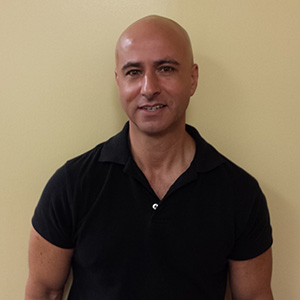 "To be honest, when we walk into a meet, I feel like we've already won. The other teams are there and they might number 12 to 15 athletes between men's and women's, and then we come in with a full staff and 33 athletes and our black FIU powerlifting shirts. It's a bit like the Oakland Raiders of old, barging through the door," Hennessey said.
FIU has swaggered onto the national scene in a short period of time. Six years ago, the club didn't exist yet. Eleven years ago, Hennessey, who also coaches for the United States' national powerlifting teams, wasn't even a powerlifter.
In a cycling accident in 2009, Hennessey suffered a severe injury that devastated the left side of his body. He tore a ligament in his knee, separated a shoulder, broke an ankle and fractured a kneecap. A surgeon told him he would walk with a limp for the rest of his life.
"I probably would've died if I hadn't worn a helmet," Hennessey said.
During his rehab, Hennessey thought powerlifting could be a stimulating way to regain his strength. He began to practice the motions of the sport's three main lifts (squats, deadlifts and bench presses).
Within a year he had fully recovered from his injuries and added weights to the motions. In another five years, he became a competitive powerlifter at the national level.
In 2014, Hennessey won USA Powerlifting's national push-pull competition. Afterward, he retired from competing to make time for coaching and established the team at FIU, where he's been an applied linguistics professor since 1990.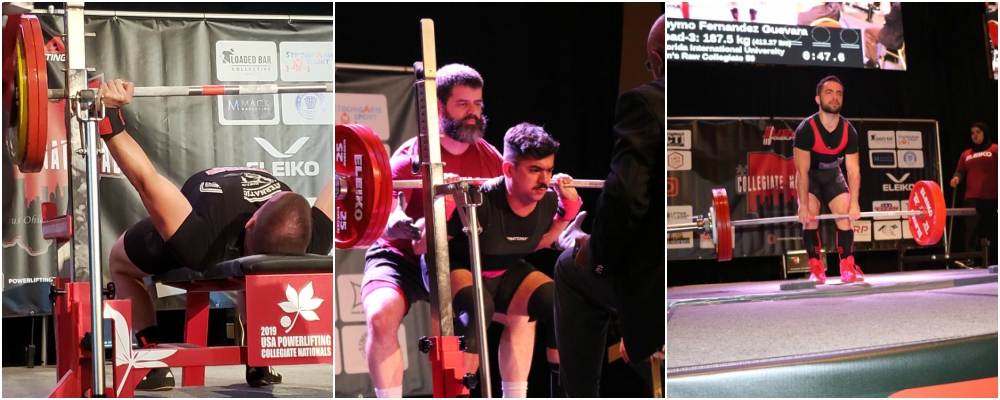 Over the years, the students have found their way onto the team in a variety of ways. Some of them go to tryouts and some are discovered at Strongest Panther, an annual weightlifting competition at the  Wellness & Recreation Center that doubles as an event to scout for talent.
"I've had people tell me, 'I've never competed in a sport before, I just like to go to the gym and I feel like I've found a home,'" Hennessey said. "I like that a lot."
Some students, like junior Franchesca Frederick, approached Hennessey directly. Frederick competed by herself at last year's national championships, where she set a collegiate record in the bench press. She decided to enroll at FIU the next year and asked Hennessey if she could join the team.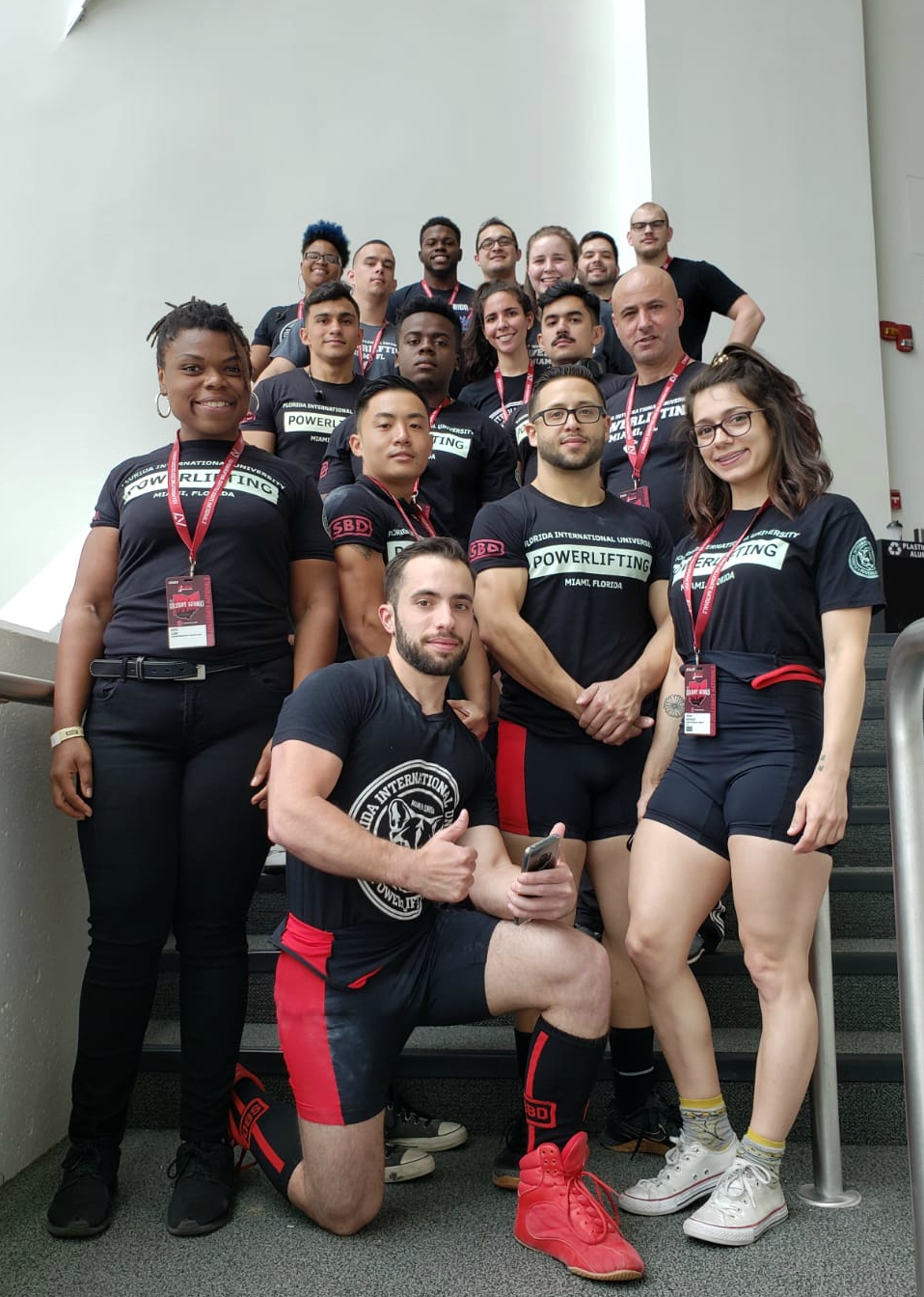 "Powerlifting has made my college experience less lonely because now I have a team I can talk to and say, 'Hey, did you do this class with this person?' It's pushed me to be a better powerlifter, which in turn makes me feel good and helps me with my school work, because when I feel good, I'm going to do everything else good," Frederick said.
Powerlifters compete individually—points from each athlete's performance are totaled toward the team's score—but FIU's group operates as a unit. They fundraise together, travel together, go bowling, host team dinners and of course, work out at the Rec Center.
"We chat about the training, and we help each other out a lot. If someone is lifting, we'll be looking at them, seeing if there's anything they can improve, cheer them on and scream at them," said club president Guillermo Casal with a laugh.
Those are screams of encouragement. At FIU powerlifting, self-improvement is a team endeavor. So far, it's an attitude that's winning championships.