Frost Art Museum debuts two exhibitions spotlighting local artists
---
If you're looking for something to do this summer, look no further than the  Patricia & Phillip Frost Art Museum.
The museum is kicking off the season with two very different but equally captivating exhibitions: The eye-catching  CUT: Abstraction in the United States from the 1970s-Present and intimate  Spheres of Meaning: An Exhibitions of Artists' Books.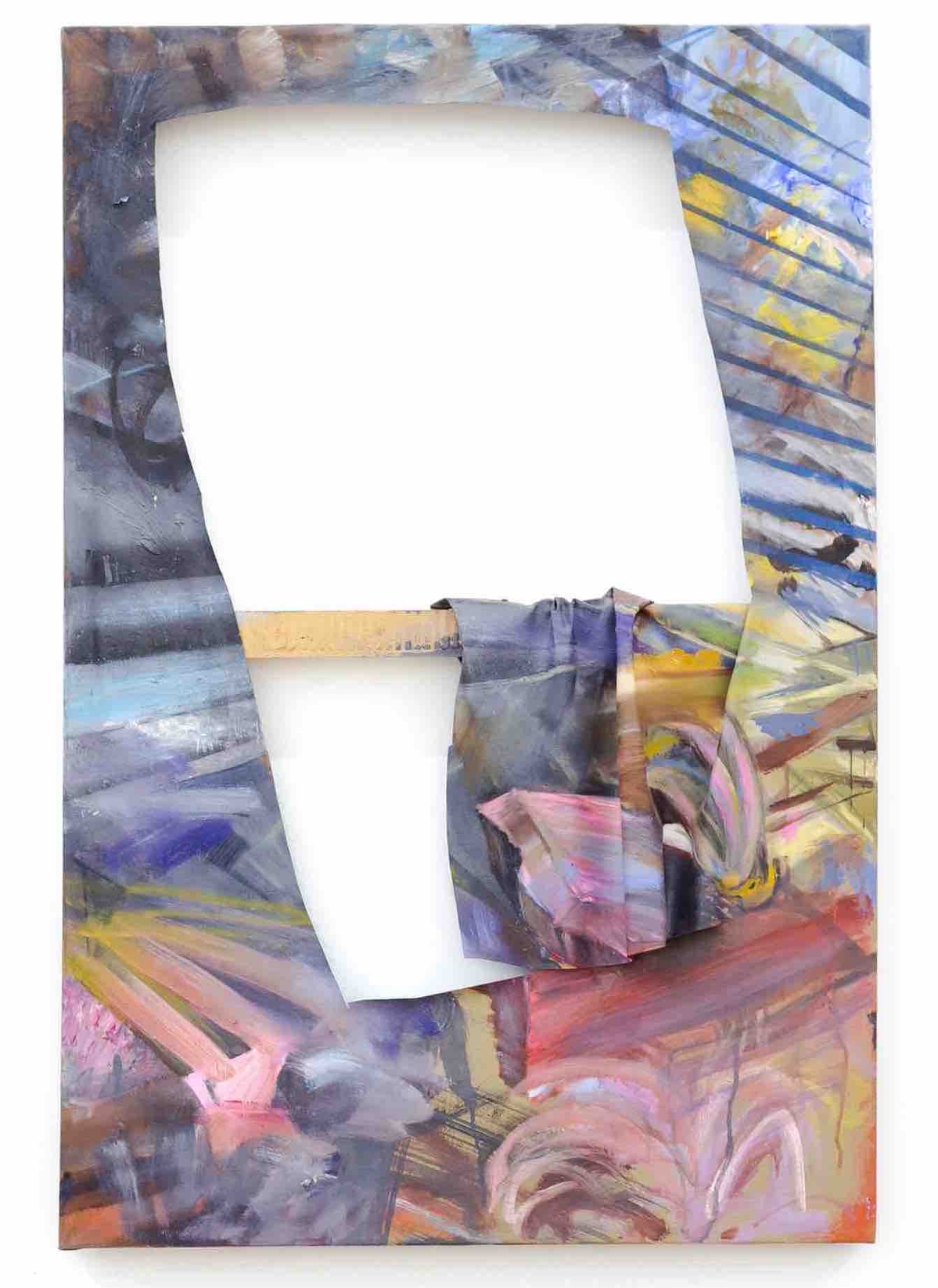 Both offer a chance for reflection, with  CUT exploring how paint and canvases can be manipulated to deconstruct what we traditionally view as an abstract painting, and  Spheres of Meaning inviting visitors into the minds of artists through their personal artists' books — or art pieces presented through the medium of a book.
Many of the works featured in  CUT are made up of slashed canvases or paint that's been cut and layered atop the canvas.
CUT "reframes the traditional American idea of abstraction," says Jordana Pomeroy, the museum's director.
"So often, the vision of abstraction is told through the work of white male artists," adds Amy Galpin, the museum's chief curator, who says she wanted to showcase how modern artists of color interpret abstraction. "For me, it was really important to create a show of abstraction that was really inclusive and that really challenged what it means to be an American artist from the global vantage point of Miami."
One of the most remarkable pieces in the exhibition is E-Stamp IV by artist Jack Whitten. The 2007 painting is one of many examples of how paint can be reimagined as a material. From a distance, the work itself looks like an enormous tile, but on a closer look, one can see the mosaic is made up of thick dried squares of bright paint.
Loriel Beltran, one of the Miami-based artists featured in the exhibition, says Whitten directly inspired one of his works featured in  CUT, titled "Classical Weight."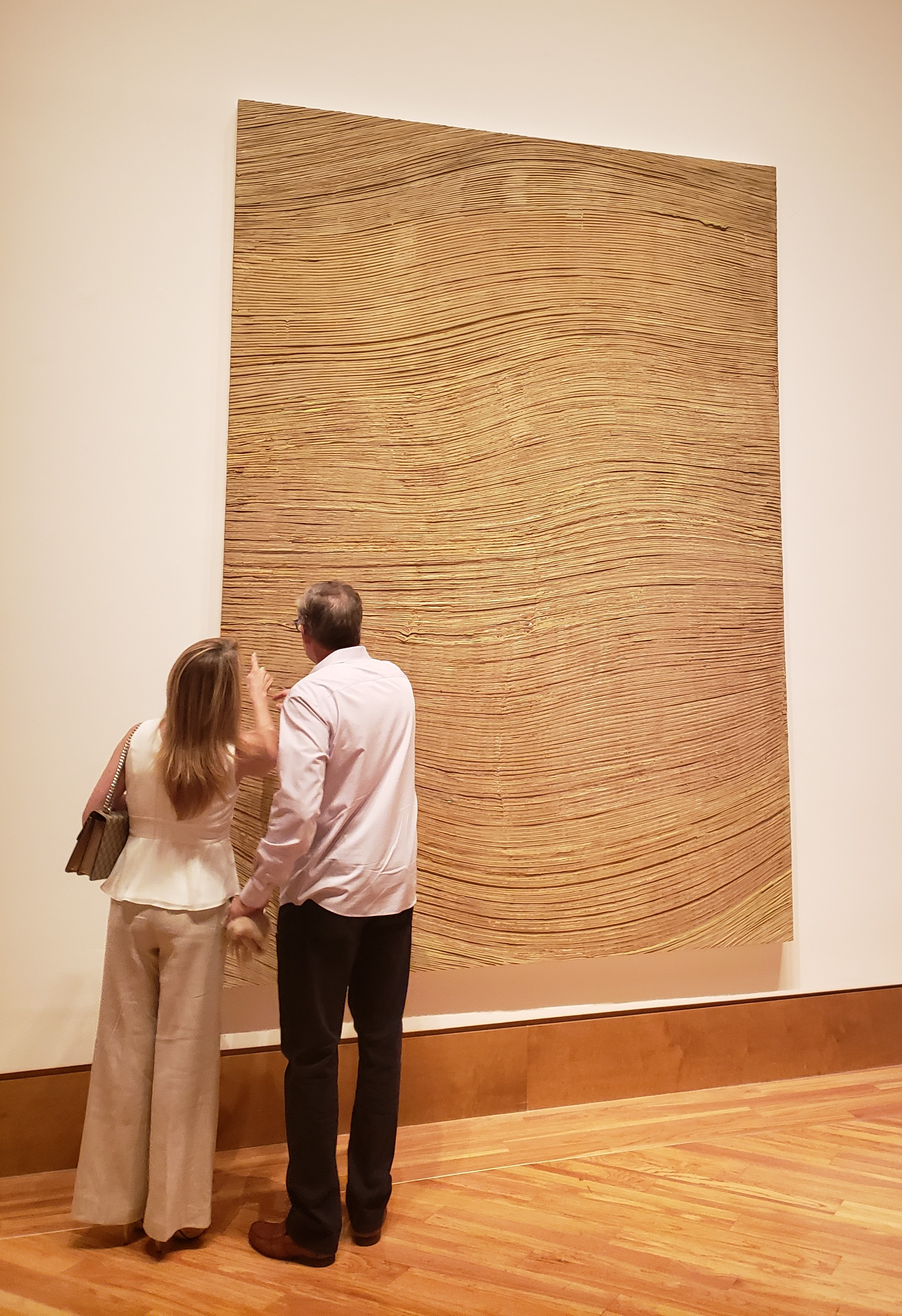 "I love to see my work beside that of someone I've been admiring and referencing," he says.
His "painting" is made up of undulated cut layers of dried paint and took 12 years to complete.
For the piece, Beltran, a Venezuelan native, made molds for the paint, pouring out a color at a time, letting it dry and repeating the process for nearly two years.
He then cut each block of paint into strips with a custom-made machine and glued each layer to a wooden panel.
"I cut hundred of strips of paint and just that part of the process took about a year and a half," says Beltran. "It required lots of patience."
Because of its intricate layers of paint and physical details, Beltran says a photograph alone does not capture its craftsmanship.
"If you don't see it in front of you, you haven't really seen it."
Spheres of Meaning too must be experienced in the moment, with many books open for visitors to touch and explore. These are handmade and hand-sewn, everything made meticulously from scratch.
"It gives you an insight into how artists think — they don't have borders and boundaries," says Pomeroy.
"It makes you think about how to define the limits of a book. The different ways in which artists interpret a book is astounding."
Many of the pieces featured were made specifically for the exhibition, including "Fourth Estate" by local artist Donna Ruff, which was created in response to the death of print newspapers.
The accordion-style book is made of stories from The Financial Times, which she soaked in water and then played with the ink left on the pages.
"My work is often about subverting a textual message and in this case, the text is pretty much obliterated, although you can see bits of it if you look closely," says Ruff, who began making artists' book through her family, who has years of ties to books and bookbinding.
"Rather than view my book works as destructive, I think of what I do as creating a new life for them," she adds, saying that "all printed matter has been on a slow path to obsolescence"— and her work is made directly in response to that.
Ruff, who grew up in Miami, says being featured in the exhibition is an honor.
"It's a great opportunity for me to be part of that [The Frost's] story and makes me feel welcome where I live and work."
Through both of these exhibitions, Pomeroy says the museum is highlighting the rich artistic culture in Miami.
"Miami's becoming a global city, and our museum helps promote our finest artists locally and nationally," Pomeroy adds.
"These are artists whose studios our students and faculty can visit. Those visitors who typically fly out of town for their art fix might find it here in their own backyard."
CUT and Spheres of Meaning will remain on view at the Patricia & Phillip Frost Art Museum until August 25.