#FutureIsUs: My fitness fundraiser for Jackson Rehabilitation Hospital
January 3, 2019 at 11:03am
---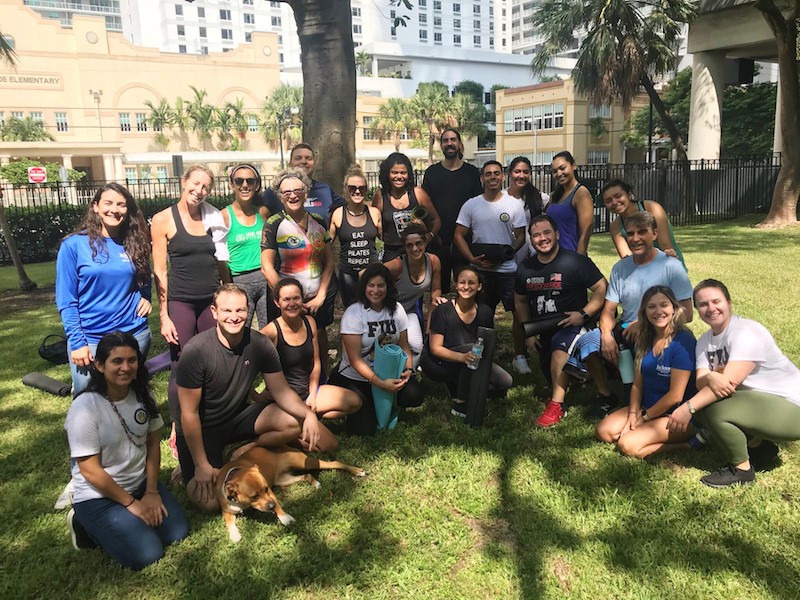 Names: Bianca Falcon and Ashley Herrera
Hometown:   
Bianca Falcon: Miami, Florida
Ashley  Herrera: Franklin Furnace, Ohio
What is your major?   
Herrera: We are both Recreation Therapy majors.
What organization have your partnered with to impact our community?
We partnered with Jackson Rehabilitation Hospital during our internships in Neuro Trauma (Falcon) and the Spinal Cord Injury unit. (Herrera)
What did you do within that organization? Who did you help?
Herrera: During our internship with the Therapeutic Recreation Department at Jackson Rehabilitation Hospital, we organized Sweat for a Cause, an exercise benefit class that raised money for the department. We partnered with Redbike Studios Miami and Club Pilates in Brickell to host a fun fitness event. The event consisted of a 30-minute cycling class, followed by a 30-minute mat Pilates class. We held a raffle with prizes from local companies, including 8 classes at Club Pilates, a cycle party brew tour in Wynwood with CycleParty, and non-slip socks from MoveActive.
The money raised went toward supporting community reintegration programs, purchasing adaptive equipment and supporting programs offered by the Therapeutic Recreation Department.
What community issues are you particularly interested in solving, providing support for, or shedding light on?
Falcon: There can always be more support and advocacy for inclusion and diversity. Many people don't know what recreation therapy is or how we play a role within a rehabilitation setting. Recreation therapy uses recreational activities as a treatment modality to address cognitive, physical, social and emotional behaviors. Through goal-oriented interventions and skill-based community outings, patients with a rehabilitation hospital acquire the knowledge and skills required to function with the least amount of assistance within the community.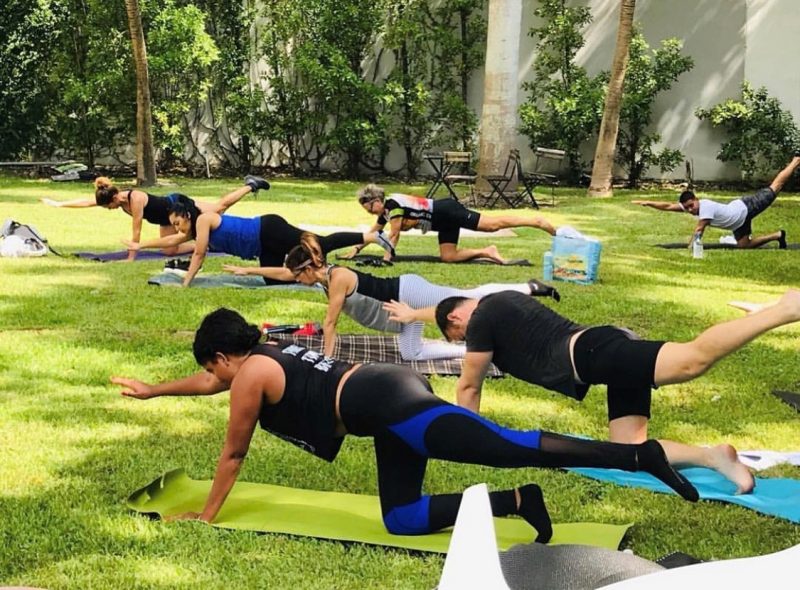 How did your involvement allow you to positively impact the community and why is community engagement important?
Herrera: Through our event, we were able to speak and educate participants on what recreation therapy is and our role within the rehab team at Jackson Rehabilitation Hospital, while advocating for the disabled community. The more we advocate for Recreation Therapy within the community, the more it becomes understood and respected. By educating the community on inclusion and diversity, we hope they will become advocates and continue to spread awareness.
What advice do you have for those looking to get more involved with our community?
Falcon: There are a TON of volunteer opportunities within organizations that provide services to those with disabilities. I would advise reaching out to any of these resources: Miami Dade Parks and Recreation, Strive, Memorial Hospital, City of Miami Parks, Sabrina Adaptive Beach Day, Jackson Memorial Hospital. Get to understand the general needs and characteristics of several disabilities and the resources offered within our community. When you gain a perspective on how to give back, you can ADVOCATE!
How does your work within the community connect back to your coursework?
Falcon: There is an Inclusion class that is required in our major. The class helped us understand how to advocate for inclusion and diversity. That is why we planned an event that benefited programs that focus on community reintegration. These community outings teach patients how to maneuver through the community, raise awareness to barriers and teach the skills required to overcome those barriers.
What is the most memorable moment of your work in the community?
Falcon: By working and interning in the community, I've come to meet the most beautiful individuals. I've educated friends and family who were unaware of the different populations I am working with. At the end of the day, we are all the same in flesh with some lifestyle differences. Once you learn that and become open to it, you understand how beautiful it is to live in a world where people are from all different walks of life.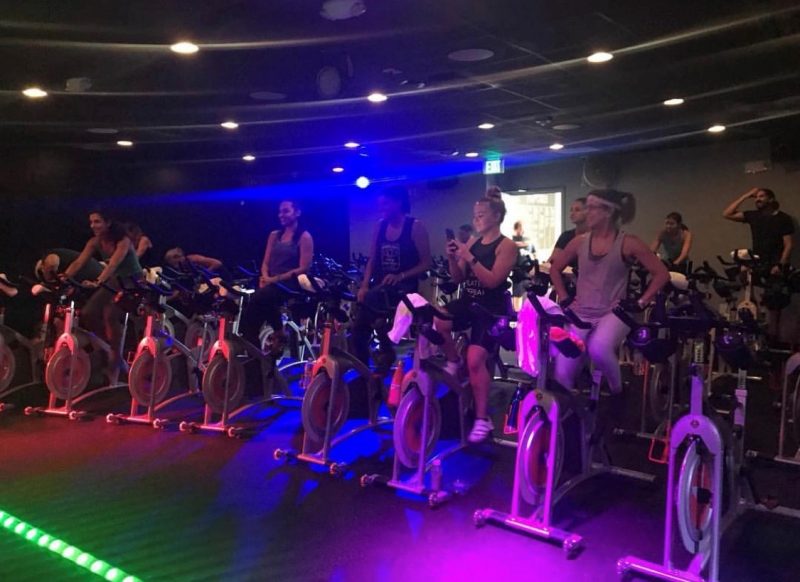 What did you learn about yourself and our community?
Falcon: I learned that I am exactly where I need to be. I am most happy when I am connecting and helping.  I was so in awe of how receptive everyone was to getting involved in the community. Sometimes it just takes a small effort for people to realize they CAN make a difference.
What does #FutureIsUs mean to you?
Falcon: #FutureisUs means we, as young professionals, have so many resources and ways we can advocate and educate one another. Whether it's through social media or hosting events, we live in a time where people are listening to us. We can be creative with how we voice topics. For me, my passion is taking me to places and situations I would have never imagined, so don't give up! Talk, do research, get involved with like-minded individuals, find resources, problem-solve. Everyone has the potential to be amazing and do great things; the first step is just believing and giving it a shot!