#FutureIsUs: My volunteer work with FIU's largest student tech organization
March 27, 2019 at 12:00am
---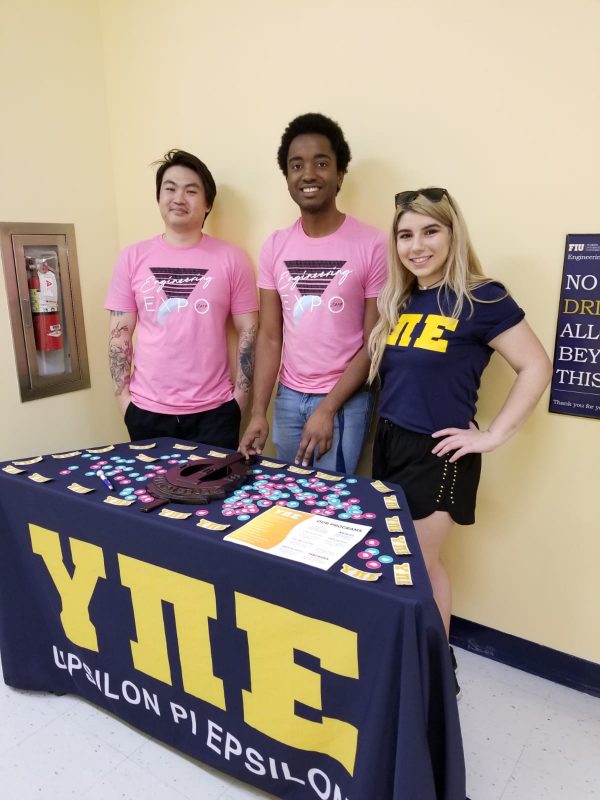 Name: Samantha J. Fernandez
Hometown:  Miami, Florida
What is your major?  Information Technology
What organization have your partnered with to impact our community? I partnered with Upsilon Pi Epsilon (UPE), the largest student organization for technology at FIU. They have given me the platform to make Google CS First flourish at FIU.
What did you do within that organization? Who did you help?  Within UPE, I am the program director of CS First, which is a Google-sponsored outreach program that has volunteers (FIU students) teach elementary to middle school students across Miami-Dade County about computer science. Throughout my time as the program director I've helped engage students in the program and have volunteered for other FIU tech events, such as the Engineering Expo and Code Fest.
What community issues are you particularly interested in solving, providing support for, or shedding light on? People need to understand that the future will heavily rely on automation and technology careers more than ever before. In fact, more than  65 percent of students will work in jobs that don't even exist today. Computer science is a 21st-century skill that enables kids to be creators, rather than just consumers, of technology. Its emphasis on problem solving is applicable across disciplines, driving growth and innovation across all sectors of the workforce.
My goal with CS First is to give young students the opportunity to learn about computer science, as this allows them to later on pursue crucial STEM related majors.
How did your involvement allow you to positively impact the community and why is community engagement important?  Even before I became the program director of CS First, I have always been passionate about technology and its influence on our everyday lives. My involvement with CS First has allowed me to positively impact the community by inspiring students to possibly pursue STEM related careers. When solving a community issue, awareness is key. I've enlightened many people about the lack of tech education within the community and how efforts like CS First are combating it.
What advice do you have for those looking to get more involved with our community?  Look for something you are truly passionate about, and take initiative and become an authority in the subject. That way, you can become a voice for that issue and create your own group to combat that community issue. Being a dedicated volunteer, always pays off as well, no matter what you're giving your time to.
What is the most memorable moment of your work in the community?   For me, it was realizing that I played a role in helping students decide that they want to make an impact in their communities using technology. Collaborating with others just as passionate about computer science education has truly been a memorable experience for me as well.
What did you learn about yourself and our community?  I have learned that all community issues need a voice, and the community issue of tech education within Miami-Dade is one I want to continue to advocate for, because I want my city and my community to flourish. People are willing to help for a cause they believe in, and I want to be able to educate communities about how tech education will be necessary for upcoming generations.
What does #FutureIsUs mean to you?  #FutureIsUs represents the responsibility that our generation has toward solving our communities' issues with the new and evolving technology that is available to us.