Got my first job! Working at a music, event promotion company
In this series, recent grads share their journey to landing that first professional job out of college. After years of studying and working toward a degree, these Panthers' hard work paid off. Now they're paying it forward by letting you know how they did it.
---
Name: Gabriel Tejada 
Hometown: Miramar, Florida 
Degree/major: Management and marketing with a certificate in music business
When did you graduate? Spring 2019
Where are you working? I am currently an operations coordinator for Life in Color / BLNK CNVS, a music and event promotion company. 
How did you get your job? During my first class in the music business program (MUM 4301: Intro to Music Business), I met a friend who started an internship at the company. As time passed, she graduated and was promoted to operations coordinator, and she hired me as a freelancer to work different shows with the company. My friend eventually moved to Los Angeles and recommended me for the job. When I first interviewed for the position in May 2018, upper management thought I was too inexperienced. Later in the year, I found out that they never filled the position. By October, I got a phone call saying I got the job and to report the very next day!  
What was your greatest fear going into your first job and how did you face it or overcome it? My greatest fear when I started was not making everyone happy. The music and event industry is known to be tough and harsh on people. Knowing that, I tried my best to satisfy everyone. I quickly learned it's not possible. You need to learn to prioritize what needs to be done versus what someone wants. In the end, the goal is to produce an incredible event for our guests.
What surprised you the most about your first job? I was most suprised by the amount of freedom and creativity I had in my role. My boss is a great mentor, and he let me take the lead to see how I would approach tasks. This honestly helped me a lot to build my character and to learn what it takes to fulfill my role.
What advice do you have for those beginning the job search process? START EARLY. There's never a wrong time to start looking for your dream job. You never know who might take a chance on you. 
What does a day on the job look like? My days are never the same. But I would say a typical day might be filled with meetings, follow-ups and locking down vendors and clients for our next upcoming shows. We also do a lot of brainstorming in the office sharing music to see who we can book next. One thing I love about the office is that during downtime, we have a DJ set up in the office, and I get on the decks to de-stress and have a little fun with the team. I work long hours but I love what I do. The fact that it's not the same every day, makes it just that more exciting.           
How does your job connect back to your coursework? I learned a lot of management and marketing skills from my coursework, which I've applied to my job. My music business courses taught me how everything runs in the back-end and gave me a really good perspective of how the industry works (bookings, contracts, agencies, etc.)
What role did Campus Life play in preparing you for your current position? Campus Life played a HUGE role in my life, and I believe that, if I had not participated in the organization, I would not be where I am at today. Campus Life showed me that I have a special talent producing events and that it's not as easy as it looks. I want to especially thank my Homecoming and SPC Advisor Stephanie Miller, who was always by my side supporting every step of my career. Stephanie was one of the first people I would share my news with, and I appreciated and listened to her opinions. (I promise Steph I will get you tickets very soon!)
How has your transition from school to work been?How do you balance your time? It has been very easy for me as my last couple semesters I worked full time while taking online classes. "There is always time for everything," are words I live by. Throughout the years, I have balanced my social, academic and work life pretty equally so that I don't go crazy. 
What's been the coolest thing about your job so far? People think that the best thing about my job is meeting famous artists and DJs. Although I am very blessed and appreciative that I get to meet these awesome people, it's not my favorite part. My favorite part is during peak event hours. That's when I stop. I take a step back. And I watch the crowd have the time of their lives. Creating and curating these experiences for people through music is an awesome feeling. It's what gets me to work crazy shifts for days on end. To see people enjoy music and to know that I am a part of it, is definitely the coolest part of my job.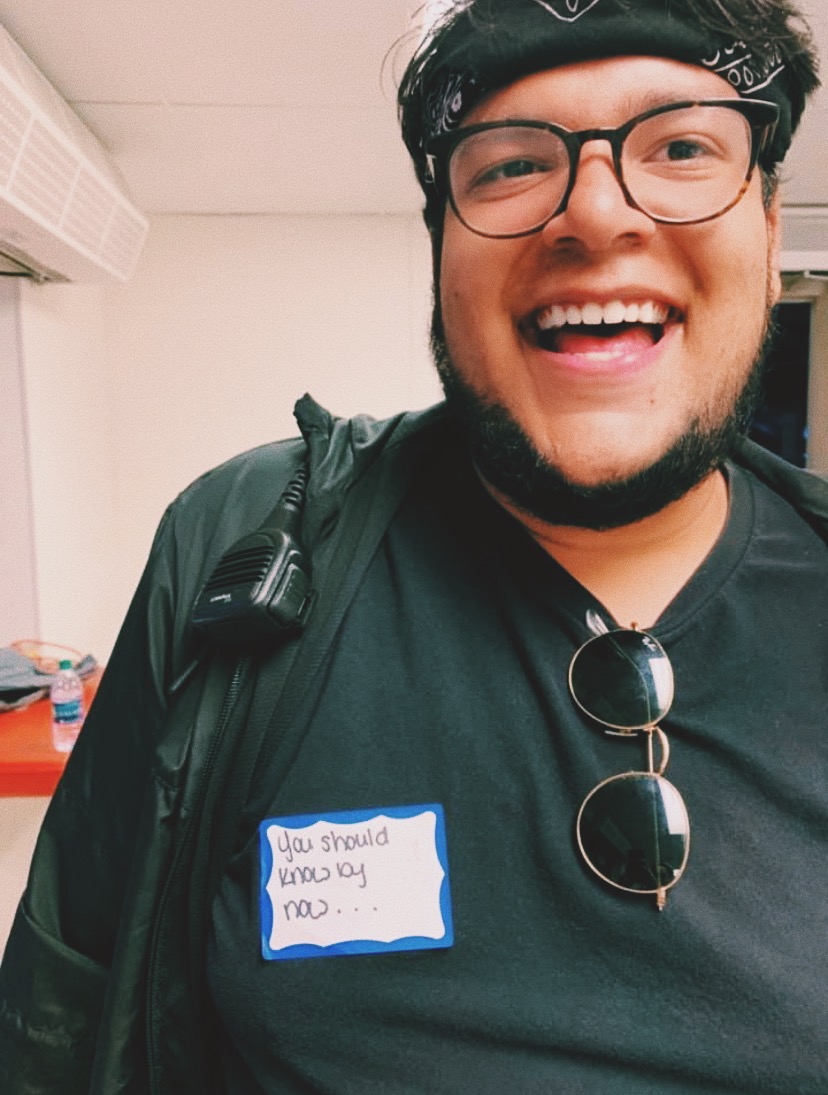 "Campus Life was a HUGE role in my life and I believe that if I had not participated, I would not be where I am at today." Gabriel Tejada