In this series, recent grads share their journey to landing that first job out of college. After years of studying and working toward a degree, these Panthers' hard work paid off. Now they're paying it forward by letting you know how they did it.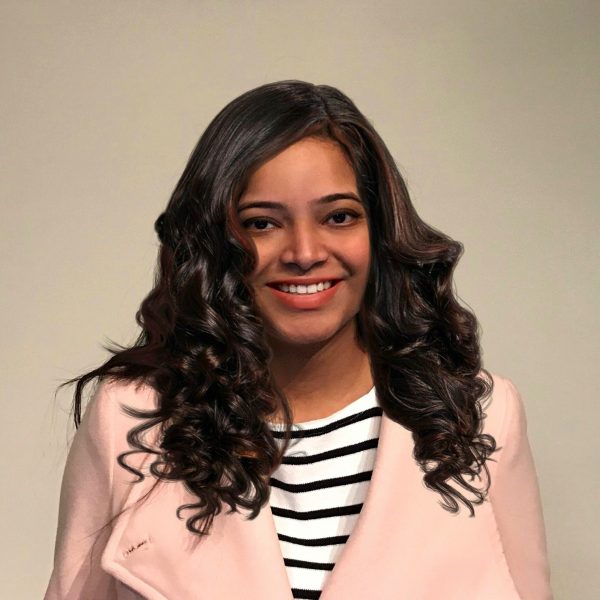 Name: Aparajita Singh
Hometown: I was born in the state of Uttar Pradesh in India. I was raised in various cities in India and the United States.
Degree/major: I earned my bachelor's and master's degrees in physics and another master's in microelectronics in India. I joined FIU in 2012 to pursue a doctoral degree in electrical engineering. I graduated from FIU in December 2016.
Where are you working? Title? I work at Intel as a technology development process engineer.
How did you get your job? Intel recruiters had visited FIU in February 2016. I took this chance to interact with them and present them with my resume. I was selected for an on-campus interview which led to an onsite interview. I was offered the job; however, I wasn't finished with my doctoral degree. I joined Intel in 2017 once I graduated from FIU.
What was your greatest fear going into your first job and how did you face it or overcome it? I was most excited about my first job as I always wanted to join Intel. The company is known for training its engineers quite well, so I knew I was heading into the right place to begin my career. My only worry, like any new employee, was whether I would meet the expectations without making too many mistakes. With the help and support of senior engineers and their great training, that worry was gone in no time. The confidence boost also came into the picture quickly as I was involved in various projects.
What surprised you the most about your first job? The work environment! I was expecting to see a strict hierarchy and work zombies! In reality, everyone has ownership of a project and a willingness to support others as a team.
What advice do you have for those beginning the job search process? Do not focus on the gossips of "work culture" in a certain company when applying for a job or preparing for an interview. Focus on presenting your work and review all you've worked on. When searching for jobs online, talking to Human Resources on the phone or speaking in an interview, keywords are important. Keywords direct the discussion in a way you can control. Take tips from people, but do not be influenced by their emotional experience. Note the important aspects of job hunts and interviews. Not all career paths and companies are the same.
What does a day on the job look like? As a process engineer, I review on a daily basis the quality that goes into making the chips that you find in your computers. I also develop design process steps that go into making these computer chips. This involves data collection and interpretation. All this is done at an industrial scale so being cautious is a big part of the job.
How does your job connect back to your coursework? My master's thesis and my doctoral thesis are on process development for nano/micro- sized electronics and structures. A nanometer is one-billionth of a meter. To give you a visual, a sheet of paper is about 100,000 nanometers thick, according to the  National Nanotechnology Initiative. Physics changes at such small dimensions, hence making these structures or electronic components a challenge because of how tiny they are, which requires state-of-the-art tools to build them. I'm on the exact track at work where I'm a process development engineer for microprocessor chips which are composed of nano- and micro- integrated circuits. Things are just different now as it's on an industrial level and there is no room for error.
How has your transition been from school to work? How do you balance your time? The transition from school to work was smooth as the initial days at work were full of trainings and coursework. It felt just like grad school. Work-life balance is a challenge in any new job initially. I'm now comfortable as I know what to expect in a day and can plan it accordingly.
What's been the coolest thing about your job so far? I'm working on next-generation computer chips. Everything about the job is cool, especially the tools that enable these nano/microelectronics and devices.