iChange FIU: Sustainable practices for sustainable businesses
April 11, 2019 at 12:00am
---
FIU News caught up with students who pitched their projects at the GOJA-iChange FIU Social Innovation Challenge on March 27. We asked them what they have been working on, and what advice they had for next year's cohort of innovators. For the next week, we'll feature their stories as part of our FIU Social Innovator series.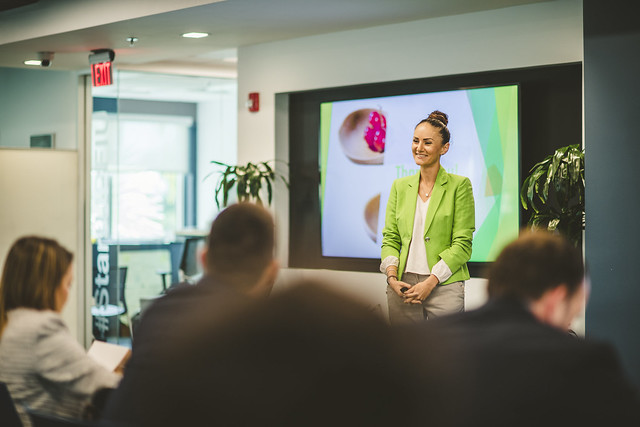 Hoping to help the university and the community dine more sustainably, Cristina Caus, a master's student in international business, pitched disposal bamboo cutlery to judges at the GOJA-iChange FIU Social Innovation Challenge on March 27.
The event was part of Changemaker Week: a university-wide initiative to engage students in social innovation and entrepreneurship offered by the Office of the Provost, the Center for Leadership and Service, the Honors College, the Office of Global Learning and StartUP FIU.
Five groups of student entrepreneurs pitched innovative solutions to complex social issues in front of judges for the chance to win one of three prizes to support their project.
Caus said she is full of ideas, and this program served as an opportunity for her to fully develop and prepare to execute one of them.
I wanted to be involved in my own business idea, not working on someone else's," Caus said.
---
Read more about the work of FIU Social Innovators
---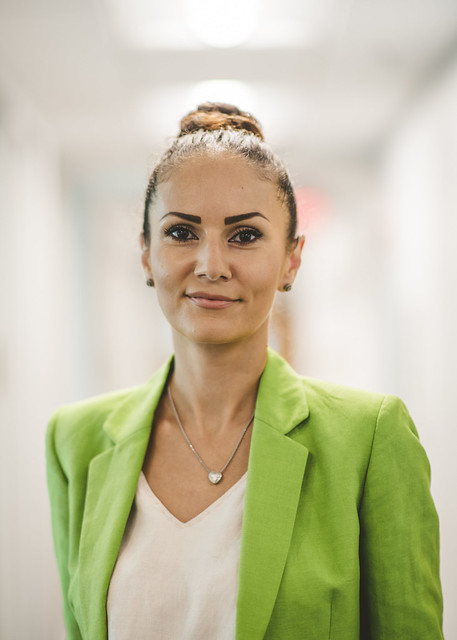 Caus is passionate about economic and environmental sustainability, so the idea was simple. She saw a need in the local market, and decided to try to fill it. She hopes that her product will be used in FIU dining establishments, and eventually across the community in restaurants and offices.
We're living in the days where businesses need to think sustainably for themselves and think green for the next generations," Caus said. "That should be a motivation behind any business nowadays.
Caus said she was intimidated by the financial planning her project took, but felt guided and supported by mentors and StartUP FIU workshops along the way.
There's a lot you can learn from it, no matter how experienced you are," she said. "If you're thinking about making money and making an impact, that's a great journey to go for students.
As a master's student, working full time and raising a baby, if Caus can find the time to work on her project, anyone can if they have the drive, she says.
I really wanted it, so I made it happen," she said. "The ambition and the passion was there.
For students looking to start their own businesses in the act of solving a social issue, Caus says:
"Don't be scared, it's an incredible experience. You are taught, you are trained."