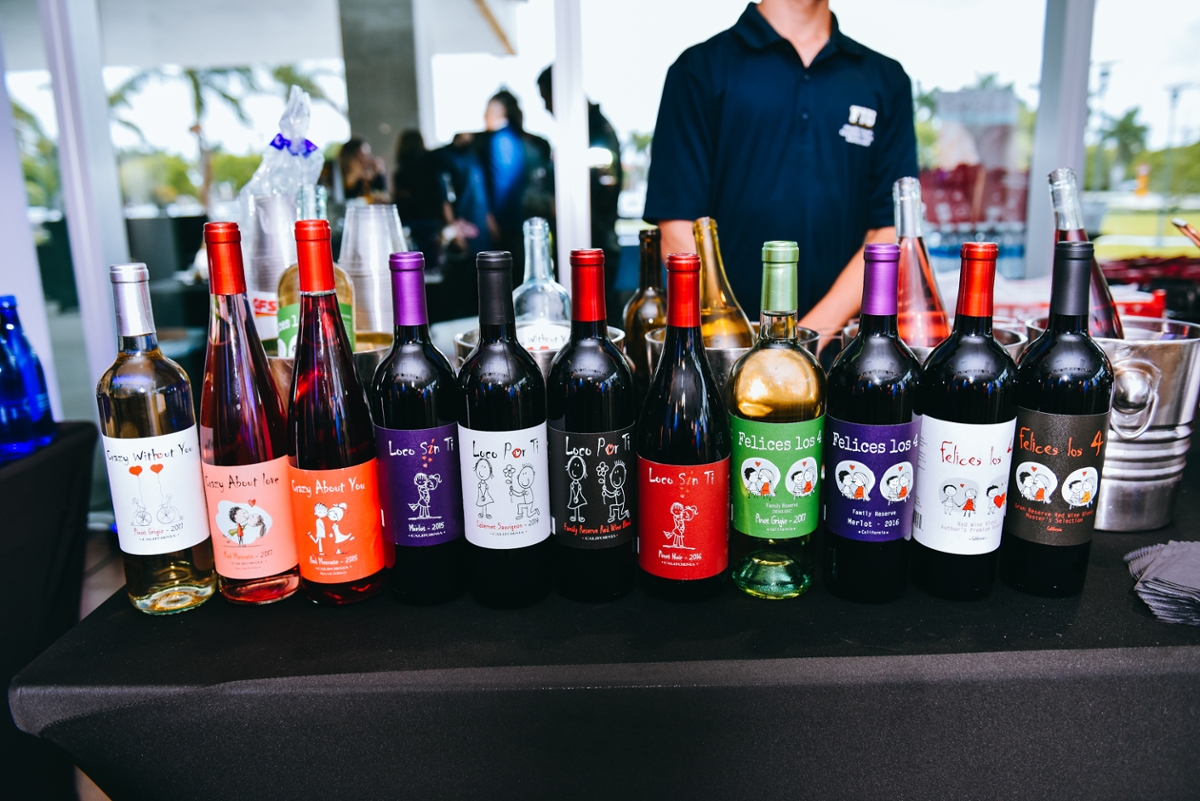 Did you ever think a poetry class could lead you to your next big business idea? Alumnus Jose (Tony) A. Haber '98  certainly didn't. Today, he finds himself the owner and founder of Loco por Ti and Crazy Lovewines, all thanks to a class he took at FIU.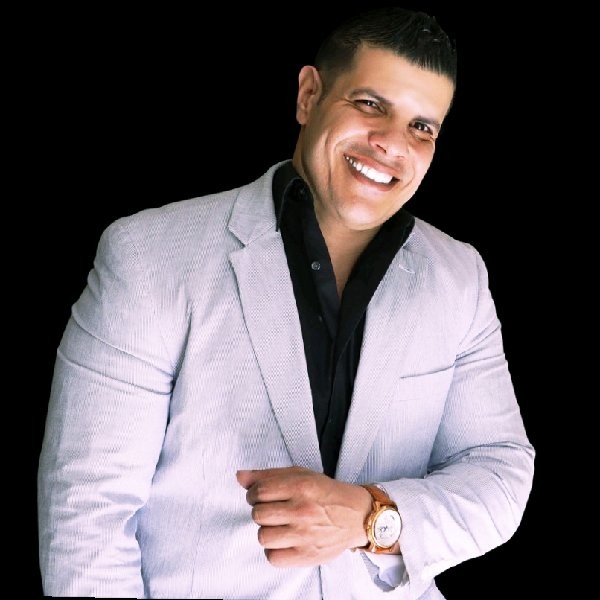 Post-graduation, Haber worked as a wine and spirits brand representative. After writing a couple of books in Spanish in his spare time, he went back to school for a second degree in English on a creative writing track to better his writing skills. While sitting in a poetry class one day, he realized he could use his writing to create a new kind of wine brand – one that uses Spanish and English poems combined with romantic cartoons — to better target the average wine connoisseur.
"You look at labels, and that's what motivates you to buy wine. Most of the buyers that buy wine are female, but most wine label designs target men," Haber says. "I wanted to create a fun label with a positive message that would target the female buyer."
After years of hard work and dedication, Haber's wines are now found at Total Wine, Fresh Markets in South Florida, Pinecrest Bakery, FIU's Vicky Cafe and more than 70 other restaurants throughout Miami.
"My most successful moment was when I was able to sell my wine on campus (MMC), the place where it was actually born," he says.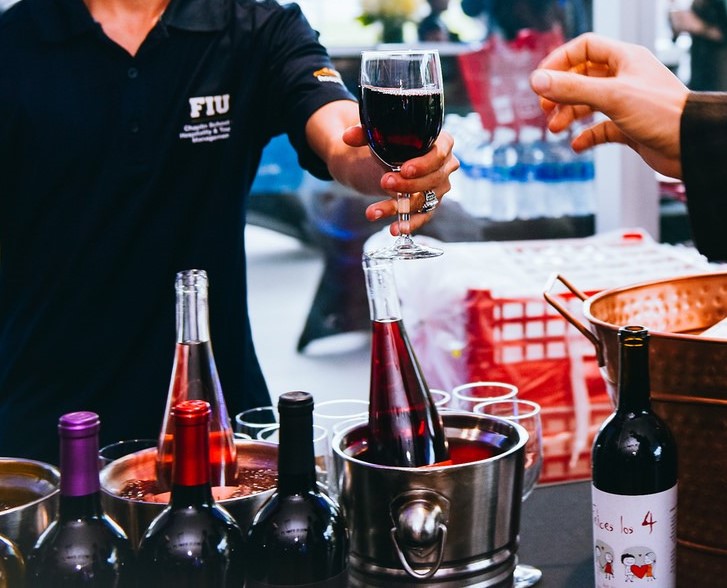 Inspiring young entrepreneurs
To grow his business, Haber turned to FIU students to help him with marketing and promotion efforts. He hires student interns, interested in the industry, and trains them on managing a wine and spirits business.
Adriana Diaz, a senior working for Haber, has learned everything from making wine and production processes to branding, marketing and sales techniques. She leads wine tasting events throughout South Florida, which have allowed her to meet major players in the industry.
Thanks to Haber's mentorship, Diaz is interested in launching her own business in the industry one day.
"At first, I was still on the fence since it's hard to know exactly what you are getting into if you've never owned your own business, Diaz says. "This job has only further convinced me to pursue that dream. I would eventually like to start a company that also benefits the environment, much like the brand  Naked Turtle Rum  who donates money to a sea turtle conservancy."
Haber recommends all students nearing graduation follow in Diaz's footsteps, especially if they're interested in starting a business.
"If you want to start your own business, get a job in an industry you like, and you can learn the basics – work for a company that does wine so eventually you can break off and start your own wine business."
Paying it forward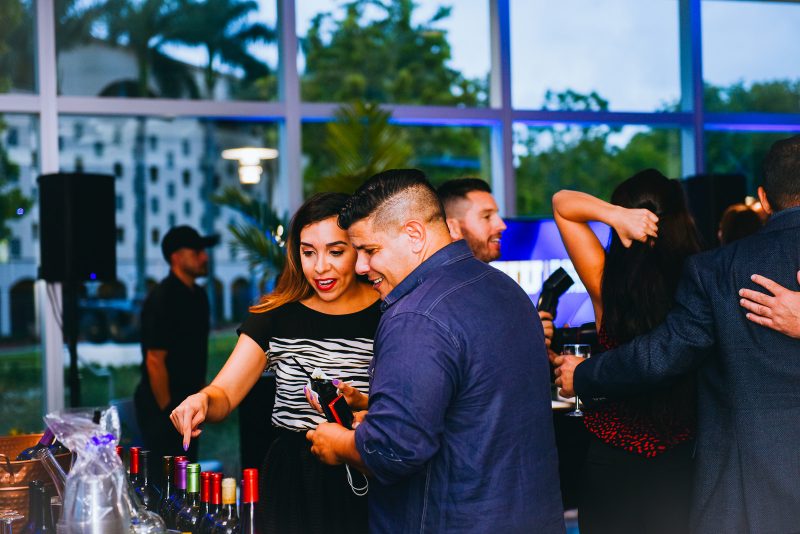 In addition to inspiring young entrepreneurs, Haber gives back to FIU through event sponsorship, offering both his wine and his connections to other food and beverage businesses. He has supported the  North Miami Brew Festival, the Taste of FIU Cookoff Competition, Dominoes Tournaments, CRAFT,  Brew Miami, among many others.
"The wine was born in a poetry class at FIU. If the tree gives you fruit, you want to make sure you give water to the tree, so it keeps giving you fruit," Haber says of his continued relationship with the university.
Haber also has worked with the FIU MMC Graham Center team on countless events.
"Tony is someone who does not hesitate to assist when asked, someone who is passionate about giving back to our institution and certainly an entrepreneur at heart," says Vanessa Vazquez, assistant director of Event Management at FIU's Graham Center.
Taking his commitment to FIU and its students one step further, Haber has started a scholarship to benefit FIU students this year.
Haber will launch two new brands this year – Whispering Butterfly and Llevame Volando Tu Corazon. Follow Haber's Loco Por Ti on Instagram at  @locoportiwines and Crazy Love at  @crazylovewinesto stay up to date on his progress, FIU events and more.