Junior Scholars program sets elementary students on a path to college, a career
---
A new Junior Scholars program brought 75 elementary school students to Modesto A. Maidique Campus on Saturday, Feb. 16, for a day-long career and leadership training experience. The year-long program, dedicated to setting youngsters on a path to college and a long-term career, exposed the students to innovation, leadership exercises and arts and culture activities at FIU.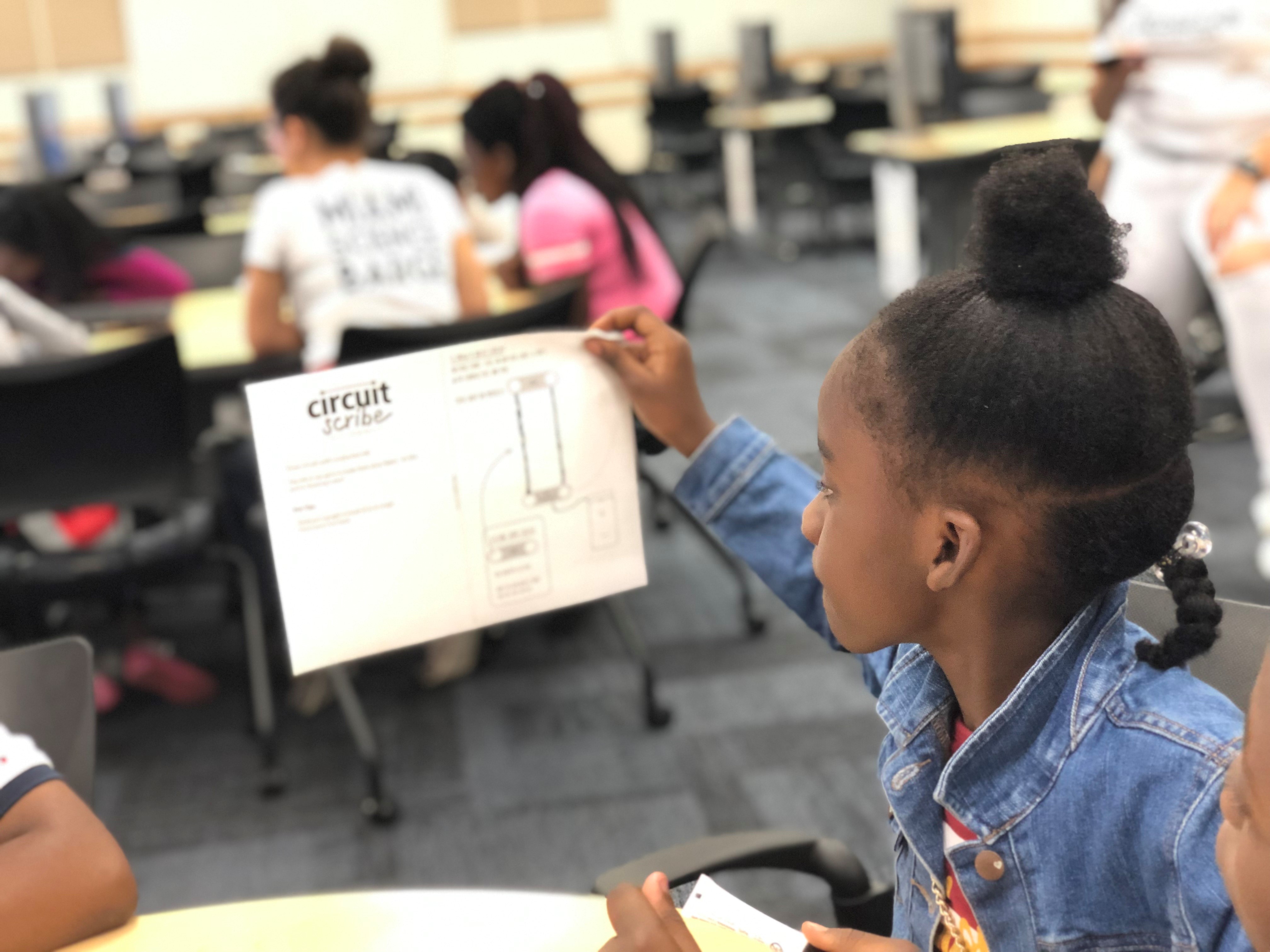 The students participated in activities and workshops led by students from the FIU Honors College Edge Lab, which provided mentorship opportunities and taught participants about "painting" circuits and virtual reality. They also worked with the Frost Art Museum to learn about artistic and cultural traditions and participated in a leadership academy where they learned about trust, mentoring, inclusion, alignment and teamwork.
This year's Junior Scholars cohort included 100 students from Jesse J. McCrary Elementary, Frederick Douglas Elementary and Liberty City Elementary.  The program is part of the Education Effect, a partnership between FIU and Miami-Dade Public Schools that focuses on academic resources, outreach and human services in order to increase access, equity and educational opportunity. The initiative launched in Liberty City at Miami Northwestern Senior High School in 2011 and has since expanded to Overtown to Booker T. Washington Senior High School, now includes Little Haiti and Jesse J. McCrary Jr. Elementary. Education Effect focuses on three "feeder" schools to establish career and college pipelines.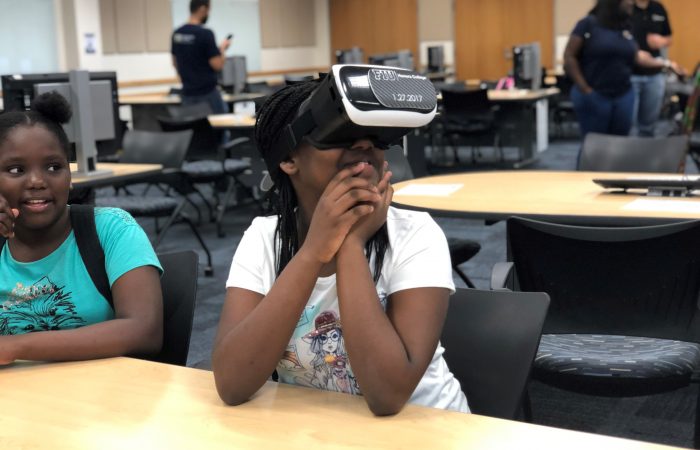 "Students who gain early and solid foundations as learners are more likely to attain the academic and social rewards that indicate school success," said Donnie Hale Jr., director of the Education Effect. "We are providing these students with an active learning opportunity to develop the habits of mind and critical thinking skills necessary to be successful in school and beyond."