LACC at 40: Director Frank Mora on the center's accomplishments—and the work ahead
---
Frank O. Mora is the director of the  Kimberly Green Latin American and Caribbean Center and a professor in the Department of Politics & International Relations. The center, referred to in shorthand as LACC, has a long and successful history at FIU and this year celebrates the 40thanniversary of its founding by then-professor Mark B. Rosenberg, today the university's president.
Mora brings real-world credentials to the job of director, which he has held for six years. He was U.S. deputy assistant secretary of defense for the Western Hemisphere from 2009–2013. He has held several teaching positions, including professor of national security strategy and Latin American studies at the National War College, National Defense University (2004–2009), and associate professor and chair in the department of international studies, Rhodes College (2000–2004). Mora has worked as a consultant to the Library of Congress, the Institute for National Security Studies (INSS), the National Democratic Institute, the U.S. State Department, the Organization of American States and U.S. Southern Command. He has spoken at numerous conferences in the United States, Latin America, and Europe. His opinion pieces and other commentaries have appeared in U.S. and Latin American media outlets. He is the author or editor of five books.
In 2015, the Green Family Foundation made a transformative gift of $20 million to establish the  Steven J. Green School of International & Public Affairs, which has helped elevate all areas of the school, among them LACC. Through that donation and the efforts of faculty and students, the center continues on an upward trajectory at a time when understanding of Latin American and Caribbean affairs grows ever more critical. Mora recently discussed the center's work.
What is your proudest accomplishment since taking the helm?
In 2014 LACC was awarded the National Resource Center/Title VI designation, which was renewed in 2018. The center had previously shared the designation in partnership with other institutions. But now we stand on our own. This U.S. Department of Education designation recognizes ours as one of the top centers for the study of Latin America and the Caribbean in the country. It raises our profile and reputation at the national and international levels.
You have worked in both the academic and the policy worlds. How has LACC been successfully able to contribute to both?
One of my objectives has been to bridge what we do at the center—the intellectual work—with President Rosenberg's idea of the university as a solutions center. I want to leverage our expert scholars and bring their research to bear on the challenges of the day. Rather than be an observer, a commentator on the world, we want to be at the table and engage on these issues. I am an academic who had the opportunity to serve in the policy community so I understand the value of combing the two. In addition, LACC's participation in helping formulate real-world policies gives us opportunities and access to apply for grants and contracts with a number of government agencies, and that's brought funding and opportunities for our students.
An excellent example is our contract with the Department of Defense in which we are part of a larger team of scholars publishing studies that offer forecasts so that the DoD can better plan with regard to the Caribbean, Central America and South America. We are committed to such important interdisciplinary research, which is something that has characterized the center and our faculty for decades.
What do you see as the primary areas of focus for LACC over the next five years?
We want to double down on what we are doing now. The Green Family Foundation's gift has really allowed us to enhance our academic work.
For example, we've been able to provide seed money for our professors' projects. With that initial investment, they can begin their research in earnest and then draft grant proposals for submission to agencies that can keep the work funded and moving forward. In one case, we provided early support for public polling in Mexico as part of a project that professors Barry Levitt and Rich Olson are working on. The data they are gathering will strengthen their grant proposal to agencies so that they can continue that work.
Kimberly Green talks a lot about the importance of cultural competency, in places like Haiti, in order for programs to succeed. Why is this so important and how does LACC contribute to this concept for its students?
My job at the center is to insist that we give our students an understanding of why studying Latin America is so important in today's world, especially in a world that is much more globalized and interdependent than ever before.  We as Americans tend to look at things in these cookie cutter ways. But we cannot make a fair, educated assessment of how or what is required if we don't understand the reality on the ground. This is only possible if we stay committed to interdisciplinary studies, investing in all types of intellectual engagements in the region.
For example, if we want to students to understand Haiti, we need to offer them opportunities to study in Haiti, to learn the language in Haiti. That kind of background will serve them well whether they go on to advise government, an NGO or the private sector. They will know the DNA of the country. They will know the language, they will have visited, lived or studied in the region. They will have real on-the-ground understanding, and that's something you can't learn so easily from a book or a course.
---
---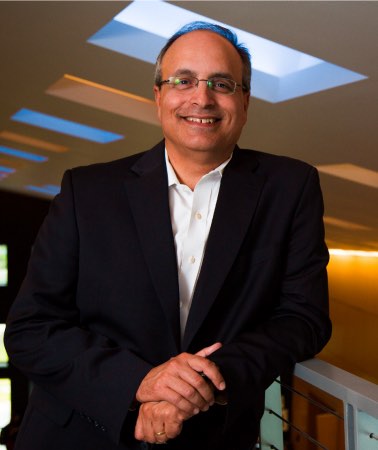 This all speaks to looking beyond government—to where things are happening every day. Sometimes we focus too much on what Washington or the governments in Latin America are doing. While all that is important, where you see a growing and more intense form of engagement is in the non-state areas—businesses, churches, universities, or Hollywood, all these cultural, financial, educational areas. There is a massive web of networks that connect our communities that have nothing to do with what Washington is doing. And we do not always appreciate those networks because we still have this old frame of thinking about what the government is doing.
Why is a degree in Latin American and Caribbean studies valuable in today's world
Especially if you live in Florida, the connections and the interactions with Latin America and the Caribbean are intense. They are broad and they are deep. Whether you are in the private sector or in government and you live in Florida, you need to understand these connections and these interactions. LACC's commitment and record of in-depth area study of Latin America and the Caribbean is well recognized by its peers.
So whether you are in academia, the private sector, government or NGO and you want to work in that part of the world, it's indispensable that you get educated in Latin American and Caribbean studies. Because of globalization and the complex interactions and engagement that go on every single day, I think having an undergraduate or graduate degree or a certificate, all of which we offer, gives students an advantage.
You said in 2013 that you wanted LACC to be the "center of gravity for all academic and policy discussions about Latin America and the Caribbean." How has LACC succeeded in that goal?
It's a work in progress. I think we've moved in that direction. We have a strategic plan for 2022 that outlines where we are doubling down and where we are doing some new things, and this is all in large part thanks to the Green Family gift.
For example, one of the biggest issues in Latin America is corruption and governance. So one of the priority research areas for LACC is this issue of governance and security and briefing government people in the region on these issues. And they are beginning to come to us and ask for our help. That type of interaction helps us leverage other things and gives us excellent access for our students.
In another example, we have former Costa Rican president Luis Guillermo Solis teaching a class of 20 students—giving them access to a former head of state who can tell them about the practical side of governing a country is invaluable.
And we are interested in exploring new areas of research as defined by our faculty.  We want to support the theoretical and methodological rigor of our faculty's research. Our commitment is broad and deep in supporting our students, faculty and the larger community.