Local philanthropist's investment in the Education Effect pays dividends
---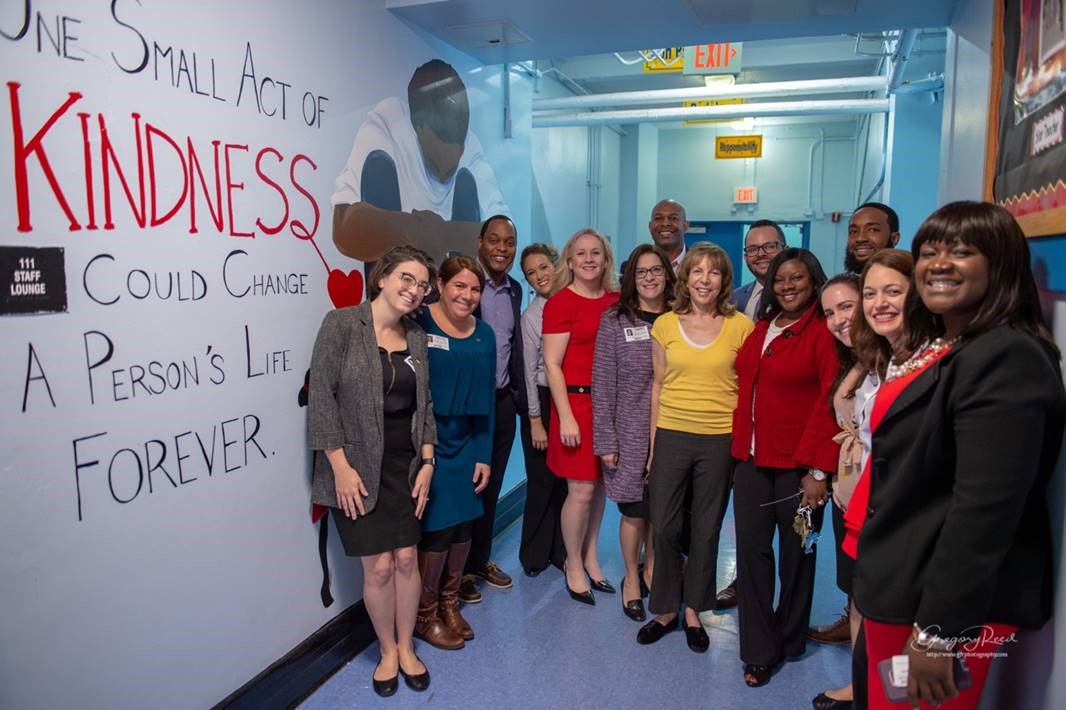 When Rose Ellen Greene walks into the courtyard of Jesse J. McCrary Jr. Elementary School, kids call for her and give her a tight hug. Their connection is palpable. Greene was introduced to the school five years ago when her daughter began volunteering there.
Since then, Greene has been visiting the school on a weekly basis — volunteering in the school's classrooms, purchasing t-shirts, financing their field trips and attending their year-end parties. She has fallen in love with the students and the students with her. Recently, Greene was invited to visit Jesse J. Elementary for a birthday party in her honor. She had no idea the surprise that was waiting for her.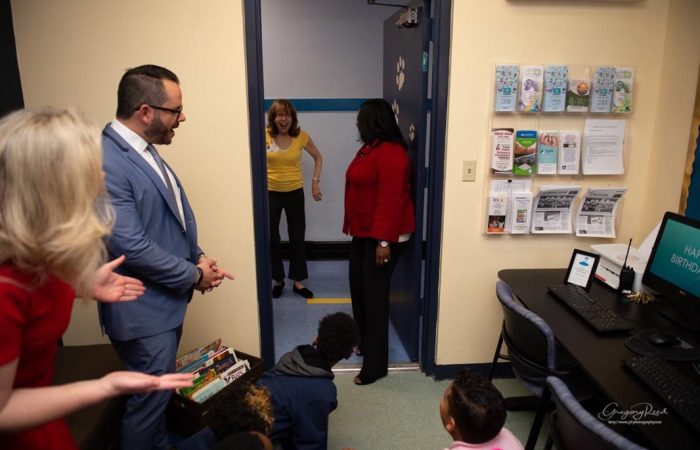 A native of New York, Greene moved to Miami for college, where she met the love of her life, Gerald Greene. She has been deeply involved philanthropically in the Miami-Dade County since.
Her husband was a manager at brokerage firms Bache & Co., Herzfeld & Stern and Purcell, Graham & Co. in Miami Beach and Bay Harbor Islands; he would mentor younger brokers. Previously, Rose Ellen served on several cultural boards and worked on many art initiatives. After working with several different institutions, she learned about the Education Effect.
The Education Effect is a partnership between FIU and Miami-Dade Public Schools that focuses on academic resources, outreach and human services in order to increase access, equity and educational opportunity. The initiative launched in Liberty City at Miami Northwestern Senior High School in 2011 and has since expanded to Overtown to Booker T. Washington Senior High School, now includes Little Haiti and Jesse J. McCrary Jr. Elementary, marking a new strategy for working with elementary students first.
Three years ago, Greene donated $2 million to expand the program to Jesse J. Elementary. This was the largest gift given to the Education Effect, and Greene is the first private donor. At Jesse J. Elementary, Greene's ultimate goal is to give students a program that provides them with mentorship opportunities and support services that will inspire them to go to college.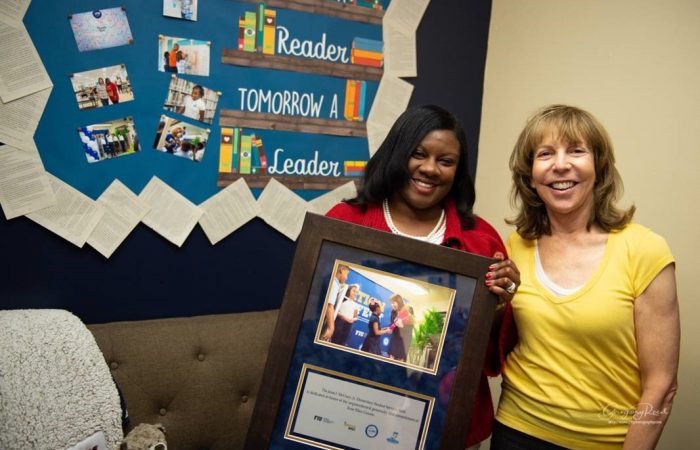 To date, the Education Effect has had a positive impact at nine schools – raising graduation rate and increasing the number of college credit courses at the high schools. In total, it has helped more than 6,000 students, 500 families and more than 300 teachers.
"FIU takes great pride in its partnerships that help advance our community—and Education Effect is among those outstanding collaborations that are making a significant, tangible difference," said Elizabeth Bejar, senior vice president of Student and Academic Affairs.
Greene's donation has already made a difference at Jesse J. McCrary. After the first year, Jesse J. McCrary, Jr.  Elementary achieved a "B" grade. Through the initiative, the Education Effect has also been able to connect the community, schools, students and parents with university expertise, resources and research-based intervention programs to address the educational and social needs of students
The Education Effect, FIU and the administration at Jesse J. McCrary, Jr. wanted to honor Greene and thank her for her ongoing support and generosity. A few days before the birthday celebration, 16 FIU volunteers refurbished Jesse J. McCrary, Jr.'s Student Services Suite that includes the Title I Community Resource Center. From painting to cleaning and moving and building furniture – they worked alongside teachers and students to give the resource a complete makeover.
The suite was dedicated to Greene and will now serve as a central hub at the school where students will receive speech therapy and counseling. It will also serve as a food pantry for the entire school community.