MCCJ's Silver Medallion honorees showcase FIU's commitment to Miami
March 22, 2019 at 12:00am
---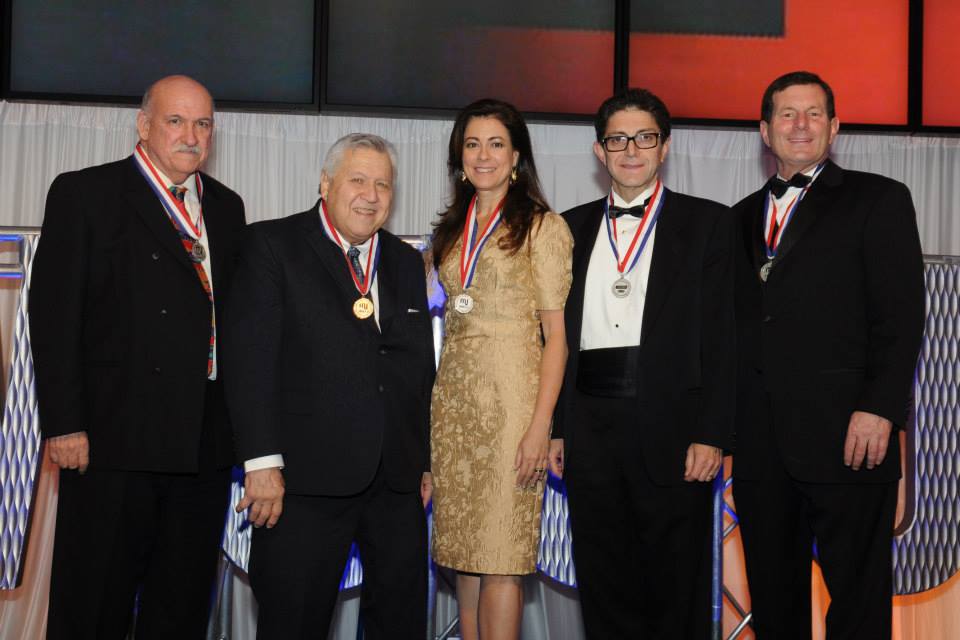 FIU is rife with Silver Medallion honorees. The Silver Medallion, awarded by  MCCJ annually, recognizes community leaders who have made outstanding contributions to Greater Miami through volunteerism, advocacy and philanthropy.
Past FIU recipients include: Ruth Shack, professor of sociology, who championed the 1977 Human Rights Ordinance, banning discrimination on the basis of sexual orientation; M. Anthony Burns, honorary doctoral recipient, who stood at the front lines of Hurricane Andrew's devastation, helping community members restore homes post-natural disaster; Gepsie Metellus '92, who created a lifeline of resources for South Florida's Haitian Community through the  Santa La Haitian Neighborhood Center; and philanthropists Kimberly J. Green and Rose Ellen Greene, who've made impact investments and partnered in FIU's community efforts.
These individuals, alongside 20 other FIU-affiliated members, have carried on the FIU legacy of community impact as Silver Medallion honorees. They've worked endlessly to shape the local community throughout the years, while embracing diversity and promoting inclusivity. Through their commitment to Miami, they have shown that, no matter the role, members of FIU are dedicated to impacting the community they serve.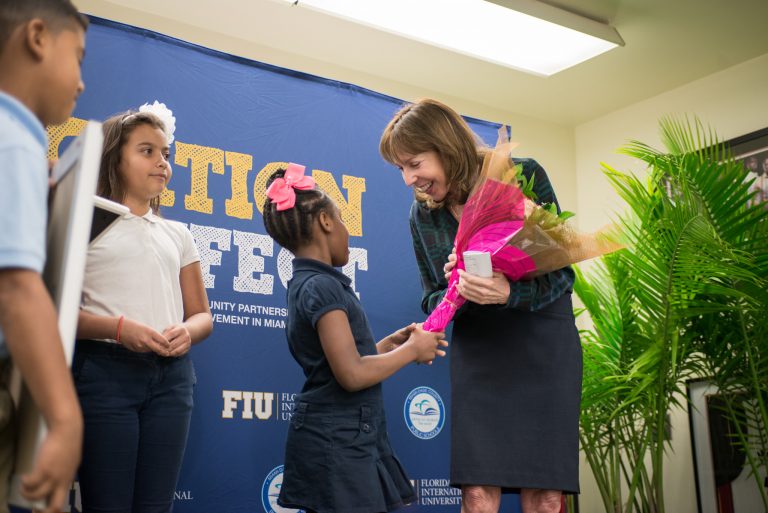 "Since 1946, MCCJ has recognized leaders in the business, religious, civic and corporate community by awarding them with the coveted Silver Medallion. The Humanitarian Awards and the Humanitarian Dinner have become a highlight of the season, providing the opportunity to come together and celebrate Miami's diversity, in appreciation of those who have helped to build a more welcoming, inclusive, just and cooperative society," said Nestor Rodriguez, executive director for MCCJ.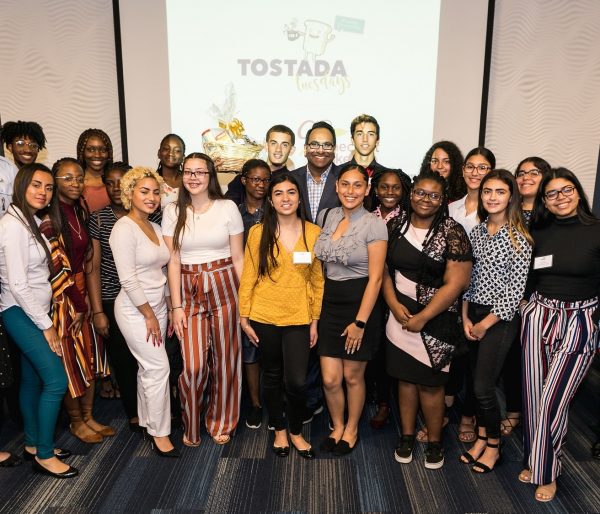 FIU's humanitarian legacy continues this year as  Vice President for Engagement Saif Y. Ishoof accepts the Silver Medallion for his community building efforts at MCCJ's Humanitarian Dinner March 23. Ishoof will be honored for his work in creating positive impact and change in Greater Miami, working alongside community members to cultivate discussions and create solutions.
"Saif, at his core, is a bridge builder and someone that has dedicated a major part of his life's work to connecting communities," said Jaret L. Davis, former member of the MCCJ Board of Directors and previous chair of the Humanitarian Dinner.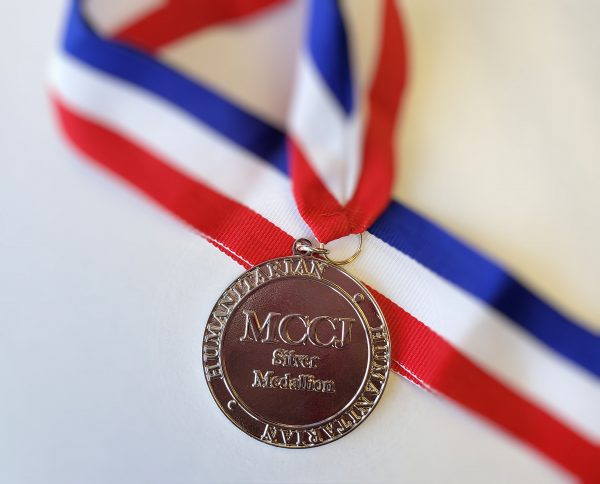 Ishoof will be honored along with five other outstanding civic leaders: Ruth W. Greenfield, musical prodigy and activist; John C. Sumberg, managing partner at Bilzin Sumberg Baena Price & Axelrod LLP; and Alexandra Villoch, Miami Herald president and publisher. The Reverend Diane Shoaf will be honored with The Clergy Medallion, and The Robert H. Traurig Lifetime Achievement Award will go to Burton Young, Marital and Family Attorney.
Reflecting on this year's honorees, Rodriguez said: "This year's winners have shown extraordinary care and compassion. Their efforts and involvement have contributed toward the unity and better understanding between persons of different religions, cultures, and/or ethnic groups."
See all FIU affiliated members who have received MCCJ's Silver Medallion for their humanitarian efforts below.
Graduates
2015 Maria C. Alonso '91 –  President and CEO, United Way of Miami-Dade
2012 Juan Del Busto '81 –  Chairman of the Board and Chief Executive Officer, Del Busto Capital Partners and Member of FIU's President's Council
2010 Tony Argiz '74 –  Chairman and CEO, MBAF
2006 Gepsie Metellus '92 –  Co-Founder and Executive Director of the Haitian Neighborhood Center, Santa La
1999 Adolfo Henriques '76 –  Vice Chairman, The Related Group
1998 Carlos A. Migoya BBA '74, MBA '76 –  President and CEO, Jackson Health System
1988 M. Anthony Burns, Honorary Doctoral Recipient –  Former President and CEO of Ryder Systems
Professors, Faculty & Staff
2019 Saif Y. Ishoof –  FIU Vice President for Engagement
2013 Ruth Shack –  President Emeritus, Miami Foundation &  Three-term Miami-Dade County Commissioner, FIU Professor of Sociology and Political Science
2001 George Knox –  Florida Supreme Court Certified Circuit Court Mediator, FIU Adjunct Law Professor and Director of Non-Litigation Advocacy Program
1998 H.T Smith –  Founding Director of the FIU Trial Advocacy Program
1993 Dr. Pedro J. Greer –  FIU Chair, Department of Humanities, Health, and Society, Associate Dean of College of Medicine Community Engagement, and Professor
Donors and Advisors
2018 Rose Ellen Greene –  Philanthropist
2016 Kimberly J. Green –  President, Green Family Foundation
2012 Trish and Dan Bell –  Co-Chairs, Frost Science Museum, FIU Foundation Board of Directors
2012 Albert Dotson Sr. –  Trustee emeritus and Chaired the FIU Board of Trustees from 2009-2011
2008 Harve A. Mogul –  Benefactor of Frost Art Museum and Jewish Museum of Florida-FIU, Torch Society Bronze Member
2006 Paul L. Cejas –  FIU Trustee, Chair of Academic and Policy Committee, FIU College of Law Advisory Board
2003 Cesar L. Alvarez –  FIU Foundation Board of Directors and FIU Board of Trustees 
1987 Cal Kovens –  Business leader, Philanthropist and FIU Foundation Board of Trustees