Impressive items to add to any resume:
Designed a program logo for the fourth-largest public research university in the nation
Created animations for an Art Basel exhibition
Developed a virtual reality game that teaches life-saving construction safety tips
More impressive? Each of these tasks were completed by high school students. 
This summer, FIU faculty and staff members participated as supervisors in the Miami-Dade County Public Schools Summer Youth Internship Program (SYIP). Through a collaboration with the Talent Development Network (TDN), FIU welcomed nearly 80 high school interns to its campus for the 5-week program.
Working in academia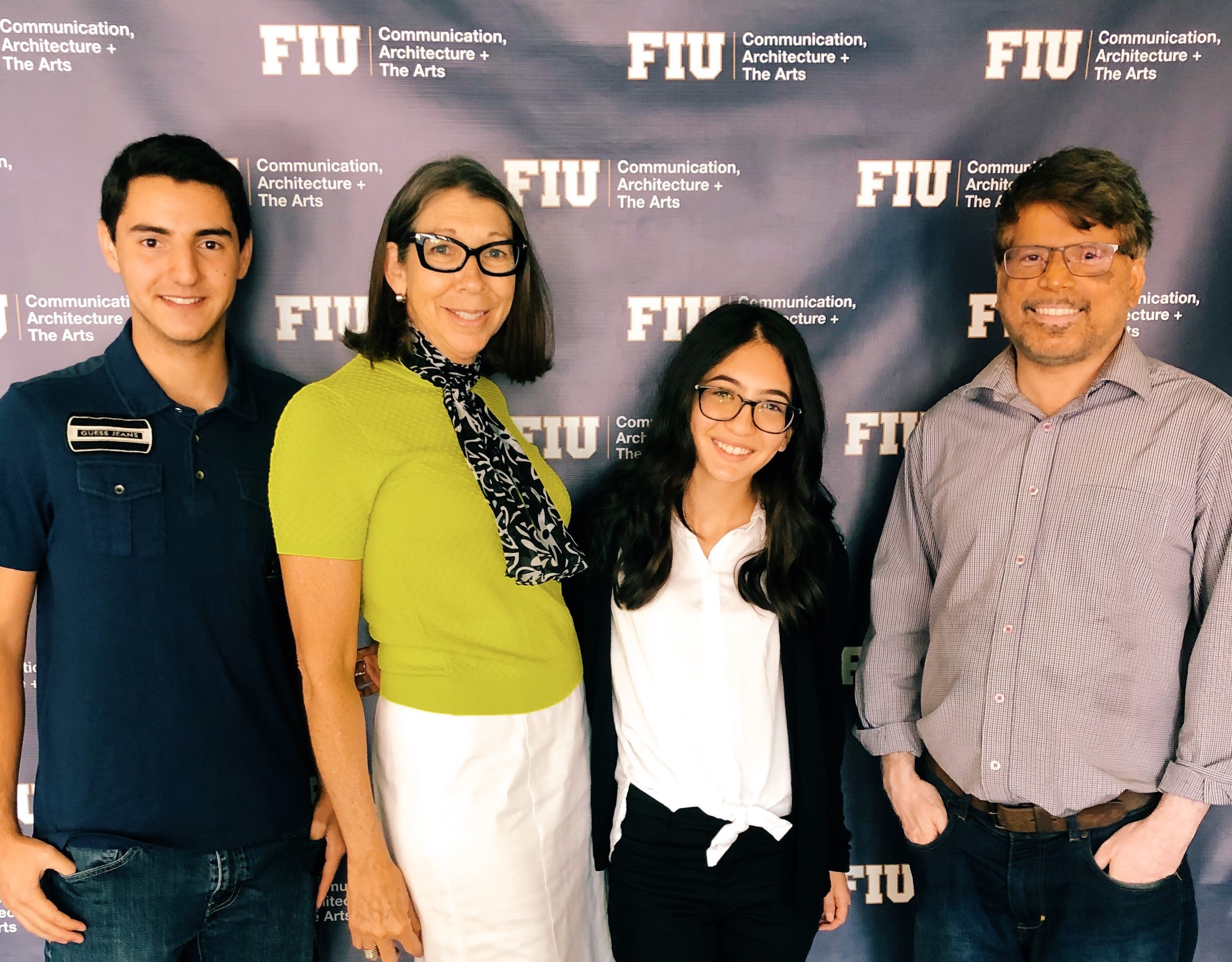 Alyana Sherman put her graphic design skills to the test, designing a new logo for the Cruise Ship and Super Yacht Program in the College of Communication, Architecture and the Arts (CARTA). Felipe Diaz-Arango used his innovative skills to document and animate the architecture work of students in CARTA's study abroad Bauhaus Workshop. After watching his animations, his supervisor, Darci Pappano, director of the Cruise Ship and Super Yacht Program, realized the work would make a great addition to their upcoming Art Basel exhibition.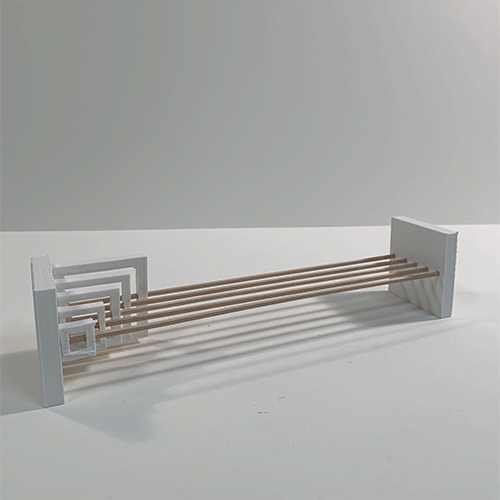 Aside from getting hands-on experience in a professional setting, these Miami Springs Senior High School students gained hands-on experience in academia.
"There's an opportunity for students to work with a professor and design curriculum and supportive activities at a college level," Pappano explained. "This is very different than working in a professional office or working at a Starbucks. It gives them a resume item for working in academia."
Each afternoon, Sherman and Diaz-Arango would venture to the Graham Center to have lunch with other SYIP interns, alongside FIU students taking summer classes.
"At other offices, it's not that exciting - four walls and cubicles," Diaz-Arango shared. "Here we get to talk to college students. We get to learn about their experiences, how they got in, and how they're getting comfortable." 
Solving problems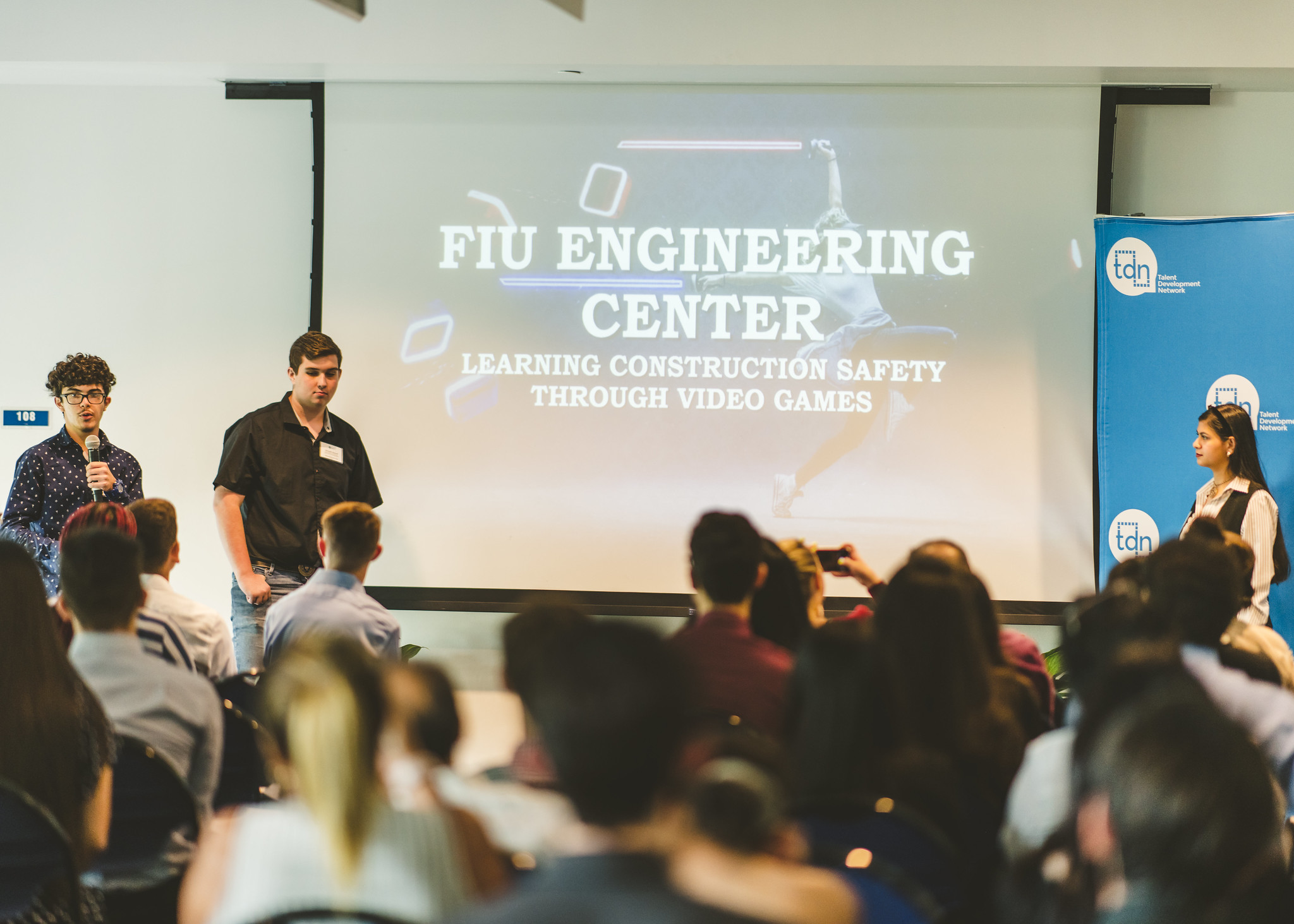 Kenny Diaz, Gabriella Rodriguez and Alexander Saumell were tasked with designing interactive video games during their internship at the Moss School of Construction. In just five weeks, all three students designed interactive, virtual reality games that taught life-saving tips for construction safety. 
Diaz developed a forklift safety game that requires players to successfully operate a forklift and move packages in virtual reality to win. Diaz shared that coding the game wasn't always a simple task.
"It's very difficult, but we do it (coding) through trial and error," he said.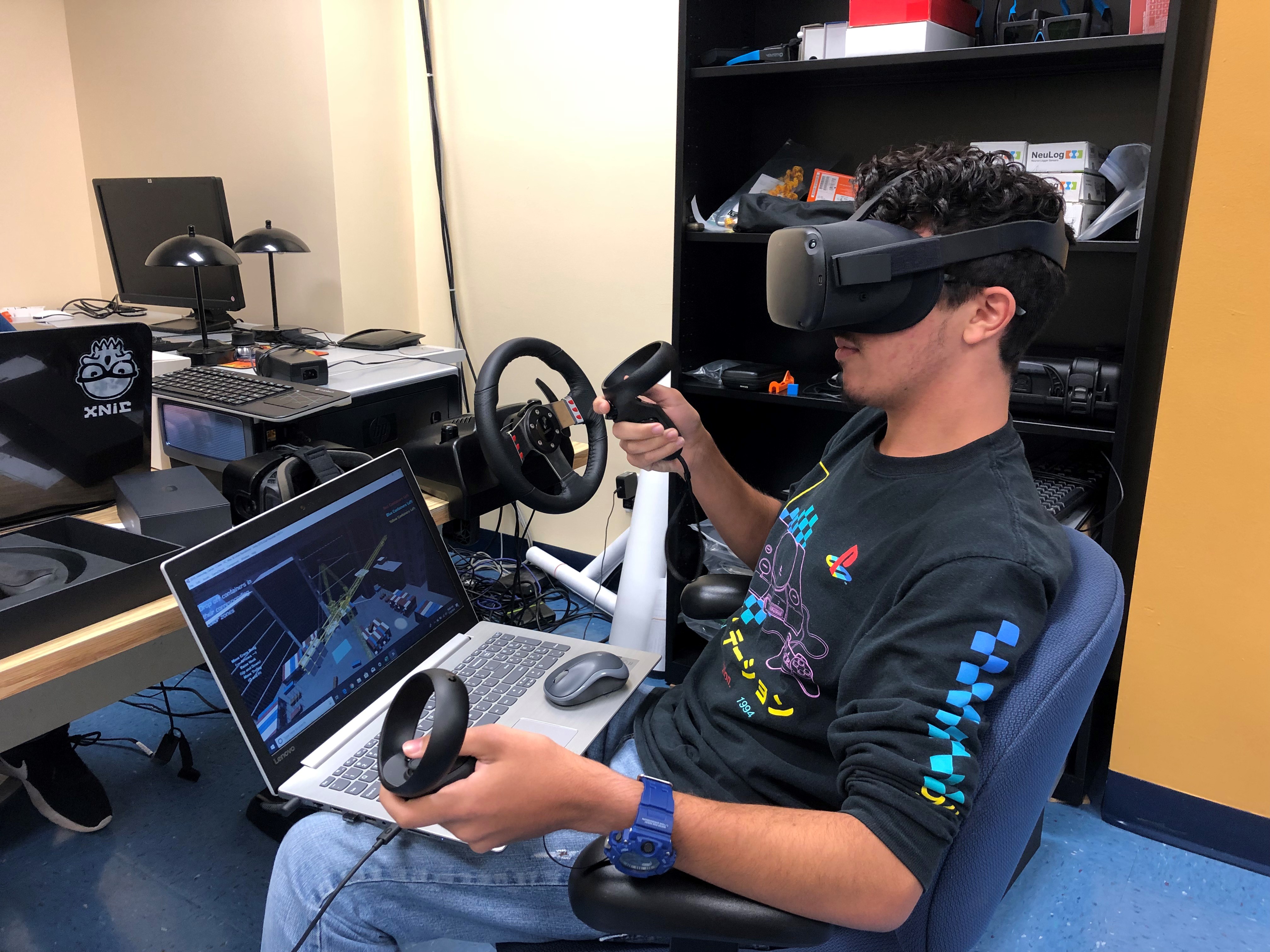 The three Miami Springs Senior High School students worked together to solve their coding challenges. "I'm very impressed with how they help each other. I think they've learned a lot about working in groups," said Nipesh Pradhananga, assistant professor, graduate program director and supervisor of the interns, 
The students' work was so impressive, they were selected to present their final projects to all SYIP interns, supervisors and parents during the closing reception at FIU.
5 Tips for Internship Success
The high school students shared their five tips for success as an intern. 
The Talent Development Network (TDN) is a platform that connects all students in the South Florida region with local paid internship opportunities. Learn more about landing a paid internship in South Florida here.
Are you an intern or did you complete and internship in 2019?
TDN is currently accepting nominations for the Top 10 Interns in South Florida. If you are or were an intern in 2019, nominate yourself here for a chance to be honored.