My first job as a technical designer at Gensler
January 22, 2019 at 12:00am
---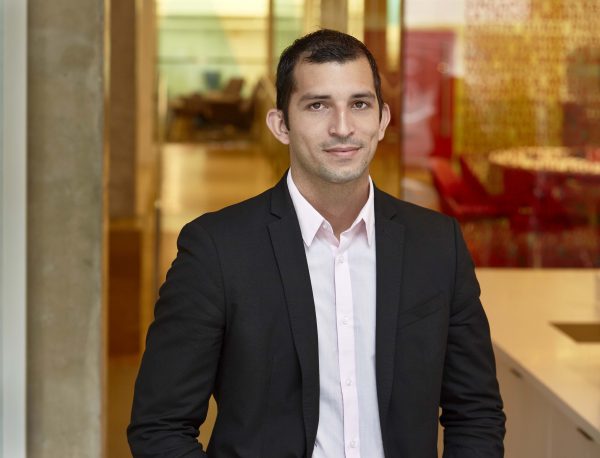 Name: Leandro Lujan Milian
Hometown: Cuba
Degree/Major: Interior Architecture
Where are you working? Job Title? Gensler, Technical Designer
How did you get your job?
I joined Gensler Miami before coming to FIU. I came to the United States in 2015. I have a bachelor's degree in industrial design with a focus in interiors and furniture design. Most of my experience is in interiors. My experience in Cuba and some skills helped me to get the position at Gensler. I'm in my second year and could not be more excited about the years ahead.
What was your greatest fear going into your first job and how did you face it or overcome it?
I graduated with my bachelor's in 2013 and started practicing while I was in Cuba. Gensler is my first job since arriving in the United States. The greatest fear I faced when I entered was to perform at such a high level of expectation. I always have been very dedicated to my work, I guess that helped me to overcome obstacles.
What surprised you the most about your first job?
The biggest surprise was getting a call from Gensler after I did three interviews and being offered the position.
What advice do you have for those beginning the job search process?
I think that having a wide set of skills in the field will help to get a position in any firm. Knowledge of various softwares, mad rendering skills and documentation are a plus to get a job where you actually practice and get experience.
What does a day on the job look like?
Ufff, now it is kind of crazy since I'm working full-time while assisting school full-time. A regular day when I don't have to go to school starts with reviewing my email and starting work on pending items that I left from the previous day on a million post-its under my computer monitor. I generally work on more than one project at a time, so often I divide my day between projects. The content of work varies taking into consideration the stage of the projects. Sometimes it's being involved in conceptualization and creative ideas, and sometimes it's construction documentation.
How does your job connect back to your coursework?
Being able to practice while I'm studying is something that increases my creative thinking, it's a challenge where I have to radically change the way I'm thinking about something. It has helped me to be organized with my schedule.
How has your transition from school to work? How do you balance your time?
I barely have time to do something out of school or work, but I enjoy being hands-on in both things. Typically when I get home, I sit and do assignments until I finish. That can be any day of the week and the finish could be some time around 1 a.m. or could be just a regular all-nighter.
What's been the coolest thing about your job so far?
Being at such a big company with a great culture is the best thing so far. I have the best colleagues. I've been able to work on projects with tremendous impact, that's something pretty cool.