Name: Jeanine Shraim 
Hometown: Sunrise, FL
What is your major? Mechanical engineering 
Where did you intern? What did you do there? I interned with the Boeing Company in Southern California at the Seal Beach location. I worked on the commercial side of the 787 Fleet Chief Office on the Airline Support Engineering (ASE) team.
 How did you get your internship? I got my internship through the HENAAC/GMiS Conference in October 2018.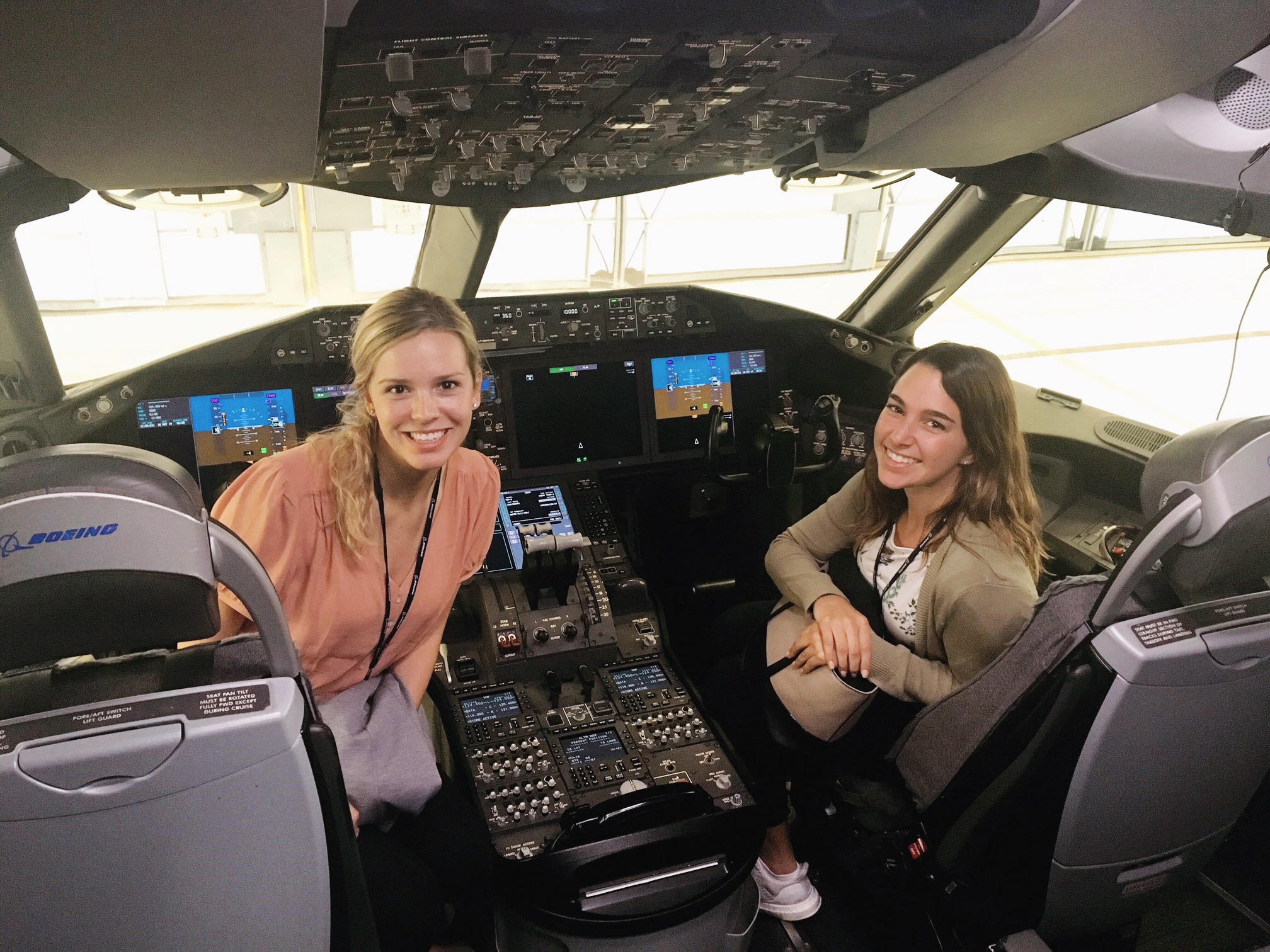 What advice do you have for those beginning the internship process? Start early! You're never too young to go to a conference and pursue an internship. Internships are about learning and of course some companies may have higher year requirements, but a lot are looking for younger students too! If you're already in an internship, make the most of it both in the work environment and exploring the city you're in for the time being.
 What projects did you work on? I've worked and am working on a few projects. The most exciting ones have been collaborating with the ASEs and presenting at AeroMexico's Executive Review Meeting, and  also collaborating with the 787 senior deputy fleet chief to support a fleet-wide issue. I've worked on a few other smaller projects revolving around airline support and reliability as well.
 How did your internship connect back to your coursework?  Since I'm working with airplanes, the class I keep on thinking back and comparing to is mechanical design 1 with Professor Benjamin Boesl in fall 2018 since one of our projects involved designing a plane wing. This was the first time I had really dived into internal airplane structure.
 What was the coolest thing about your internship or that happened during your internship? The projects I highlighted gave me the opportunity to travel to Mexico City, Mexico and to Everett, Washington, which is something I didn't't expect I would get to do during my internship at all so that has been really cool.
 What did you like most about your experience? Boeing cares a lot about making sure the interns enjoy and make the most of their experience so getting to meet a lot of executives, having intern-focused events and activities, and making sure we're included and feel like true employees has been awesome.
 What did you learn about yourself? I've learned a lot about myself. I've learned that I'm a very organized person, not only with my agenda but also with how I set things up (ex. my desk, my room, the kitchen). Most of all, I've learned that I have an interest in systems engineering and seeing the big picture. I do that a lot in my role at the Fleet Chief Office since we're overseeing the entire 800+ plane fleet and I love it.
 How did you expand your professional network? Having "lunch and learns" or informational interviews over coffee or lunch have been a key to expanding my professional network as well as going out to events held by the site or even with other interns.
 How did it help you prove yourself in the "real-world?" Going through this internship now, the last summer before I graduate, helped me to realize over the past four years while I may not have been learning specifics like in aerospace engineering, I have been learning all the context necessary to be successful in my field and I am just as, if not more, prepared as the next person. We all know FIU isn't a school name everyone knows despite its size, but the students graduating and getting employed by companies like Boeing are well-prepared and strong competitors to students from popular engineering schools.