Name: Jenna Mustafa
Hometown: Plantation, Florida
Major: Human resources and marketing
Where did you intern?: Royal Caribbean Cruises Ltd., at the Port of Miami
What did you do there? This summer, I was the campus recruiting intern for RCCL in the University Relations Department.
How did you get your internship? I got my internship by applying through Handshake for the internship. After applying, I had a virtual interview with the RCCL team and I was offered the position.
What advice do you have for those beginning the internship process? As you are beginning to look for an internship, make sure to use the resources at school that are available to you. When I came into FIU as a freshman, I didn't't have any professional experience under my belt and I wanted to change that. I utilized the available resources, like internship and career fairs. I even went through the process of having my resume critiqued by Career Services. All of this prepared me for the internship search process.
How does your internship connect back to your coursework? I am a senior doing a double major in human resources and marketing. This position hit both of those areas! As the campus recruiting intern, I was stationed in the HR department. I helped with a couple of projects in the HR field that helped me gain experience in the area before graduation. I also assisted with marketing on RCCL social media platforms. The entire internship has increased my knowledge in both fields that I am studying. Now, I have personal experiences to refer back to in my coursework during my last semester.
What was the coolest things that happened during your internship? One of the coolest things that happened during my internship was the two ship tours that I was able to take part in! I toured the Navigator of the Seas and Equinox of the Seas. During these ship tours, we were taken to all of the back-end parts of the ships and provided lunch in the fine dining areas. We were allowed to see the ins and outs of the crew experience. Those tours were some of the most memorable parts of the internship!
What did you like most about your experience? Every single employee who I met that works for Royal Caribbean has such an upbeat attitude! I went into the office every day and talked to the employees around me like I had been working there forever. The company culture is very exciting, and it really helped make my internship run smoothly. 
What have you learned about yourself? After the internship, I learned that I can challenge myself with more tasks. I also have learned that I am very fast with communication and that is a helpful tool in the workplace.
How has this position increased your professional confidence? Having a summer internship at Royal Caribbean has increased my professional confidence tremendously. I now have more experiences to refer to in future interviews. I am comfortable in a professional environment.
How have you expanded your professional network? My professional network has expanded so much! Throughout the internship, I worked with more than 90 other interns and was surrounded by full-time employees that will serve as great references throughout my career.
How is your internship helping you prove yourself in the "real-world?" This internship has helped me become more confident in my abilities and the way that I portray myself. With this internship as part of my experience, I can show that I have worked in a corporate environment and have gained as much knowledge from this position that was possible. I recommend all of the internship opportunities at Royal Caribbean for anyone who is interested in applying!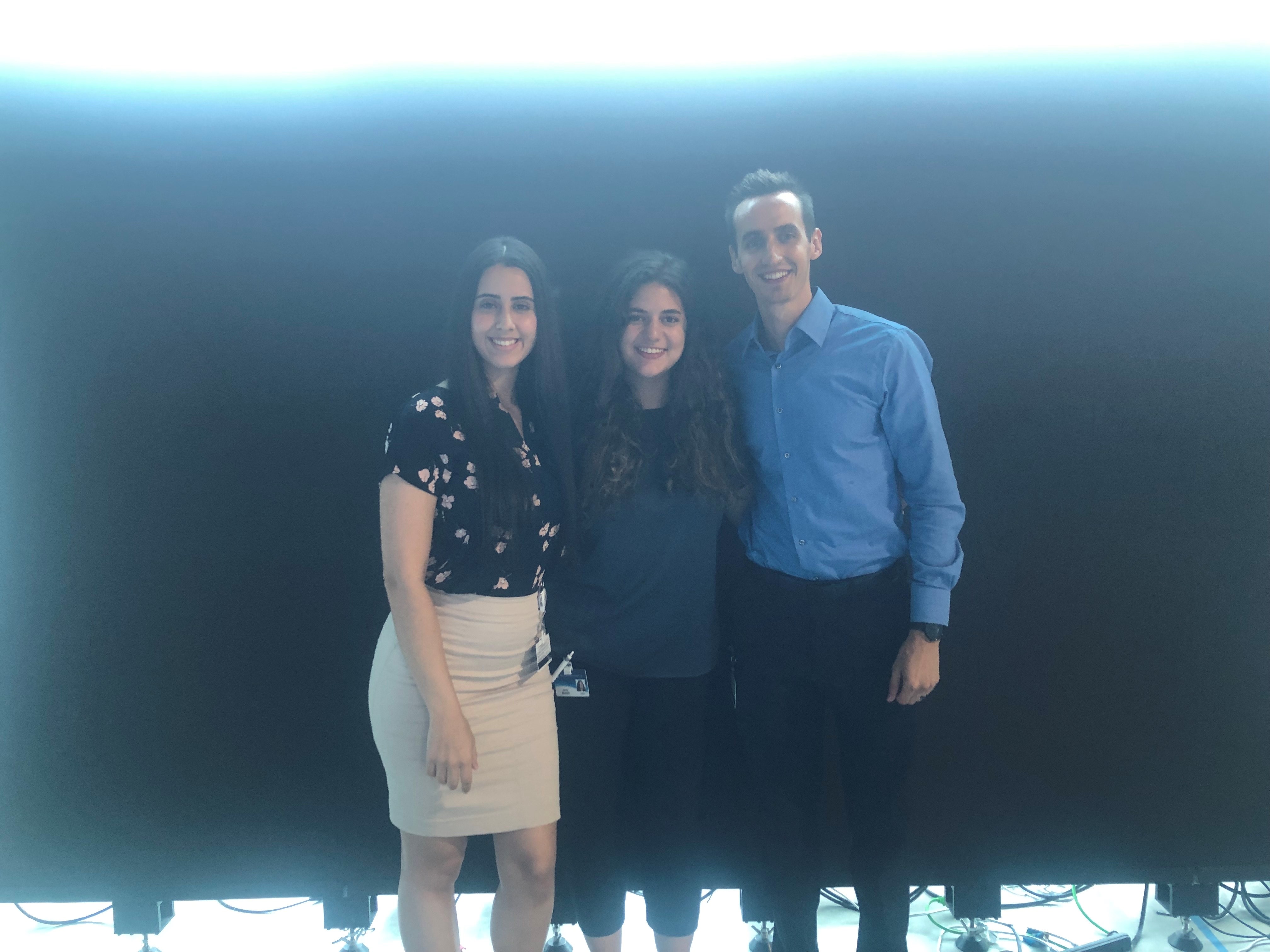 Left to right: Dana Arias, Jenna Mustafa and Chip Turrisi from Royal Caribbean's Campus Recruiting Team.