It takes a lot to make a great beer festival — much more than just the brews themselves. It's the setting, the food and the people that can truly elevate an ordinary event into a stellar occasion.
North Miami BrewFest promises all of this and more, going above and beyond to offer visitors an immersive experience into the world of beer. Beer enthusiasts can leave the event knowing more than just a thing or two about brewing, while also supporting local craft breweries, the local community and FIU students.
Started by the Chaplin School of Hospitality & Tourism Management, the one-day festival incorporates many educational components. Proceeds from the festival support the school and its brewing science program. 
Students first
Students play a big role in why BrewFest is so special. Not only do students help run the event by volunteering, but those involved in the brewing science program get the chance to serve their own brews to the community.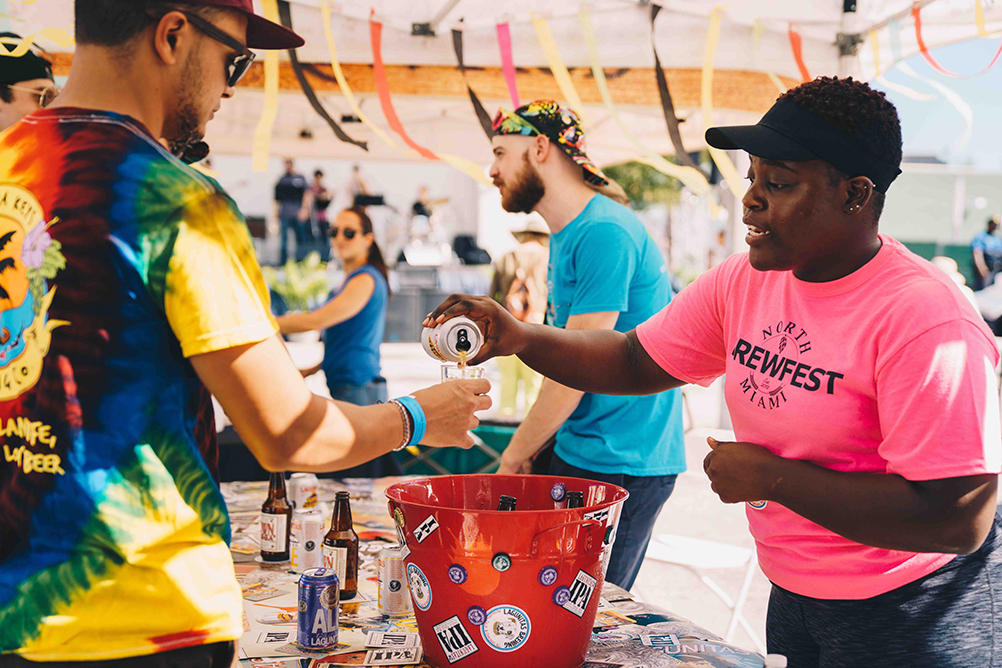 In a review of last year's festival, Florida Beer Blog called the eight student brews served the "most important beer[s] in the entire event."
"These are the people [who] are going to be making and sustaining the craft beer scene in Florida for many years to come," wrote Dave Butler. 
The writer also praised BrewFest for its "relaxed crowds, amazing food and really good and informative chances to learn and expand horizons," along with its "fantastic" selection of beers, from sours to stouts.
Learning from the masters of beer
Those hoping to get an inside look into how their favorite brews are made are in for a treat. 
Professor Barry Gump, the Chaplin School's Eminent Scholar Chair in Beverage Management, plays a big role within the Festival, leading many of its seminars.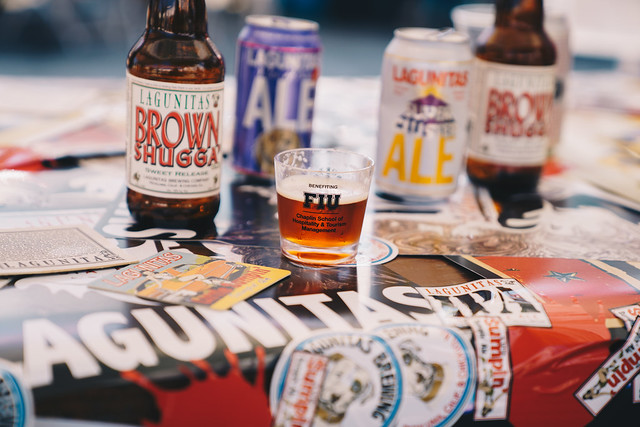 Last year, Gump and fellow beer experts gave seminars on the history of beer, how to start homebrewing and also how to bake with leftover grains. These allow visitors to further connect with the beloved drink.
"It's always amazing how much you don't know until you're presented with those facts and I learned more than a few things from Dr. Gump, which was fantastic," added Butler.
The educational component is unique to the event, pushing the limits of what a beer festival can offer to the community.
The perfect complement to your brew
Diverse food options—from large and small vendors—are featured at the Festival, giving visitors endless beer pairing options.
Last year, locals like North Miami gastropub Lettuce & Tomato served up pizza alongside empanadas from Half Moon and wings from Wingstop. Gyros, lamb shanks and high-end meats were also paired.
For dessert, local gourmet ice cream shop Frice Cream scooped out a unique beer-inspired imperial stout ice cream with caramelized oats. The stout used in the frozen treat was made by FIU brewing students.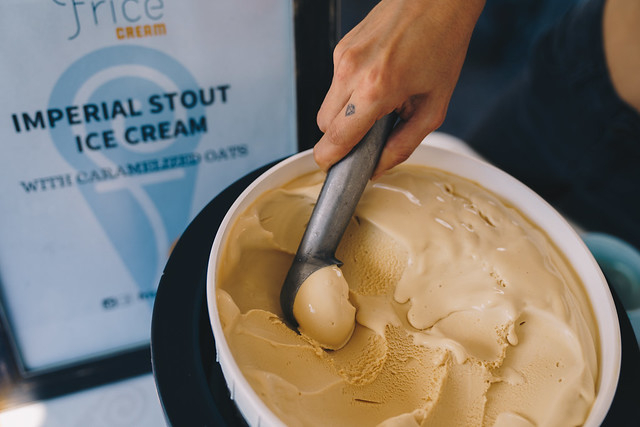 Food is included with admission. Gump encourages visitors to sample several of the foods served to see how they complement the beer.
"If you like a particular wine, you'll like it with anything. The same applies to beer," Gump says."Try every type of food with every type of beer and find what you like. It is very personal."
The 2019 North Miami Brewfest will take place at MOCA Plaza on Nov. 16, 2019. Tickets are already on sale. Get yours here. The university community can save on tickets: Use the code FIUFAMILY for 20 percent off both VIP and general admission at checkout.