Wuying Lin felt lost at home. So she went to Antarctica for a reboot.
Through Homeward Bound, a program for women in science, technology, engineering, mathematics and medicine, Lin traveled to Antarctica, where she developed her leadership and networking skills. She also refined her communication skills to better engage the public and inform decision makers, goals she did not intend on pursuing when she first started her career.
A Pew Marine Fellow in FIU's Institute of Water and Environment, Lin is advancing conservation policies to disrupt the illegal trade of sea turtles, giant clams and horseshoe crabs in her native China. She is also a mother to a toddler, Hai, which means "Ocean" in Chinese.
Rather than lose herself in the growing demands at work and home, Lin boarded the cruise ship MV Ushuaia with 79 other women to explore Antarctica and empower themselves. For three weeks, they participated in lectures, personal and leadership development sessions, and excursions. Preparation for the expedition began 11 months prior with online learning and collaboration sessions, that allowed the women to connect before they even boarded the vessel.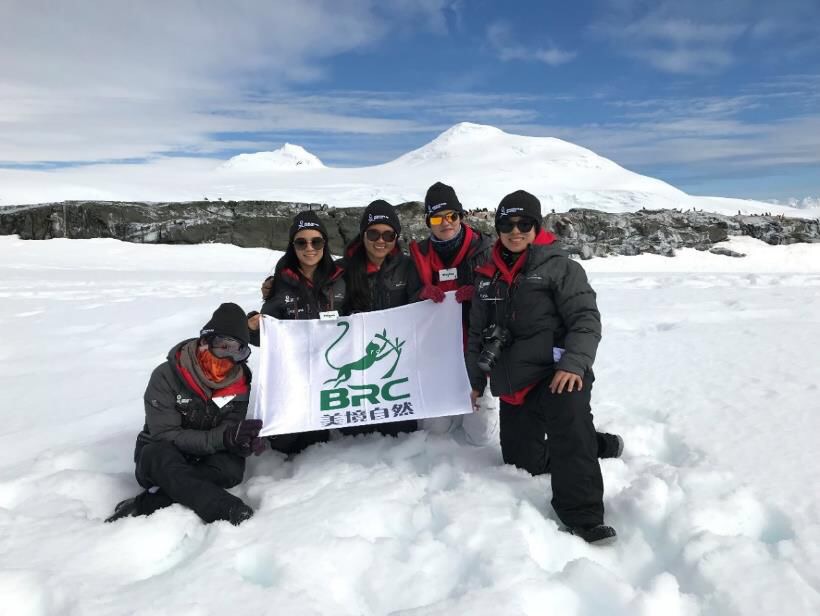 Some of the most meaningful experiences for Lin came from attending talks by Costa Rican diplomat Christiana Figueres. She played a key role in negotiating the United Nations' Paris Agreement and is known for delivering emotionally charged speeches on her mission to save the world from global warming.
"I learned there's power in vulnerability," Lin said. "She shows people why they should care, maybe that's why she has made such an impact," Lin said.
Now back home in China, Lin is taking the skills she learned aboard the MV Ushuaia to advance marine wildlife conservation, and STEM education for girls, through outreach programs. She is also writing a book on leadership for women in STEM with other Homeward Bound participants from China. Lin is also developing a leadership program for her team at the Guangxi Biodiversity Research & Conservation Association, where she works as scientific director.
Lin earned a master's degree in environmental studies from FIU's Department of Earth and Environment in 2012. She was appointed Pew Marine Fellow in 2018.