President's Sunday Briefing: While you were sleeping, you missed ShellHacks!
Every week, President Mark B. Rosenberg shares what's on his mind in a personal message to the community. Enjoy the latest issue of his Sunday Briefing on FIU News.
September 22, 2019 at 12:00pm
---
Dear FIU community:
While most of us were sleeping on Friday night, software specialists from JP Morgan Chase & Co. were leading a seminar on python in the Graham Center packed by nearly 100 engineering and computer science students from FIU and throughout the country who had traveled to our FIU just to participate in a 36-hour hackathon known as ShellHacks.
While most of us were sleeping last night, Mitre technologists were offering a Linux and cybersecurity workshop in the Graham Center to about 50 students who wanted to get the latest from one of the country's leading defense department think tanks.
You might ask, "What exactly is a hackathon?" A hackathon is a 36-hour sleepover where students of all academic backgrounds and skill levels come together to solve problems by using technology.
Over the course of the weekend, students form groups and create projects that tackle these challenges—all while attending workshops to develop new skills, receiving mentorship from industry leaders and networking with recruiters from top companies. For this sleepover, nearly 700 students showed up to code, problem solve, help each other and just have some fun! All of this under the auspices of our College of Engineering and Computing and numerous highly motivated faculty, staff and administrators.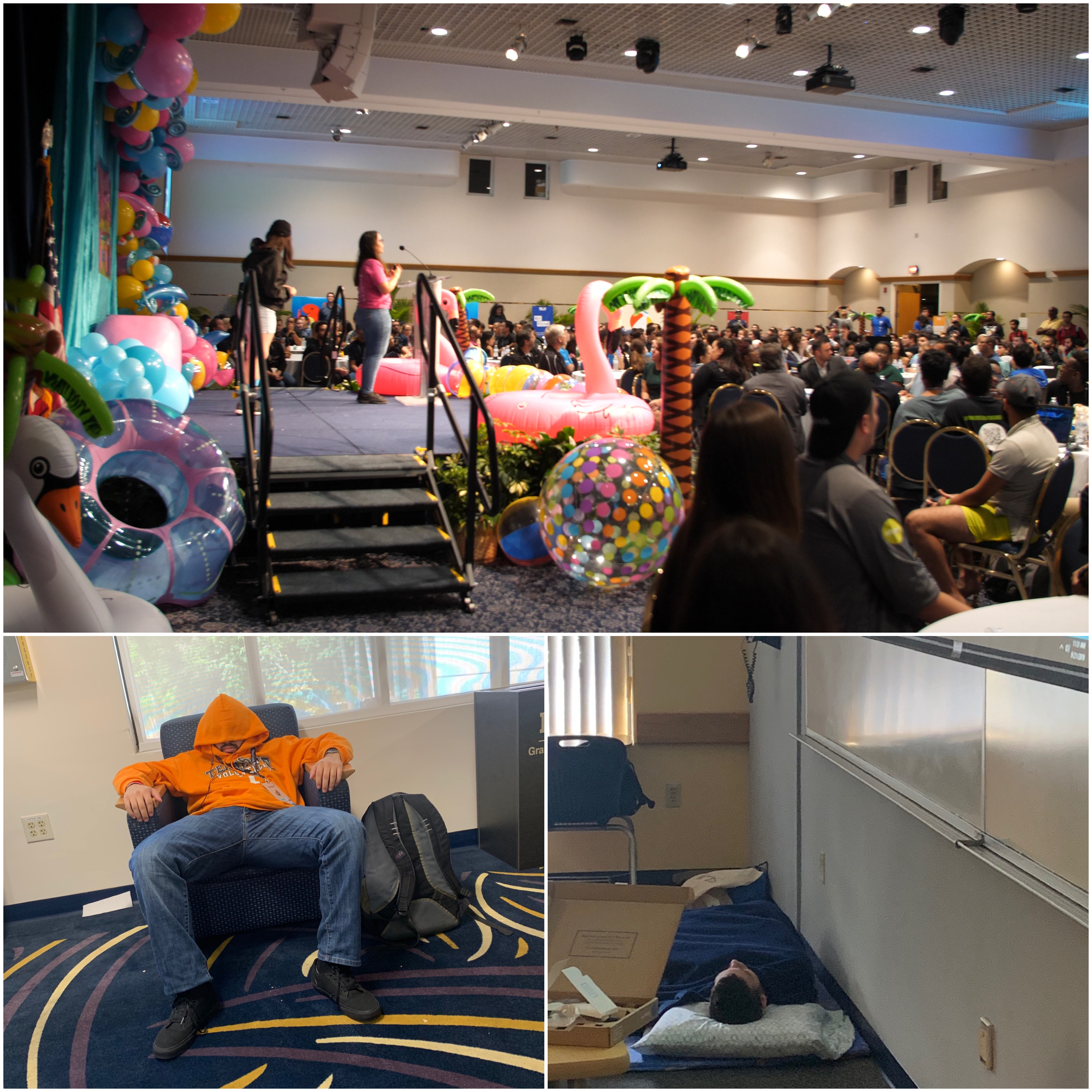 Tech companies love these gatherings. Among the sponsors this year, JP Morgan, Mitre, Microsoft, Twitter—the social network's first hackathon ever in Florida—and Nike—the company's first-ever at FIU!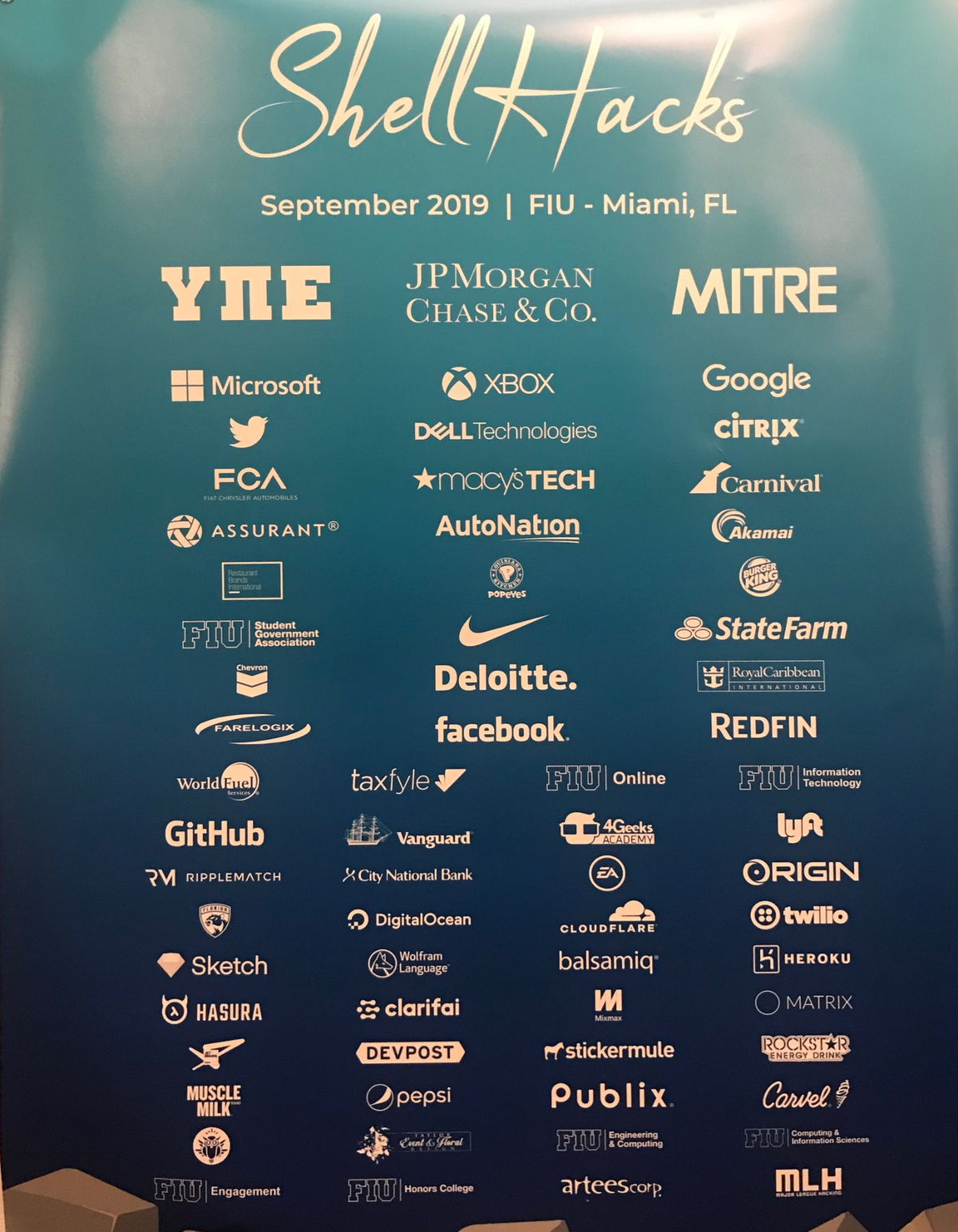 Organized by Upsilon Pi Epsilon (UPE), FIU's largest student technology organization, this hackathon is the fourth that our students have put together. UPE has been named the Top National Chapter three years in a row and has grown from 50 active members in 2014 to 500 active members this year. More than 100 students have received internships or full time jobs just this past year through their participation in UPE!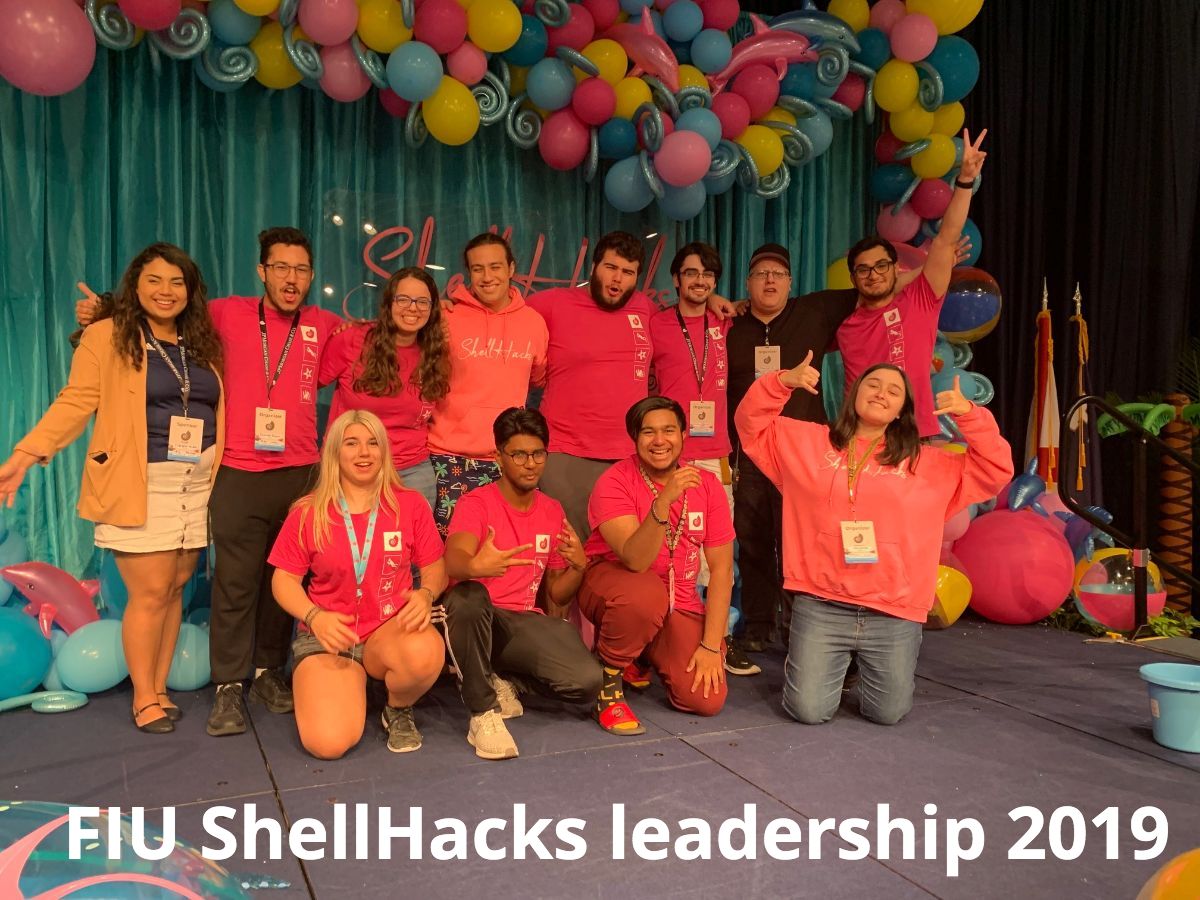 ShellHacks is part of a national student hackathon network—known as Major League Hacking (MLH). Each year, the MLH powers more than 200 weekend-long invention competitions with more than 65,000 students around the world.
We like these gatherings! They are part of the learner experience that helps to define FIU and give value to our students. Bringing students of all academic backgrounds and skill levels together to solve problems using technology, the round-the-clock marathon coding sessions push students way outside their comfort zones and help them strengthen their technical and communication skills and build confidence in their abilities. In addition, participants attend workshops to develop new skills, receive mentorship from industry leaders and network with recruiters from top companies. Throughout, company representatives are interviewing prospective employees, and hire many right on the spot.

This ShellHacks brought a number of alumni back. I was so pleased to see recent FIU Worlds Ahead graduate Cesar Villa Garcia '18, one of the founding organizers of UPE and our ShellHacks initiative. He is a software engineer in New York at JP Morgan Chase. He returned to recruit additional talent for the bank. Microsoft landed Luis Masieri '13, who was back as well to recruit. A graduate of John A. Ferguson High School in Miami, the computer engineering graduate now lives in Seattle. (Luis loves his job but admitted that he "missed the sun and cortaditos.")
Another alumna, Krista Shuckerow '18—who majored in statistics and economics with a minor in computer science—got her first job offer before graduation working as an engineering resident at Google. Today, she is a software engineer at Apple. Shuckerow went to her first hackathon as a sophomore. She says, "I walked in, joined a team, built a project and demoed how it worked at the end to a number of judges. One of them was an FIU alumnus who works at Google. He was impressed with our project and gave me, and all the other people on my team, his work email… I emailed him asking what I needed to do to get better. It was basically learn more programming languages, learn theory better, practice, practice, practice. So I did."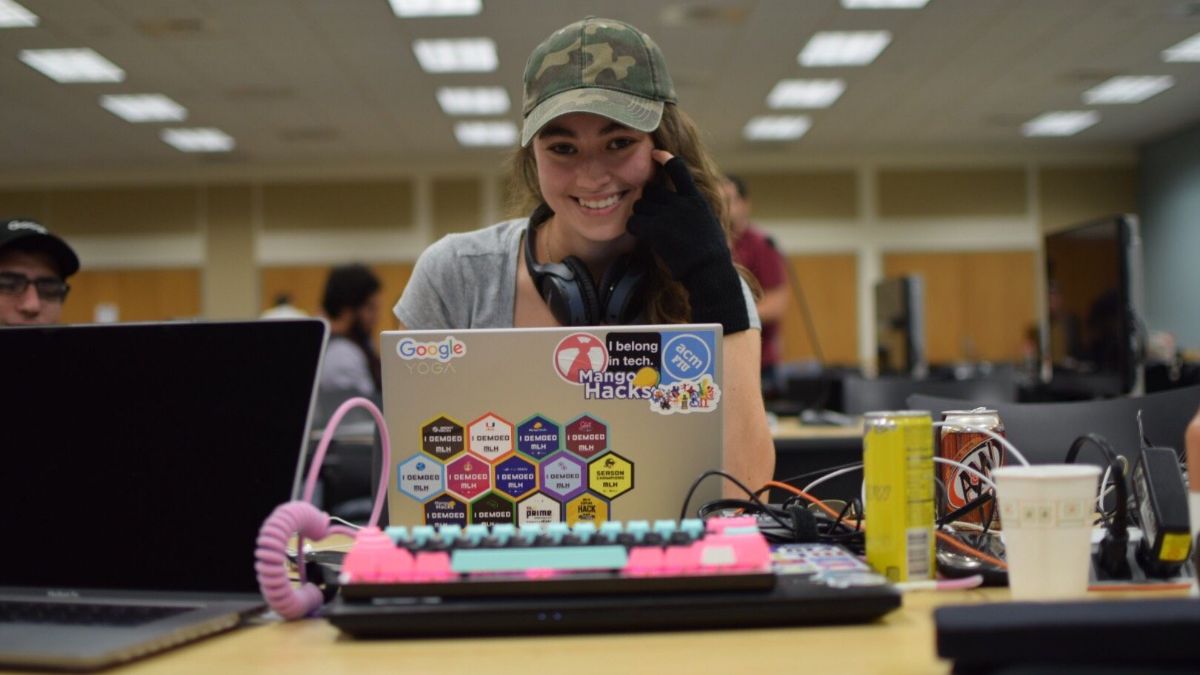 Shuckerow says she formed strong relationships with other hackathon participants, so much so that they would recommend each other to recruiters during interviews. She says, "If you got picked for an interview, the recruiter would normally ask for suggestions of other talented programmers you know. Anytime someone got one they would recommend one or two other people and so on, and it would daisy chain until everyone [who] wanted to interview at the company had been recommended."
Student organizers spent more than 80 hours a week working on the logistics of ShellHacks. Many would go home after classes, take a shower and come back to continue working, often sleeping on campus.
"We do it out of pure passion, pure concern for our student body," says Nazmul Huq, lead organizer and a senior majoring in computer science.
"My favorite part of ShellHacks is watching a student's confidence increase after hearing a recruiter from Google say that they're really impressed with what they see in them and at FIU." Huq adds, "We want future FIU students to have even more opportunities."
Shanna Sit, a senior majoring in computer science, has worked on the marketing and graphics for the hackathon. She echoes that the time they've put in between classes and homework is out of a desire to build a community here at FIU that promotes opportunities of this magnitude.
"I like doing something that changes the school...changes lives. It's very rewarding," she says. "My mentor Cesar [Villa Garcia] helped me so much that I want to give back."
This gathering gives us a glimpse of what matters to these students and how capable they are of organizing and executing at a very high level. There is still time today—Sunday—to observe and participate in ShellHacks 2019. Stop by the Graham Center before 3 p.m. You will be amazed at the energy and creativity of hundreds of our best and brightest, who will soon be our community and national leaders, helping to push the tech frontier out even further. With these students and their work ethic, we are in good hands!
In the Panther spirit,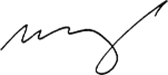 Mark B. Rosenberg