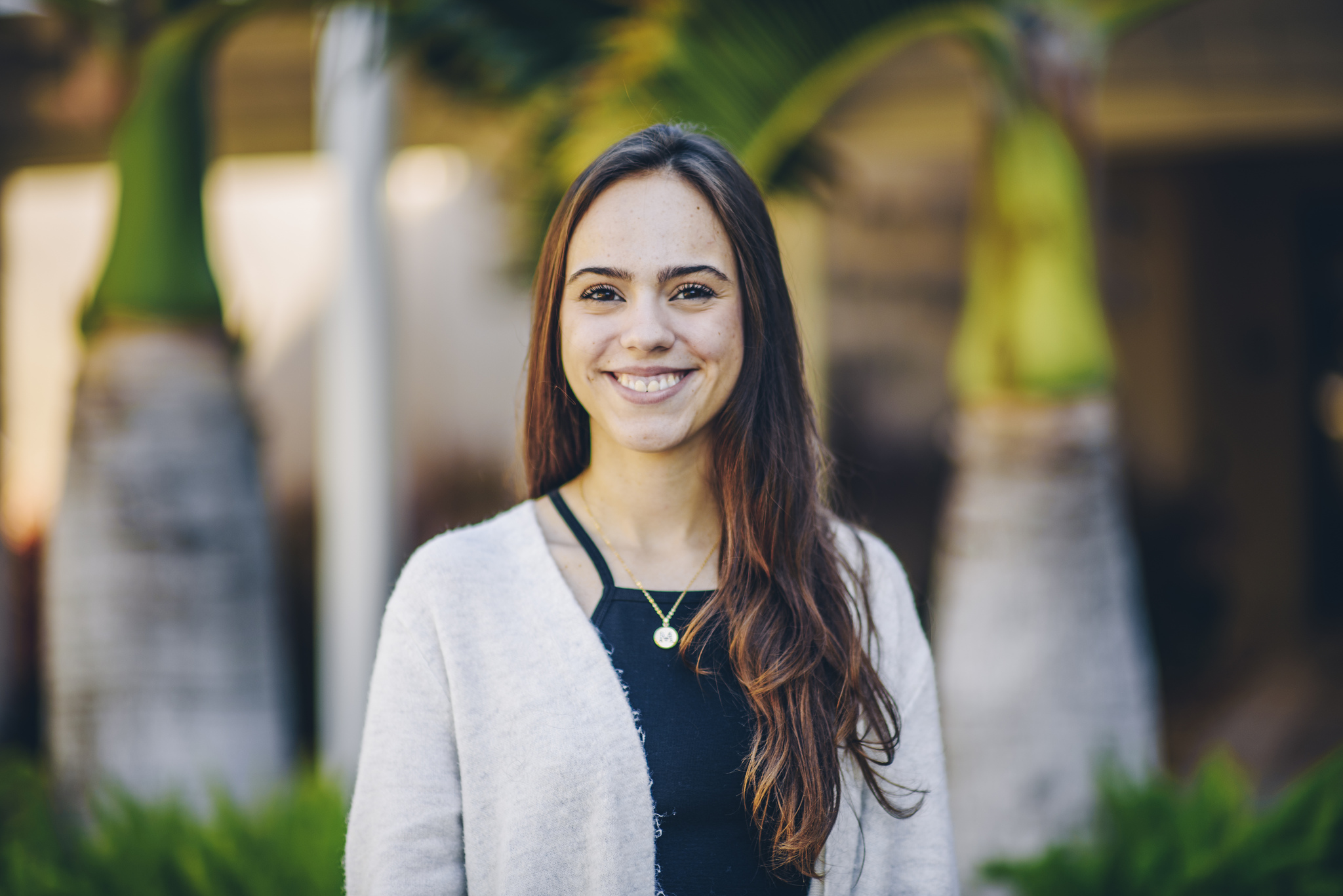 That's what Mariet Cardenes was thinking of when brainstorming ideas for what became the winning recipe for this year's Red Robin Golden Robin Contest, which, through its partnership with the annual Food Network & Cooking Channel South Beach Wine & Food Festival, awards one student each year a $10,000 scholarship and a chance to have their recipe featured in the restaurant's menu and served up at one of the Festival's most iconic events.
The sophomore grew up in Spain and thought of nothing better to amp up the classic American burger than the signature gusto of the Iberian nation's cuisine.
"I'm in love with Spanish food," said Cardenes, whose favorite meals are "paella, tortilla española (Spanish omelette), ensalada rusa (potato salad) and ropa vieja."
But it's the sharp contrasting flavors of chorizo, manchego cheese, garlic aioli, crispy fried onions and arugula that made her "Merisnard" burger stand out from the stack of applicants.
"'Meri' is what my friends call me, and 'Snard' is for Spaniard," she explained.
Karen Kaehler, who has been the culinary manager at Red Robin for five years now, was one of the judges who reviewed the 400-plus submissions from students.
"This was the best competition of FIU submissions by far since I've been here," Kaehler said.
"We loved the stories the students told and their bold choices, but a truly marketable burger with a story, an intention and ingredients that work together pulled Mariet's over the top!"
Kaehler said the recipe has several wow factors, such as its balance of heat, salt, fat and crispness.
"We know from Red Robin experience that the crispy onions are a huge crowd pleaser as well," she said.
Its trendiness and authenticity, she added, give it a fresh international twist.
"Chorizo is very on trend in burgers right now. The authenticity of the Manchego is a great complement to it," adding "garlic spread is an international favorite as well. We love this."
Cardenes was surprised at Biscayne Bay Campus with the fantastic news.
"They sent me an email saying I was one of the finalists and they needed me to come over for some pictures," she said. "It was really unexpected. I didn't even think I was going to make it to the top 10."
But Cardenes wasn't a finalist. "I started crying, I couldn't believe it," she said.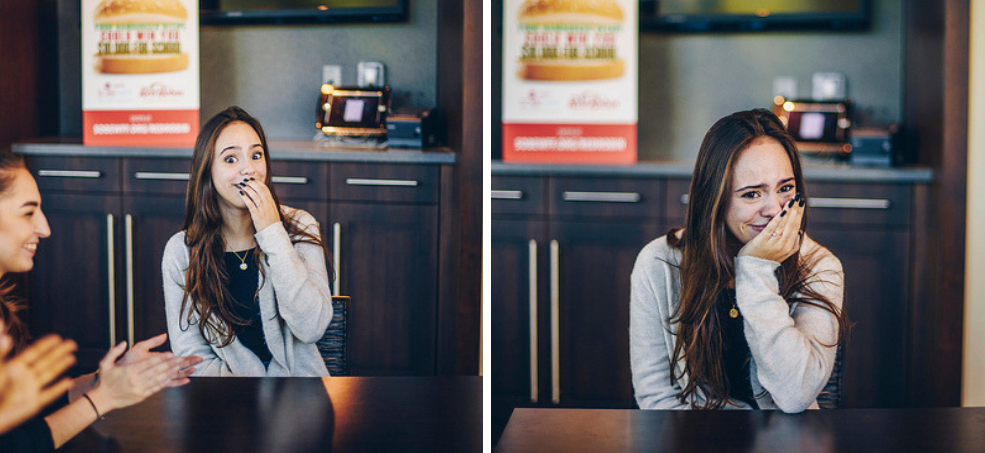 Cardenes will be presenting her creation at the Heineken Light Burger Bash presented by Schweid & Sons® hosted by David Burtka & Neil Patrick Harris on Friday, Feb.22, during this year's Food Network & Cooking Channel South Beach Wine & Food Festival. It will be her first time at the festival.
"I've heard great things about it so it will be a great experience."
Cardenes, who when she isn't studying, works as a restaurant hostess, says the scholarship gives her some much-needed financial peace.
"I've been really stressed about scholarships and nursing school is not cheap," said Cardenes. "I come from a low-income family so it's an enormous help."
 Contest participants provide the recipe but don't need to cook up their submissions. Cardenes encourages students to give it a shot.
"It's a very simple scholarship in the sense that you don't have to write an essay or anything but just come up with an interesting recipe," she added. "It was so easy to apply. There is no other scholarship like this." 
The Food Network & Cooking Channel South Beach Wine & Food Festival will take place from Feb. 20 – 24, 2019. For the full list of events or to purchase tickets, click here.