Roary gets an anime makeover
A line of products starring a Japanese-inspired Roary character is headed to Barnes and Noble @ FIU.
There's an adorable, grumpy creature coming to campus. Meet FIU's very own Tokyodachi.
Inspired by Japanese anime and video game characters, the Tokyodachi collection features emotive characters within the popular lifestyle line by apparel retailer Zephyr. Most are interpretations of college or pro sports mascots, although Zephyr also has its own original characters.
Tokyodachi chracters are charming in their round shape, small size and grumpy facial expression. 
Various products featuring the Japanese-inspired Roary — including hats, long and short sleeve tees, school supplies and more — are now available at Barnes & Noble @ FIU.
"This launch is particularly exciting for the university community because these designs are so different than what FIU students, alumni and fans expect to see on their school spirit wear," says Mike Comiskey, general manager at Barnes and Noble @ FIU.
"They are cute and crabby. Everybody has good and bad days but these guys are just always moody," says David Gormley, CEO and founder of Zephyr.
"They appeal to the generation that grew up with gaming, Pokémon, emoticons and anime," he adds.
Since Tokyodachi's launch last August, its characters have become quite popular in the college sports world, with more than 200 universities across the country proudly sporting Tokyodachi products starring their mascot.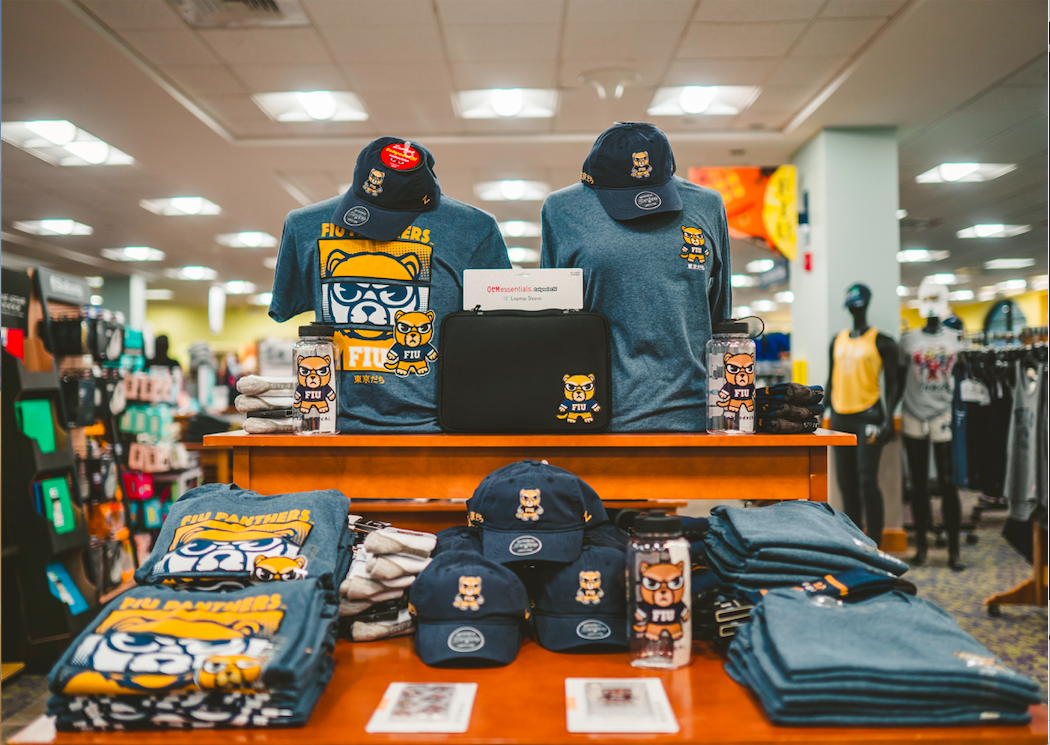 "I always tell people they bring good fortune," says Gromley. "They're sweet characters, and it's a fun new way to show school spirit." 
Check out FIU's Tokyodachi line at Barnes & Noble @ FIU.