By Brittany Baldwin
While the holidays offer a much-needed respite from the daily grind, they can also introduce interruptions to your routine health practices.
For me, the most challenging part of the holiday season is maintaining healthy habits through the hustle and bustle of the semester wrapping up and organizing holiday travel plans.
Over the years, I've found several strategies to help me maintain my health during the holiday frenzy. I hope these practices prove beneficial to you as well.
The key to my health-related success during the holidays is planning. This goes for both my meals and exercise regimen.
I plan my daily workouts using whatever space or equipment I anticipate will be readily available to me. I like to loosely program or plan these workouts at least a few days in advance to avoid any excuses.
I also craft the intensity of my workouts based upon whether I intend to indulge a bit more than usual during a holiday meal.
For example, Thanksgiving morning I typically wake up bright and early to complete a higher intensity workout in preparation for a big day of celebration. Depending on my location, I'll either complete a circuit training workout at a local fitness center or plan a home workout routine.
Simple activities such as climbing stairs, doing wall pushups, or squats on your couch are all effective ways to stay physically fit at home during the holidays.
In terms of meal planning, I practice mindful eating and portion control, while still allowing myself to enjoy some of my favorite holiday treats.
I also make a conscious effort to avoid centering family bonding around food or being sedentary. Instead, I think of physical activities that we can enjoy together. Walking through the mall or visiting local museums are some favorites for my family.
For those staying local for the holiday season, the FIU Wellness and Recreation Center (WRC) will be open for most of the days leading up to the holidays.
Campus traffic is typically slower than usual, so parking and WRC access should be easy to navigate.
When it comes to maintaining healthy habits during the busy holiday season, a little intentionality goes a long way.
I recommend setting a personal goal for how you plan to both enter and exit the holidays in terms of your health practices. Then work backwards to decide which behaviors and strategies will best assist you in maintaining such expectations.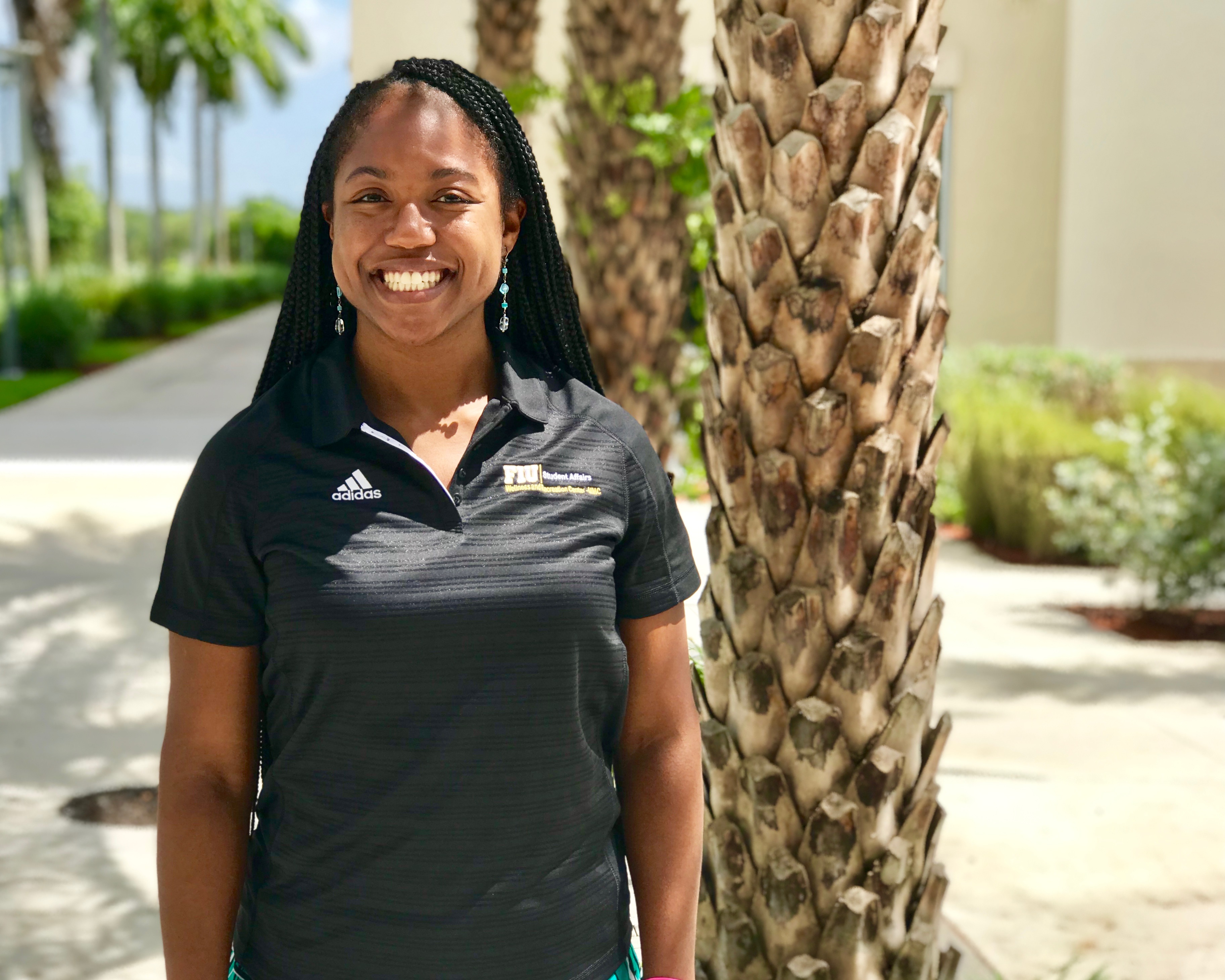 Brittany Baldwin is a certified personal trainer with a master's degree in recreation administration from the University of Nebraska at Omaha and a bachelor's degree in exercise science from Creighton University. She currently works as the assistant director of fitness at the FIU Wellness and Recreation Center at MMC. This article is part of an FIU News series featuring Baldwin's perspective on health and fitness.