Students discuss sexual assault in the LGBTQ community
March 12, 2019 at 12:00am
---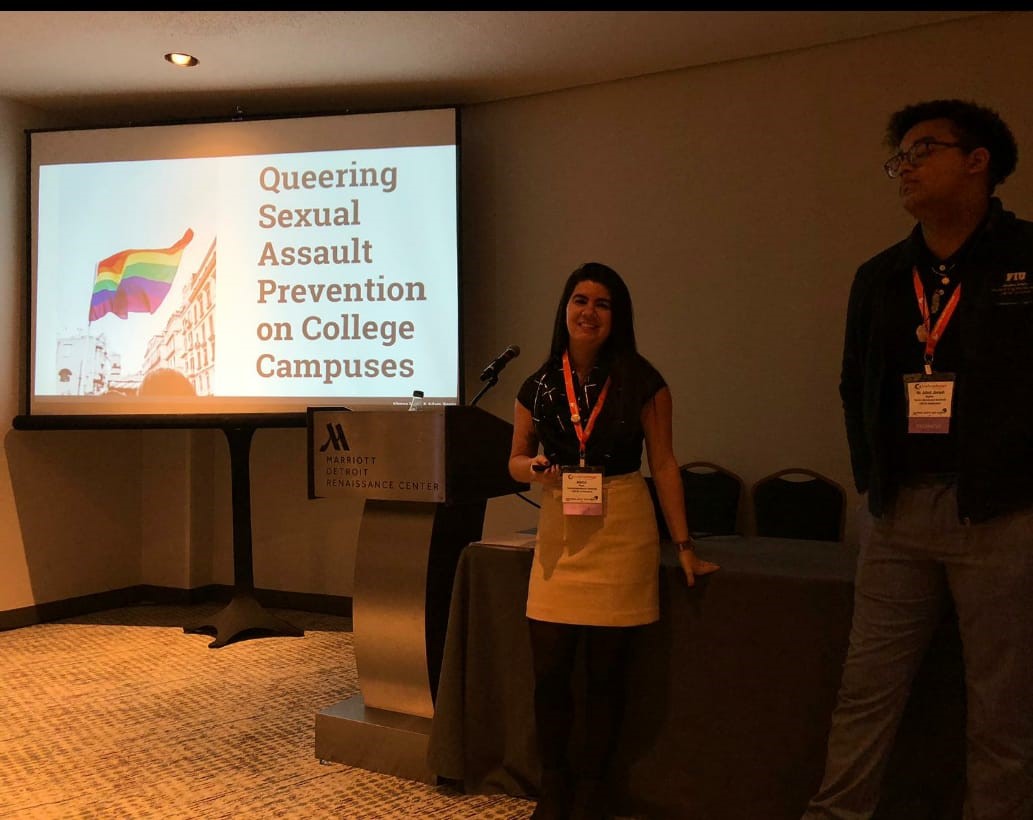 According to the National Resource Center on Domestic Violence, 73 percent of LGBTQ-identified college students experience sexual harassment or assault by the time they graduate.
To offer a deeper understanding of how sexual assault impacts the lives of LGBTQ students, graduating senior Alyssa Pepio and Adam Ropizar lead a workshop titled "Queering Sexual Assault Prevention on College Campuses" at this year's Creating Change Conference, which offers a platform to discuss LGBTQ rights and issues.
"Most sexual assault prevention education centers around cisgender, heteronormative experiences. However, what many people don't realize is that sexual assault disproportionately affects members of our community," Pepio says.
Pepio and Ropizar also discussed FIU's multi-tiered approach to address the issue, which includes research, specialized workshops, implementation of policies and student services such as sexual assault/harassment training, Peer Educators, Counseling & Psychological Services, and It's On Us initiative. Workshop participants were encouraged to develop an individualized prevention plan that they could carry out in their respective universities.
The FIU duo represented the university's Multicultural Programs and Services, LGBTQA Initiative at the conference, held in Detroit, Michigan, and attended annually by 3,500 people from all over the world. They were chosen to present after a rigorous selection process.
Hosted by the National LGBTQ Task Force, the country's oldest national LGBTQ advocacy group, the six-day conference features training sessions, workshops, and networking opportunities with LGBTQ advocates, leaders and experts. Conference speakers over the past 31 years have included high-profile individuals including civil rights activist Julian Bond; Emmy-nominated actress Laverne Cox; and comedian Kate Clinton.
In addition to sessions lead by community leaders, the National LGBTQ Task Force accepts proposals from students. This year, more than 500 proposals were submitted and 140 were selected to be presented as workshops featuring various topics. Two of the proposals selected were from FIU students.
"Florida International University is such a diverse institution and having our students share their knowledge and research on topics they feel passionate about allows FIU to continue pushing boundaries and improving for our LGBTQ students," says Bianca Bovo, interim associate director of Multicultural Programs and Services, LGBTQA initiatives.
Ropizar also presented alongside Charisse Mellison. Their workshop on "Shattering the Stigma: Queer Men of Color and Sexual Violence" informed participants about the high prevalence of sexual violence toward queer men of color and provided participants with the necessary tools to combat this epidemic in their own communities.
Based on the National Intimate Partner and Sexual Violence Survey, 21 percent of heterosexual men experienced a form of sexual violence other than rape in their lifetime versus 40 percent of gay men, and 47 percent of bisexual men. Furthermore, a report by the National Center for Injury Prevention and Control found that 32 percent of multiracial men experience sexual violence in their lifetime.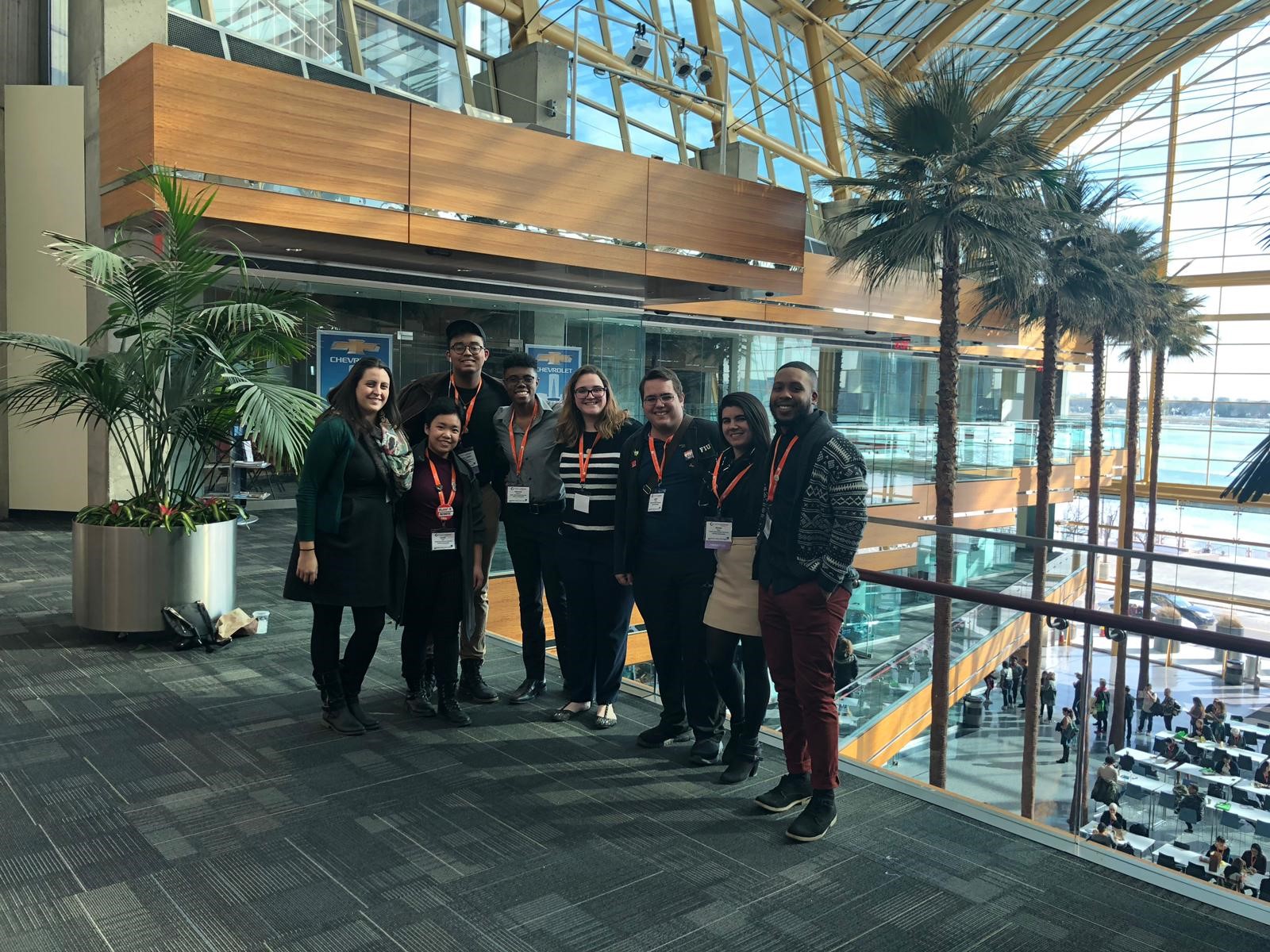 Presenting at the conference left a lasting impression on FIU student contributors. "I had a chance to both educate other activists as well as learn from people who have been doing the same advocacy work as myself, which can definitely aid me in my future research and presentations," Ropizar says.
"It was a humbling experience to be able to present alongside so many influential leaders within the LGBTQ community," Pepio adds.
To learn more on how you can become involved, visit the Multicultural Programs and Services, LGBTQA Initiatives.