Social Work student gives helping hand to undocumented families
---
Today in the United States, nearly six million citizen children live with a family member who is undocumented, usually a parent.
Maryam Rafieifar started working with undocumented immigrants while she was a project manager for the International Committee of the Red Cross in her home country of Iran; she managed a project providing primary health care services to Afghan refugees and undocumented immigrants. The project expanded to include mental health services, referrals and social workers.
When Rafieifar began her Ph.D. at the  Robert Stempel College of Public Health & Social Work, her intention was to continue her work with undocumented immigrants.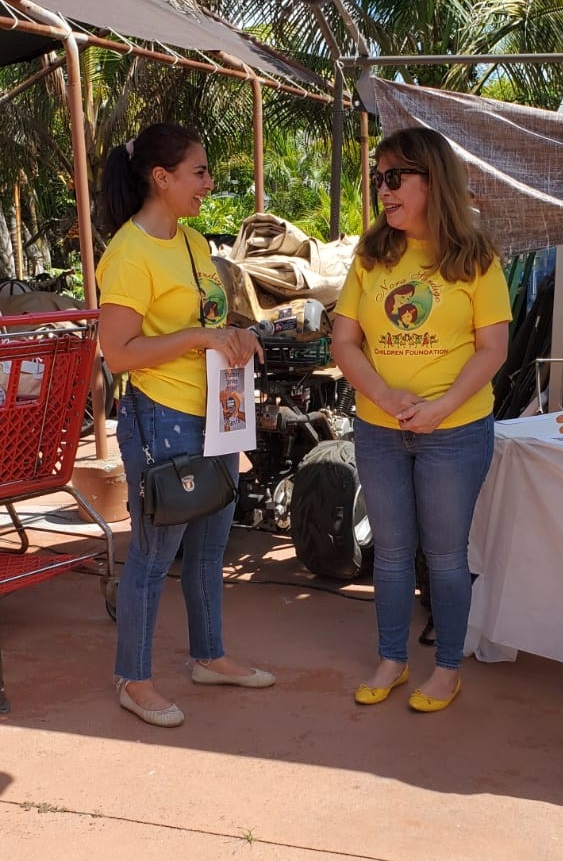 "I got the idea that I really wanted to work with undocumented immigrants because they're already underserved in many parts of the world. For refugees and immigrants, there are lots of different organizations with mandates to assist them, but no one recognizes the undocumented as people with rights."
Rafieifar then found many similarities between undocumented children living in the United States and those in Iran, including lack of access to social welfare and medical programs. As a result, her goal focused in on helping undocumented children. Rafieifar wanted to better understand how being undocumented or the child of an undocumented parent or parents affects children's mental health and what resources they could use or need.
"When I started to read and learn about undocumented immigrants in the U.S., I found this population, who are citizens with an undocumented parent or parents. It's a very complicated situation," said Rafieifar. "They have every right as a citizen — but because of their parents' status, they are often deprived of access to social services, mostly because their parents are afraid they will be taken away and never see their children again."
As part of a class project, Rafieifar discovered an article about the  Nora Sandigo Children Foundation and began working with the organization managing volunteers and donations. The foundation is centered on Nora Sandigo, who is the legal guardian of more than 1,200 children whose parents have either been deported or have a strong fear of deportation.
"Maryam has been able to bring her experiences of working for international relief organizations to help us here and she has been a tremendous asset to our foundation," said Sandigo. "With limited resources, it's often difficult to find volunteers who want to help us organizationally. We need more volunteers like Maryam who can help us to better serve the children."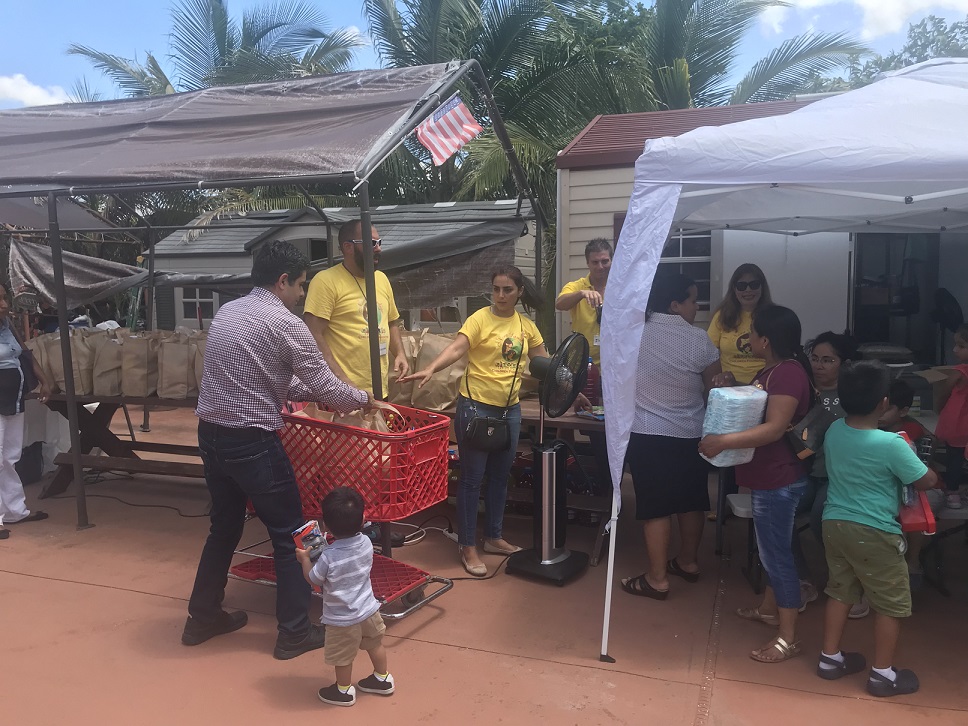 "I realized that grassroots organizations like Nora's, that grow out of such a critical need – they also need help. They are working with limited supplies and, often, limited experience in running an organization that can quickly grow."
As she plans for her dissertation, Rafieifar continues to work with the Nora Sandigo Children's Foundation. She recently was awarded a Global Civic Engagement Mini Grant, based out of the  FIU Center for Leadership and Service, to help host an event – in conjunction with the  Nora Sandigo Children Foundation— that informed mixed-status families about their rights when stopped by the police or ICE.