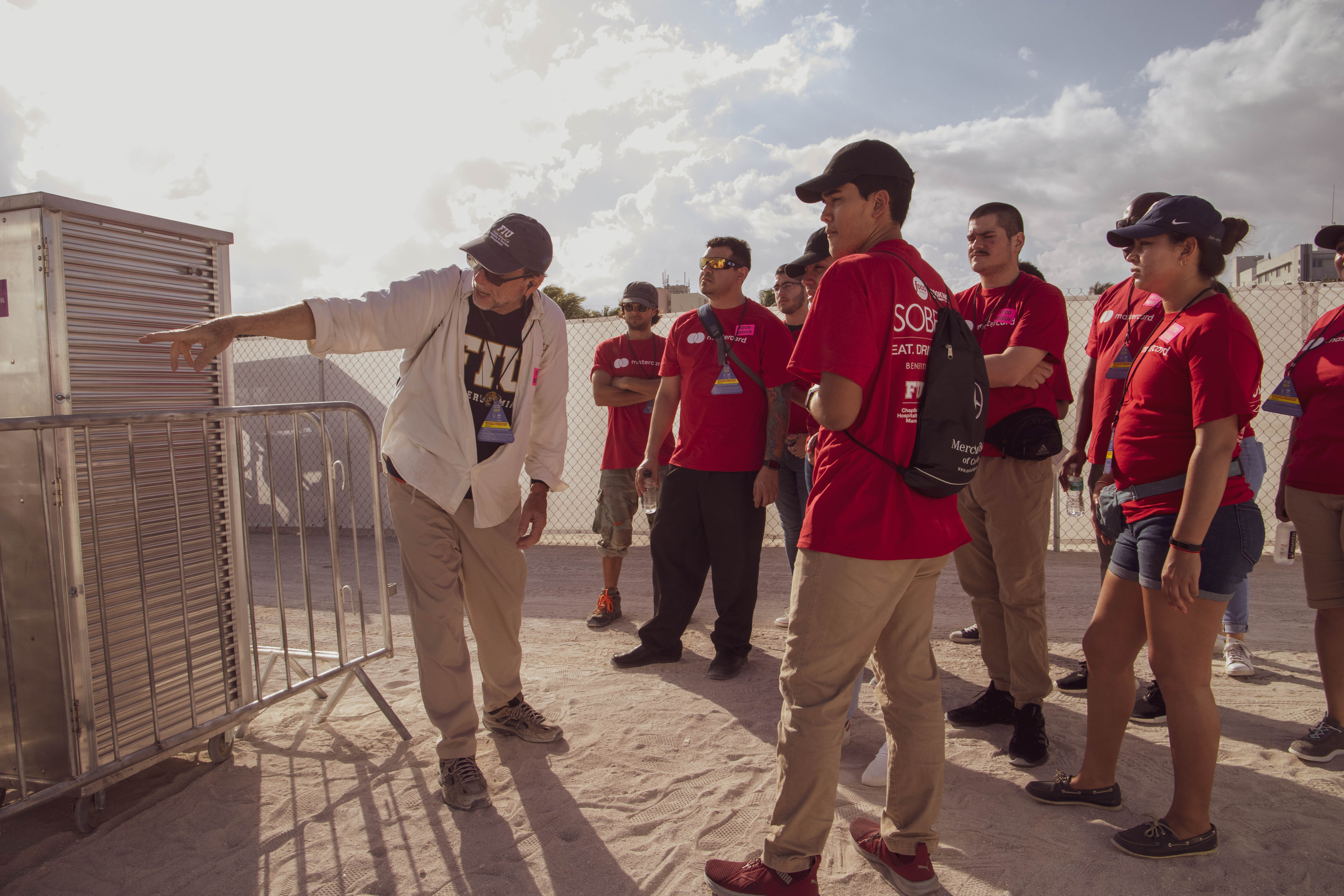 When the curtains close on the Food Network & Cooking Channel South Beach Wine & Food Festival ( SOBEWFF®), any extra food from events is rescued and delivered to those who need it most.
Just like prior years, students assisting with food rescue efforts for the 18th annual Festival this past February gathered the leftovers and delivered them to the Miami Rescue Mission, which serves Miami's homeless and needy. Under the direction of  Chaplin School hospitality professor John Buschman, who teaches a course on corporate social responsibility, the students recovered enough food to support the preparation of approximately 18,800 meals at the Mission.
"The food that we're getting for [Miami Rescue Mission] is highly nutritious. The highest quality that you can get. Some of it is extremely well prepared. The flavors and the spices and the methods that they use, it gives them a treat that they don't normally ever get to sample," Buschman said.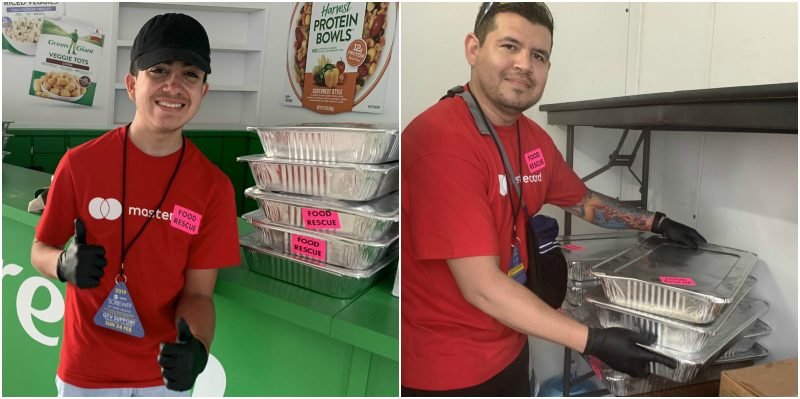 The food rescue operation at SOBEWFF® is required for students in Buschman's course, and most will go on to serve at least one meal at the shelter, often some of the same food that they themselves recovered. It's a moving experience for them.
"Since I started at FIU, every now and then I think, 'Am I taking the right major?' And I think this class made me aware that this is where I want to be. It brings me back to where hospitality started, and that's helping people and making people happy," said junior Kenny Foulon.
For junior Edward Del Portillo, who volunteered all week at SOBEWFF®, Buschman's course has him thinking about his future business.
"My goal is to open my own Ramen restaurant. I want to be able to take everything that I've learned in this class and implement it into my own end," Del Portillo said.
---
Buschman has coordinated the SOBEWFF® food rescue effort for more than a decade.  FIU News highlighted his work in 2018.