From teen chef to teen mogul
Undergraduate Eliana de Las Casas is a Chopped champion, cookbook author and creator of her own spice line.
October 16, 2019 at 11:00am
---
When Eliana de Las Casas was just four years old, she declared to her mother that she wanted to be a chef. 
Influenced by her Cajun, Filipino, Honduran and Cuban ethnicities, the FIU undergraduate was raised eating culturally explorative dishes that always pushed the boundaries of flavor. It is that mindset of a melting pot palette that won her the title of the 2016 Food Network Chopped Teen Grand Champion and guided her career as a cookbook author.
She has written four, and her latest, Teen Chef Cooks, published by Rodale Books, focuses on recipes made from seasonal ingredients to make year-round healthy eating a priority. The cookbook is arranged by season (spring, summer, fall, and winter) and each section of the book has 20 recipes showcasing the best meal ideas for that season.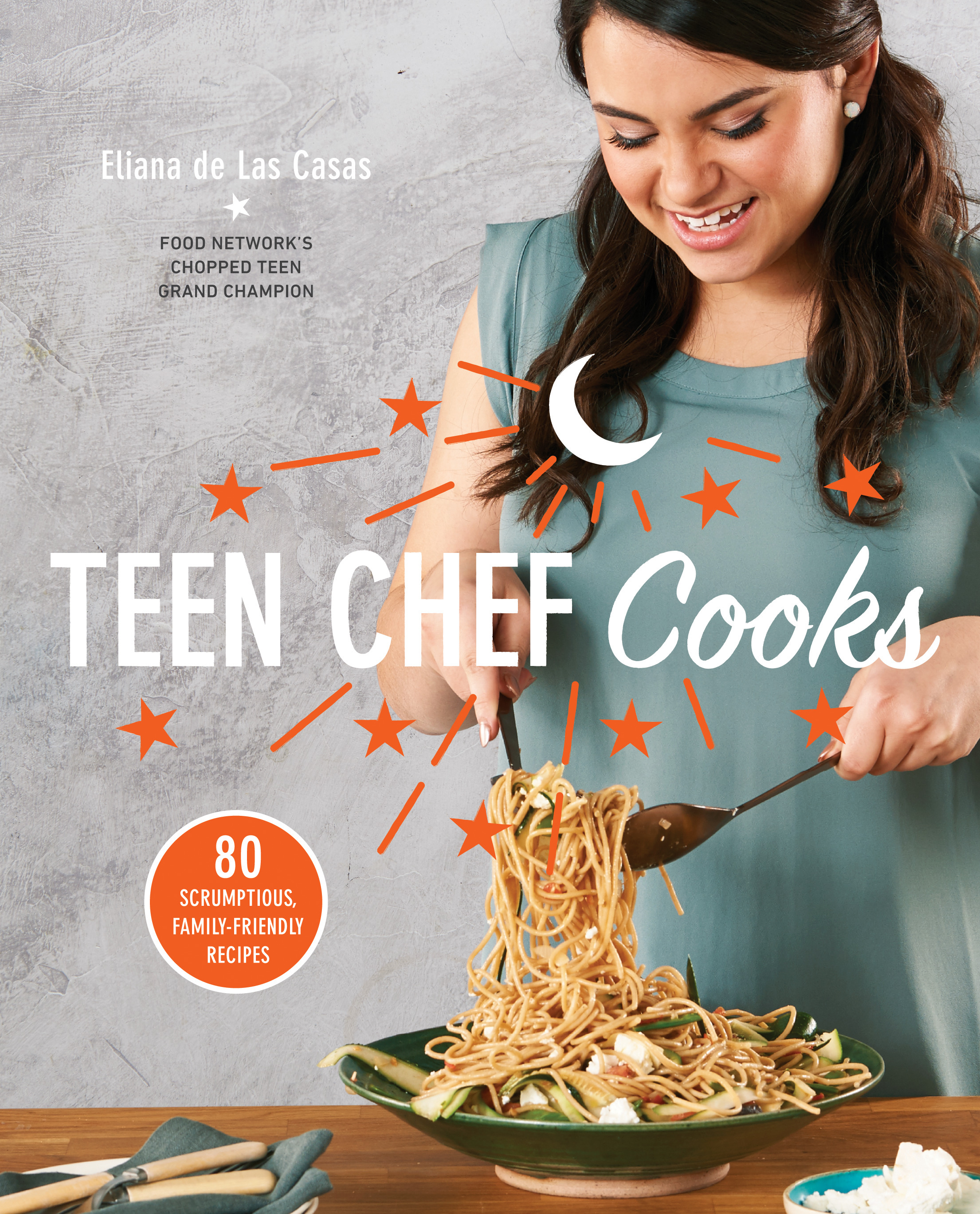 "You can taste the difference," de Las Casas says. "Food tastes the best when it's made from fresh ingredients. Most of the recipes in the book were accumulated from doing cooking demonstrations with only the freshest seasonal produce at local farmers' markets." 
A full-time undergraduate hospitality management student at the Chaplin School of Hospitality & Tourism Management and employed as a sauté chef at Hillstone Restaurant in Bal Harbor, de Las Casas says that her secret to managing work and school through a busy schedule is staying organized with the end goal in mind. 
"You have to balance it," says de Las Casas on staying on top of her schedule. "Take time to set out what your tasks are and hit the ground running."
Finding it difficult to be confined to one avenue, de Las Casas has strategically expanded her brand beyond being an award-winning chef, cookbook author, former radio show host and the 2016 Food Network Chopped Teen Grand Champion. She knew exactly what she wanted to do with her winnings from Chopped and launched her very own line of spices, Spice It Up! Seasonings.
"Spices are the basis of every dish," says de Las Casas. "They bring different depths of flavors to every dish and can really take a dish from one to one hundred. I've always experimented with mixing different spices and herbs to create new flavors, so the spice line was effortless." 
De Las Casas says that her plans for the future include writing more cookbooks, adding new spices to her seasonings line and one day having her own television cooking show. 
"I love teaching and being in front of the camera," she says. "I really love to inspire other people to cook and get in the kitchen. My dream is to have a television cooking show with guest cooks in a talk show format. I see it focusing on communal cooking because cooking is a shared experience."

Chef de Las Casas' Pumpkin-Apple Dip Recipe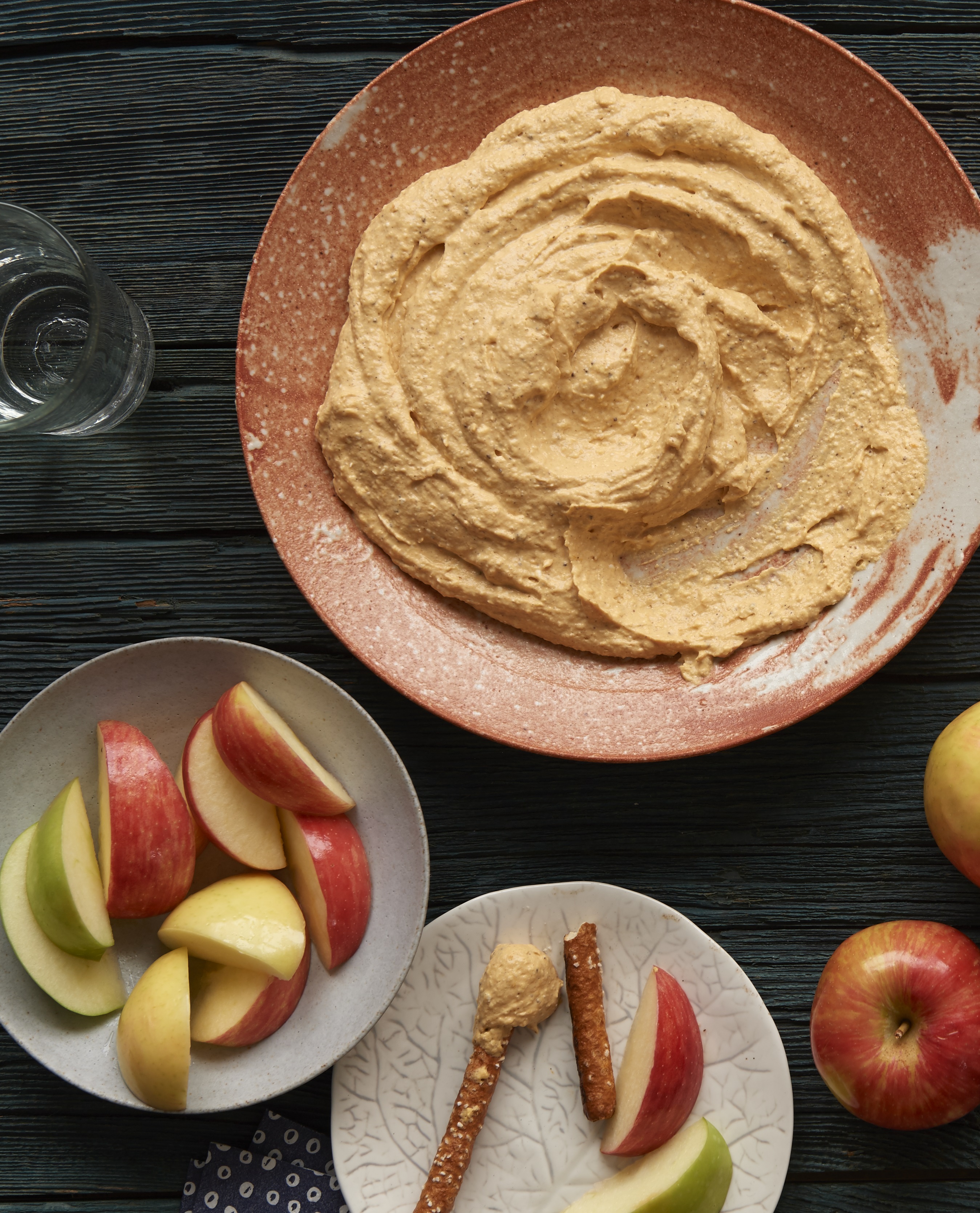 © Mitch Mandel
Serves 10
Prep time: 15 min
Cook time: 0 min
Ingredients:
2 (8-ounce) packages cream cheese, at room temperature
1 (15-ounce) can pure pumpkin
1 cup unsweetened applesauce
1/2 cup packed light brown sugar
1 tablespoon mulling spice, ground
Apples, cored and sliced, for serving
Pretzels, for serving
Directions:
In a large bowl, stir together the cream cheese, pumpkin, applesauce, brown sugar and mulling spice until creamy and well combined.

Serve with apple slices and pretzels for dipping.
Excerpted from TEEN CHEF COOKS by Eliana de Las Casas. Copyright © 2019 by Eliana de Las Casas. Excerpted by permission of Rodale Books, an imprint of Random House, a division of Penguin Random House LLC. All rights reserved. No part of this excerpt may be reproduced or reprinted without permission in writing from the publisher.