The drama within: Through playwriting, prison inmates get to the heart of what family means
The director of the Center for Excellence in Writing helps the incarcerated to express themselves.
Glenn Hutchinson Jr. is an English professor and the director of FIU's Center for Excellence in Writing. He also serves as a volunteer instructor in the prison writing program known as Exchange for Change. Here he shares a glimpse into his interactions with incarcerated men looking to better themselves.
We sit in a circle of desks just like we do at FIU.  A circle allows us to see each other better, and that's where we discuss "Death of a Salesman" and "A Raisin in the Sun," two plays that dramatize the pain and beauty of two different families. And we write our own scenes, our own plays.
On the first day, I learn that several men already have an interest in writing and theater.  Several rehearse as an acting troupe when there is a break in their regimented day. And in this two-hour class, they are eager to discuss their upcoming production.
Class usually doesn't start on time—there can be counts, lock downs or other unplanned interruptions. But when we start talking about writing, it's impressive the variety of stories they want to tell. One man writes a political drama about what happens when a politician's racist past is revealed. Another's short play transports us to 19thcentury England. Another writes a news parody of what life is like behind bars. 
We give feedback to one another about the original scenes that everybody is writing. They comment on the language, the plot and the style. And often we talk about the idea of family in our own writing and in the plays that we are reading. We dissect what kind of father Willie Loman is in Arthur Miller's play, or how Walter interacts with his young son and the future he wants for his family in 1950s Chicago.
We agree how difficult it is to be a father, particularly if you can see your child only during visiting hours on the weekend. Before one class, a man tells me he just learned that his mother passed away, and he got the news weeks after it had happened.
At the last class meeting of my courses,I am asked, what did you learn from teaching us? I stumble in my response and say that I had never been inside a prison before and it is so different from what I've seen on TV and in the movies. And that I met a room full of talented writers who want to talk about plays and write them. And that I want to return and continue with another class.
But what I can't express very well is something very simple: much of what we write and talk about is family and home. How moving and haunting it is for me to think about all the families outside of this room connected to these men sitting in desks with pens and paper. And with 2.2 million people behind bars in our country, there are so many stories that need to be written and heard.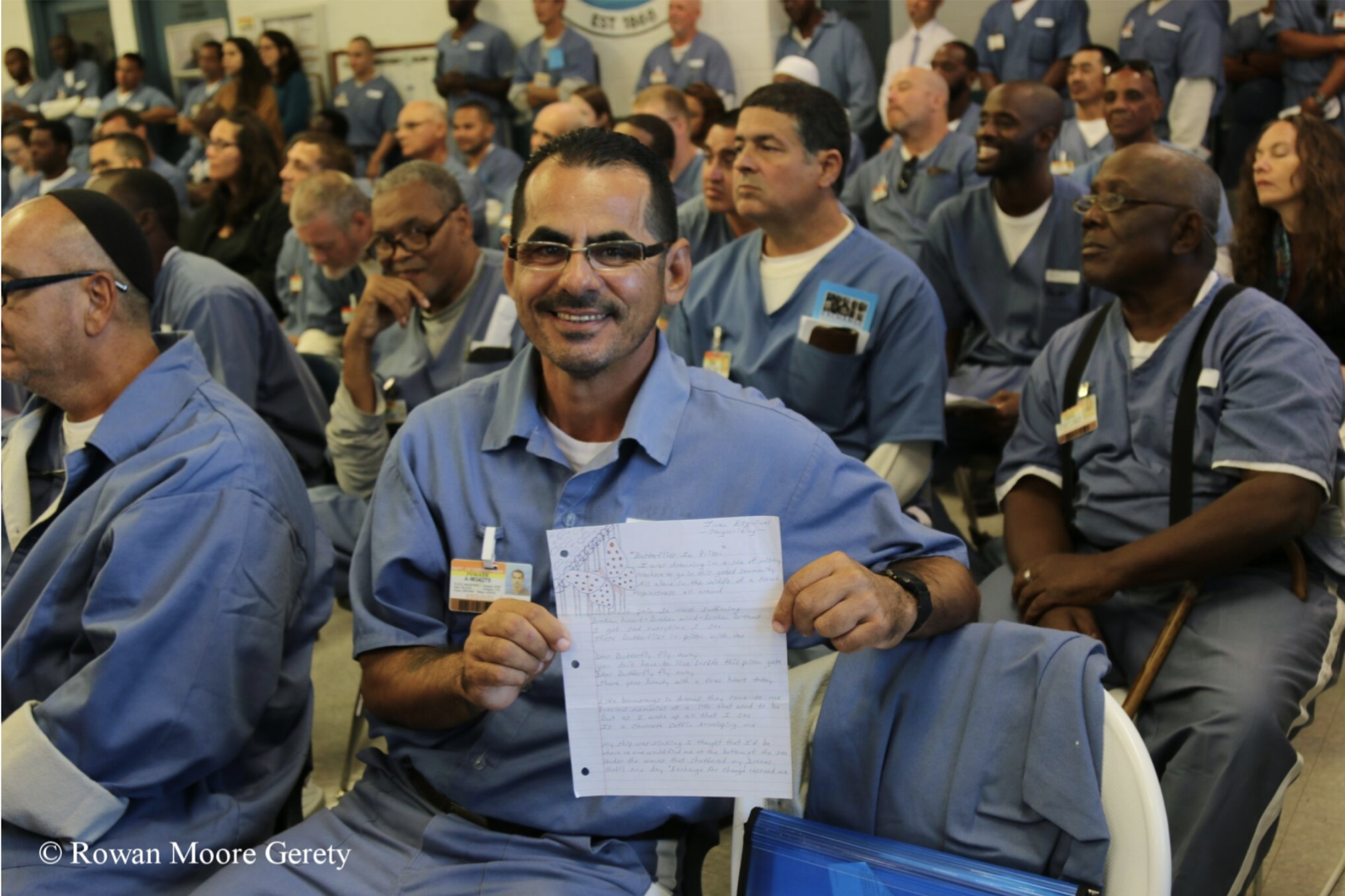 Learn more about how FIU professors are teaching inmates as part of a unique prison writing program that offers new skills along with much-needed hope. And meet another faculty member whose course on playwriting has prisoners reflecting on what family means to them.