This couple of FIU grads found love while volunteering at SOBEWFF®
February 14, 2019 at 12:00am
---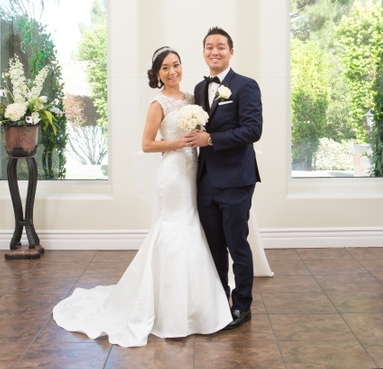 For FIU students, the annual Food Network & Cooking Channel South Beach Wine & Food Festival (SOBEWFF®)  is a fruitful opportunity to boost their résumés and build lifelong connections in the world of hospitality.
But for one couple of FIU grads, the Festival gave them the chance to form another very special kind of relationship.
Larry Chiang '14 and Dahye Kang M.S. '18 met a week after Valentine's Day 2016 while volunteering at the festival's signature Oyster Bash event, hosted at the Loews Miami Beach Hotel.
Chiang, an international relations alumnus, had enjoyed volunteering during his time as a student so much that he regularly came back even after graduation to help out whenever he could.
"Every year, it's an exciting time," said Chiang, who's volunteered at five installments of the Festival. "To be able to volunteer and be a part year after year was incredible."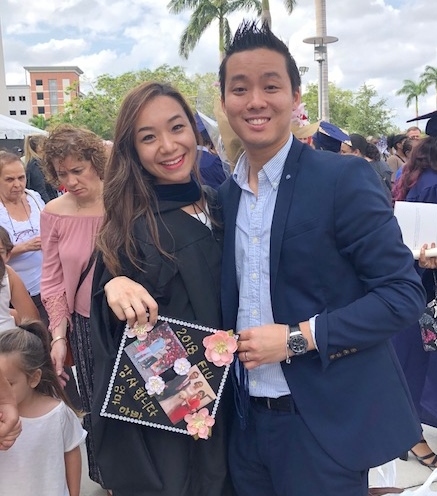 Kang, though, was easing into the city, having just moved from Seoul to get her M.S. in hospitality management a month before meeting Chiang during the event.
"I came here without knowing anyone, I was kind of lonely and looking for friends, said Kang, adding that their meeting was a matter of fate, the timing being "perfect."
Throughout the event, they both helped out the chef with prepping and serving food. Chiang says Oyster Bash's intimate indoor setting in the Loews' Lure Fishbar eased conversation between him and Kang.
"I was looking at her and I could tell she was looking at me too," said Chiang. "Once we chatted, we found we had so much in common."
Chiang, who is Chinese-American, had an interest in Korean culture and the two bonded over their East Asian roots.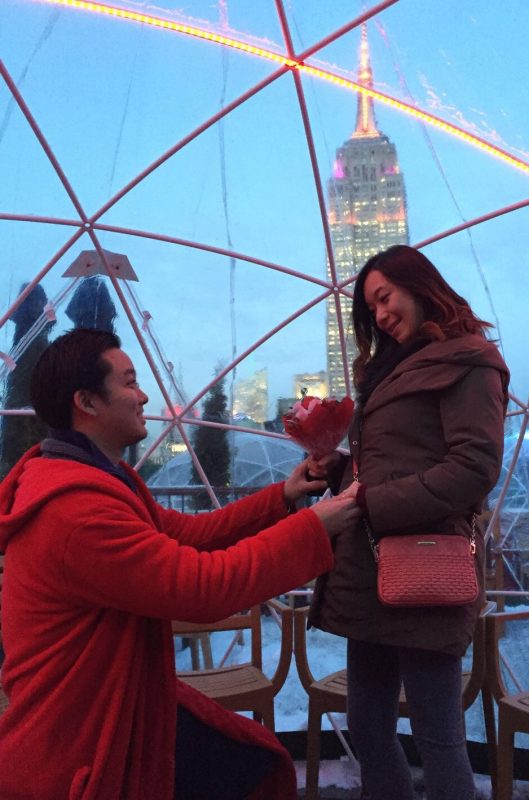 "He was one of the few Asian people at the event and I just really wanted to talk to him," she said. "We just really clicked. It was very easy to get to know him and get close to him."
Their relationship took off from there, with Chiang showing Kang around the city as they got to know each other. They tied the knot the following year.
The couple now lives happily in a home of their own, and with each year that passes they anticipate February as a significant month for two reasons: It symbolizes the anniversary of their first meeting and the date of the festival, which they love frequenting together.
They both encourage couples to attend the festival or volunteer together, as they since have, as a chance to bond.
"You're working together and enjoying yourself and just having a good time," said Chiang. "It's just hands down the best event in Miami. It's such a great experience because you meet a lot of people, there's great scenery and it's all for a good cause."
And this year, they will be volunteering once again at Oyster Bash, the place where it all began for the couple.
"Every year, when it gets to around this time, it's just so significant. We'll never forget when the festival is and when Oyster Bash is," said Chiang.
"Everything in our life now leads back to the festival," he added. "If I hadn't met her there, I don't know where I'd be now."
To learn more about how to volunteer at the Food Network & Cooking Channel South Beach Wine & Food Festival, click here.